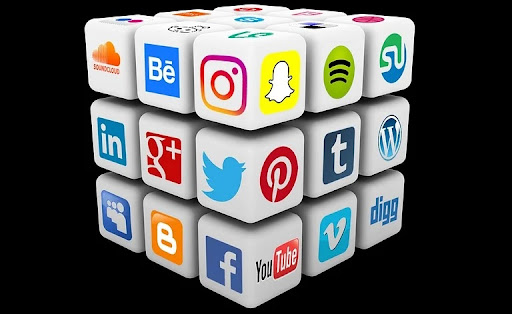 In today's hyper-competitive world, it's impossible to survive without a social media presence.
Some statistics suggest that social media users have increased by 190 million in the last 12 months, hinting at an annual growth of 4.2%. There's no denying that social media platforms are a major source of information and entertainment. Unquestionably, it is inevitable, powerful and here to stay.
As per UAE social media data, the average time spent by an individual on social media is about 3 hours and 4 minutes. So, upping the social media game for every business is pivotal. – Speaks, Mr Creative Social. (https://www.mrcreativesocial.com/)
Platforms like Instagram, Facebook, Linkedin and Twitter allow solid interaction by connecting emotionally and principally with followers. However, staying on it isn't enough. Implementing impressive and innovative strategies is the key to social media optimization; which will gain leads.
Eight Tips to Enhance your Social Media Presence
Be consistent
Finding success on social media at first may seem super challenging but the only way to attain it is by actively posting. An occasional advertisement of your product or service will not bring you any miraculous result. When you look into the common thread between the biggest brands, it would be very
evident how they regularly engage with their followers.
An easy way of doing it is by preparing a content calendar. Schedule your posts and get ready to drive maximum engagement. This will also ensure that your content isn't repeated and you don't have your audience hanging around. While you do so, remember to create a sustainable plan.
Interact
Another way to up your social media game is by interacting, not just with your followers but whoever possible. You never know who is transpiring to be your potential client. A social media account clearly states being 'social'. So, take that seriously. Socialize with people on that platform, have a meaningful conversation that would benefit them and make them feel heard.
Create attention-worthy posts, and when you have nailed it don't shy away from reciprocating. Engaging with people is most likely to benefit you and your brand in many ways. For instance, engagement will expand your market reach, boost your brand awareness and provide social proof that serves as a security. 
A study reveals that almost 80% of customers feel good about being heard, understood and value customer experience deeply. Some of the effective ways of interacting are by using Instagram Live, creating more reels and asking questions or forming a special group for discussions.
Also, remember to respond openly to negative comments. Be transparent and face it without fear; it will matter in the long run.
Know what's trending 
Don't just keep a check on your move, keep an eye on your competitor as well. Know what's trending, what's gaining more views and what's breaking the internet. Whether it's concerning you or not, if you are in the social media game be in it completely.
Also, scrutinize your competitors profile completely, know their focus and what they are targeting with every post. Conduct an analysis of your competitors and understand their customers. A deep insight of their strengths and weaknesses will definitely help.
Strategic content
Planning your content is one thing but strategically planning it should be of utmost importance. Ofcourse, social media content must be refined and of high-quality. But an important notable factor is that your social media account must not have excessive promotional material. It is a platform for you to network, make more clients and thereby sell your product. It is not a direct selling channel. So, keep your strategies straightforward and focus on what has to be done.
Customize content as per the channel
Not every social media channel functions in the same way. It is important to acknowledge the fact before you begin.
For instance, Instagram is an image-based platform. So, share gripping images and videos along with punchy content. In comparison, Facebook content can be long but don't make it a wall of text. People can lose interest in elongated stories. Also, remember to add visual content. While Linkedin serves as a professional platform, your content must be informative. Another route to market- YouTube- must have high-quality and very well-made videos.
Paid promotion
Don't hesitate from paid promotions; it's not a bad thing. Most social platforms offer paid promotions with options to suit your requirements. You can target your content demographically or avail for more website visits or encourage them to send a query. It is a great way of getting in touch with prospects who you could not reach out to otherwise.
Professional help
Handling different social media accounts and keeping a tab on the day-to-day activities is tedious. Therefore, assigning it to a designated team would be a great idea. Getting expertise from professionals would expose you to ideas and trends that you wouldn't be unmasked to otherwise. 
Also, the in-charge would pre-plan and pre-schedule your content strategically and run campaigns to gauge more audience.  
Monitor
Last but not the least, audit your results. Running a social media account without monitoring the results would be like trying to move ahead without any focus. Analyze to know what's working and what's not. Act upon it accordingly.
Hey there! There's no secret solution to up your presence. The social media optimization rulebook remains the same, no shortcuts. Put your heart in, track your progress, don't be afraid to face the challenges and get going.
Because that's what will keep you in the running.
---
Interesting Related Article: "3 Best ways to Improve Digital Marketing Strategies"