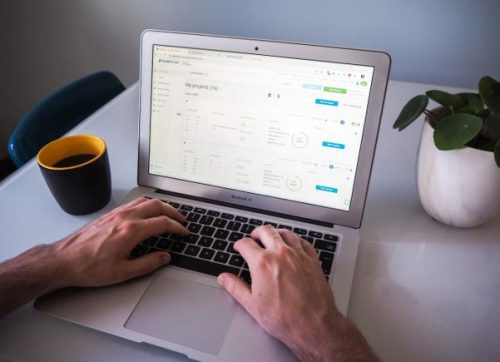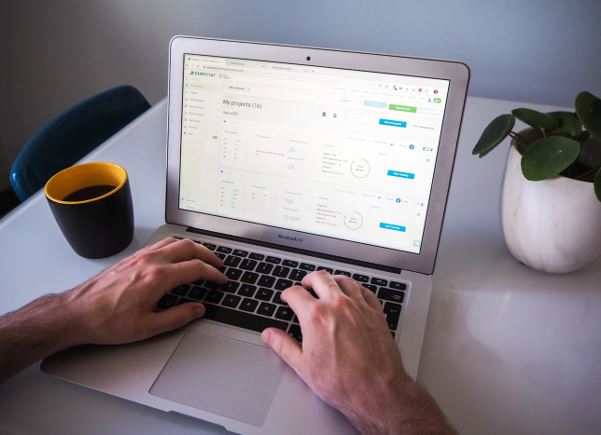 Whether you're already in the game or planning to hop in soon, I can understand why people are flocking into the digital marketing space.
Talk about six-figure salaries, unlimited vacations, flexible schedules, work-from-home opportunities, and so much more.
Like that isn't enough, there's also a relatively low barrier to entry – almost anyone can come in and get started. Heck, you don't even need to have any prior experience to land your first gig. All that's required is that you have some essential skill-set.
Without saying much, below are some of the must-have digital marketing skills you need for success in the industry.
1. Writing & Editing skills
As a digital marketer, you need to know how to write and edit. There's no getting past that. Without the ability to write, proofread, and edit, you will struggle immensely.
The reason is that digital marketing hinges so much on content marketing. The two go hand-in-hand. There's hardly any digital marketing gig you'll take on that wouldn't involve some form of writing/editing. If you're not writing blog posts or social media copies, you're doing copywriting or web content writing. If not those, then it's probably ad copies, press releases, or email writing. You just have to do some form of writing. Apparently, you need sound writing skills to create any of these pieces.
Besides your ability to write and edit, you also need to understand how to use basic writing and editing tools. As a digital marketer, tools like Google Docs, Grammarly, Copyscape, Evernote, AI Copywriters, etc., are crucial parts of your writing arsenal. They're what make your writing perfect and professional-looking.
Imagine being a digital marketer, and you don't know how to add a page in Google Docs; how would you work on the go? Imagine being a digital marketer, and you don't have access to tools like Grammarly; how would you perfect your grammar before pushing a campaign to the public?
2. SEO-based skills
Granted, SEO is a pretty wide space. And digital marketers often argue they're not experts on the subject. But even at that, it wouldn't hurt anyone to know a thing or two about SEO, would it?
Mind you, many of your clients are strangers to the concept, too. And as their go-to internet marketing expert, you don't want to sound like a novice when they're discussing the subject of SEO with you.
Heck, you're even expected to be the one to recommend SEO to clients who don't know about it. But to do that, you need to first familiarize yourself with the concept.
So, unless you're willing to lose out on potential clients, you must hone important SEO skills.
Important SEO skills for digital marketers
Ability to perform a simple and quick SEO audit
Ability to carry out keyword research
Ability to offer guest posting outreach service to help clients network with other website owners
Ability to leverage social media marketing for SEO
Ability to carry out general content marketing. E.g., blogging for SEO.
3. Design skills
Unless you want to constantly hire a graphics designer – which would cost you extra – you need to hone important design skills.
Digital marketing campaigns today are fueled by visual content.
Talk about images, banners, ads, infographics, videos, infomercials, social media posts, and even emails. All these require important graphics skills. That's why you want to hone as many design skills as your money permits.
Besides, having the right design skills saves you the stress of always searching for a designer every time you need one. Plus, it also helps your client hack unnecessary costs.
4. Social media marketing skills
If content marketing is the heartbeat of digital marketing, think of social media marketing as its soul. Nowadays, a large fraction of the world's population is on social media. And that has created numerous windows of opportunities for businesses and brands.
As a digital marketer, one of your fundamental duties will be to help clients build and maintain a solid social media presence. That goes beyond posting at strategic times and counting how many likes/shares/comments a post gets.
To build and maintain clients' brand presence on social media, you'll need to hone important social media marketing skills, including:
Creative skills
Copywriting skills
User engagement skills
Customer service skills
Social media strategies
Analytical skills (especially for metrics analysis. E.g., reach, impression, etc.)
Public speaking
Influencer marketing
Brand awareness
Visual creation
5. Social media advertising skills
Nowadays, the fastest way to reach an audience on Instagram, Facebook, Twitter, and other social channels is via paid advertising.
Almost all these channels now run paid ad campaigns. And that's made life easier for a lot of marketers. However, running a successful social paid advertising campaign is not cherry and cheese.
You need to have the right skills needed to:
Create the perfect copy – something attention-grabbing
Know how to optimize the length and theme of the ads
Know how to alter bids to get the best ROI on your ad investment
Know how to properly define your audience persona so that your ad reaches the right people
6. WordPress
Content management is a very important aspect of any digital marketing campaign. And the most popular tool in the world right now, for that is WordPress.
If your clients aren't already using WordPress, chances are they will soon jump on the bandwagon. As a digital marketer, you're expected to know WordPress like the back of your palm.
WordPress powers one-quarter of the world's website systems; you bet a large fraction of your clients will have their sites built on WordPress. If you don't already have important WordPress operation skills, you need to start working towards that now. Be a WordPress expert today to avoid looking like a novice when someone orders your gig.
7. Email marketing skills
Today, almost every brand on the internet collects email addresses through email subscription pop-ups on their websites.
What do you think they do with these emails? Apparently, they use them for content distribution.
As a digital marketer today, any brand you work for will likely need you to get newsletters and promotional emails across to customers from time to time.
To execute your duties excellently, you'll need to have the right email marketing skills. These include:
Ability to craft triggered campaigns
Data analytics
Ability to properly segment email lists (women, men, men under the age of 25, students, couples in debt, etc.)
Ability to curate email lists based on who opens, who doesn't, and other factors
Ability to determine email deliverability
Cold emailing campaigning
SMS know-how
Also, you'll need to know how to use at least a few popular email marketing software (e.g., Hubspot, Constant Contact, Sendinblue, Mailchimp, etc.). Why? Because you never can tell which one your client is subscribed to.
8. Analytical abilities
A digital marketer is both a creative artist (designing visuals and writing content) and an analytical scientist (monitoring metrics and analyzing impacts).
In order to thrive in the industry, you need to hone important analytical skills. Clients can't decipher the impacts that campaigns are having on their business. It's up to a digital marketer to track and monitor these metrics and then explain the physical impacts to clients.
For example, telling a client their site's page speed – which is approximately 0.98s – is the reason they aren't ranking well on Google may seem unclear to the client. However, when you explain this metric and its impacts in layman terms, they will understand better.
9. Influencer marketing
Influencer marketing is one of the best ways to connect with prospective customers on social media.
Most users trust the judgments of influencers and celebrities. As such, when one recommends something, people usually flock to check it out.
This is the reason influencer marketing is such a popular strategy in the internet marketing world.
Unfortunately, not all influencers are made equal. There are different kinds of influencers – based on reach and following. And there are also frauds – those who buy fake followers to pad their pages.
The job of a proficient digital marketer is to help their clients sift through the crowd and find the best influencers to work with.
Additionally, since brand owners will be busy with other aspects of their business, a digital marketer will be expected to track the work of the influencer. He will have to track performance, monitor results, quantify impacts, and advise the brand owner on whether to continue with the arrangement or not.
Final words
Being a digital marketer entails a lot. You need to familiarize yourself with so many skills, tools, and software.
But the good news is, the more you know, the more money you get to make.
So, in a way, the reward matches the effort.
---
Interesting Related Article: "The phenomenon of viral marketing or buzz marketing"