When beginning a new construction project, many companies invest large sums of money that can have significant long-term consequences for the success or failure of their business. That's why it is essential to consider carefully what needs should be met before taking on any such venture. There are several crucial factors to take into account, including access to experienced personnel; sufficient resources and materials; and comprehensive safety protocols. In this blog post, we will explore these points in more detail so that you can make an informed decision when deciding whether or not to accept a new construction project.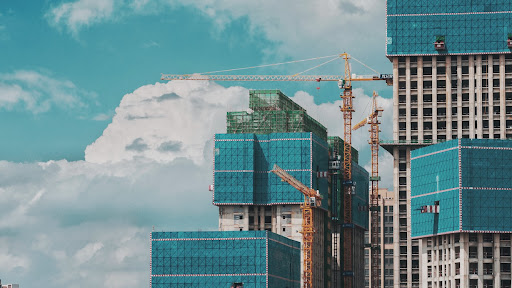 Research the project 
Before starting any construction project, it's essential to have a clear understanding of what needs to be done. Research should include asking questions about the project and understanding both its purpose and potential risks or complications. This can help you gauge whether or not your company is equipped to take on the work and provide a successful end result for your client. When researching, be sure to look at any relevant local laws or regulations that might impact the project. It is also important to consider any potential environmental risks that could occur as a result of the work. This type of research can help to ensure that all parts of the project are legal, safe, and environmentally friendly. 
Choose the right equipment
Chain technology and lifting solutions are an important part of the construction industry. It's essential to ensure you have the right equipment for each job, as this can significantly affect the outcome and safety of your project. Invest in quality tools that are designed to meet your specific needs, and make sure they are properly maintained and serviced on a regular basis. With material handling apparatus, it's also important to consider the weight, reach, and driving force of the product being moved. It's important to consult a professional when deciding what equipment and tools are necessary for the job at hand. They should be able to provide advice on the best solutions for your construction project. In addition, make sure that your workers are properly trained and certified in the use of any new equipment.
Obtain necessary permits and permissions from relevant authorities 
Obtaining the necessary permits and permissions is crucial. It might sound tedious, but it's an essential step to ensure that everything is done legally and safely. Construction projects are subject to a variety of laws and regulations, so it's important to ensure you have the necessary permits and permissions in place before beginning any project. When obtaining these documents, be sure to double-check that they are up-to-date with current local ordinances. For example, if the project involves any underground work, you may need to obtain a tunneling permit. If the project is related to water, you may need to get a special permit from the relevant water authority. Without the necessary permits and permissions in place, your project could be delayed or stopped altogether. It's better to be safe than sorry, so make sure you do your due diligence.
Estimate costs for materials, labor, and other associated expenses 
As you embark on any project, it's essential to determine the costs you'll incur in the process. The estimation of costs encompasses all the materials, labor, and other expenses required for the successful completion of the project. To accurately determine these figures, it's crucial to consider every aspect of the project and the possible contingencies. This will require a great deal of research and analysis, but it will ultimately give you a clear picture of what to expect and enable you to create a budget that is both realistic and achievable. By estimating your costs, you can avoid over-budgeting or under-budgeting, both of which can lead to project delays or, worse, cancellation. When creating your budget, consider the cost of materials, wages, benefits for workers, and any other expenses associated with the project. It's important to be both honest and realistic when estimating these figures to ensure that your project can move forward in an efficient manner.
Taking the time to research a project and understand all its possibilities can be immensely helpful when it comes to completing a successful construction job. Properly preparing also includes obtaining necessary permissions and ensuring that the expenses associated with the project are taken into consideration. Additionally, finding a qualified construction team should always be part of the equation; it pays to have experienced professionals working on any large-scale project. Utilizing an effective schedule and creating a solid contract for payment terms and deadlines also take precedence for mitigating potential difficulties in the future. Overall, cohesion between all involved parties is essential to ensure a successful construction project from start to finish!