Auto repair labor forms the backbone of auto repair shops. Without qualified labor and employees, business owners can not run a successful business. 
But it can be tough to balance labor costs and competitive customer pricing. This is exactly why you need an automotive labor guide. 
An automotive repair labor guide provides rich insights into market trends regarding labor. With accurate information, business owners can make informed decisions for seamless operations. 
What Is An Auto Repair Labor Guide? 
Kicking off with the basics, an auto repair labor guide provides and guides owners, managers, and other stakeholders of auto repair shops regarding how much of a mechanic's time should go into the repair process. 
This includes all kinds of repair procedures; from simple oil changes to transmission replacement and everything else that falls in the middle of the spectrum. 
Do Auto Repair Shops Need A Labor Guide? 
If you happen to be the owner of an auto repair shop or a manager, you'd agree that time is money. To manage customers effectively, you need to give them a timeline for the repair each time they tow in a faulty car or a truck. 
Accurate labor times are not just made on the spot; most auto repair labor managers and owners to a labor guide. This gives them estimated labor times based on best practices. 
These guides are like a double-edged sword, they project the time of labor and give you an estimated labor cost, while also protecting the time and money of customers. 
Keeping an eye on labor times for repair jobs is important as it also affects other important business decisions like maintaining costs and providing customers with efficient services. 
To understand how this works, let's suppose a labor guide says that it will take an hour to complete a certain repair process. The customer brings in their vehicle and asks for that repair to be conducted. As the shop owner or manager, you will charge for an hour of the technician's time. 
This simply means your labor rate into the number of hours. The labor guide also has another benefit. Let's suppose the customer does not agree with your labor rates and says you are overcharging. 
In such a situation, you can easily take out a labor guide and show him the standard labor rates mentioned there. It would also help to have credible automotive labor times guides you can refer to, for reliable labor rates. 
Please also note that with the advent of technology and other market trends, labor rates will also change over time. So you should always try to opt for a real time labor guide. 
The labor guide comes in handy to give you an estimated repair time, especially for situations where there are less experienced mechanics, fewer specialized tools, and a lack of available parts.
The standard repair time given by unique manufacturers is less than that of labor guide companies. This is due to the fact that these companies provide an added estimated amount of time to this type of repair in case there's any problem.
And if you are using a real-time labor guide, you can also benefit from other components like unlimited tickets, QuickVIN decoding, and advanced reporting. This is why it's usually, always recommended to get a real-time labor guide.
In addition to a real-time labor guide, it also helps to track your accounts receivable, repairs history (customer-wise), and access shop reports in real-time.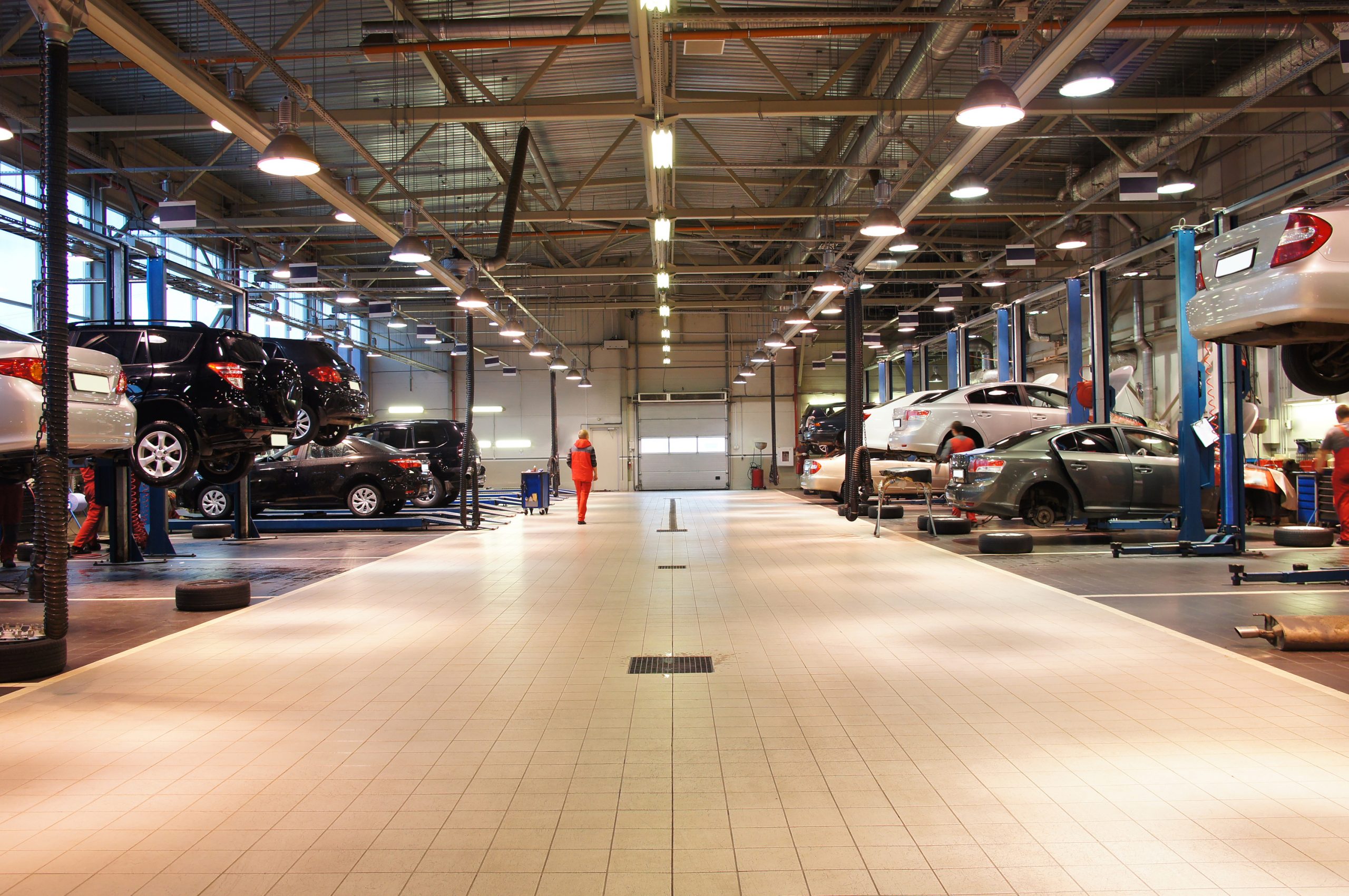 The Best Auto Repair Labor Guides 
Now that you understand the pressing need for a labor guide for your auto repair business, you must be wondering which one you should opt for. The market is swarming with different guides and let's face it no one has the time to analyze which labor guide is the best. 
In addition to guides, you can also get auto repair shop software that offers features like technician tracking, accounts receivable, managing customers, and streamlining your labor rates. This will help you focus on getting more business and marketing. 
So we have done the job for you. Here you'll find our short and snappy list of the best guides for unearthing information like labor cost and labor times for your business. You can use them to streamline your operations and stay ahead of the curve. 
1. Chilton 
If you have been looking for a labor guide, that has stood the time and has the deep industry knowledge, Chilton is the one. It has everything you need to know about conducting repairs for customers, for a job well done. 
Sometimes also known as the grandfather of guides, it was first referenced as a publishing company found in 1904. Here's a fun fact about this guide, it was named after one of the first Mayflower passengers who passed away at Plymouth. 
It went on to publish some of the most useful automotive repair journals. This labor guide is coveted by both, business owners and experienced mechanics simply for its useful information. 
Though over the years, the company has been bought and sold various time and its titles have changed, it has quite the following. It remains to date one of the best guides for auto repair labor. 
2. Mitchell 1
Another labor guide full of name and ownership changes, Mitchell 1 was initiated sometime around 1918 and began its operations under the name of Reed Electrical Manuals. Over the years, it remained a part of the Mitchell empire but eventually was spun up. 
Mitchell 1 has been a useful labor guide from the day it was launched and presents a catalog of information for the auto repair labor market. 
One of the most innovative things about this auto repair labor guide is that it's not sectioned across components, but actually as per the quadrant of the vehicle. Mitchell 1 is a real-time labor guide and provides accurate estimates for labor times and the labor rate. 
Mitchell 1 also has auto repair software that has features like technician tracking, managing financial records like your accounts receivable, and streamlining the customer lifecycle. 
3. Alldata 
Alldata is one of the nascent guides and came much later than the other ones on our list. Launched in 1986 by a group of auto professionals in California, it leveraged technology in a way that the other guides hadn't. 
In 1996, it was bought by Auto zone and the company is still functional. Being a real-time labor guide with a fully functional application, it can help you in getting an original estimate for any repair job that your labor will be doing. 
This real-time labor guide also has a labor and parts estimator that will help you in deciding the price that customers will pay for the repair jobs. You can use their application to decide on an hourly rate for your auto repair labor. 
The application also has many other features that are particularly useful for the auto repair industry. 
Understanding Labor Cost: Flat Rate Labor 
Arriving at the estimated cost for repairs can be tricky and is not as straightforward as it seems. One way to calculate the cost of a job at the shop is through a flat rate. 
Let's see how this works with an example. 
It takes a certain amount of time to replace the starter on a car. It may take from 15 minutes to 3 hours to do the job depending on the year, make, and model of the vehicle.
If a service guide states that it takes 3 hours to replace the starter, then the customer pays for the new starter, plus the 3 hours of labor to install it.
As long as the battery isn't damaged by overheating or being shocked, the charge remains the same, no matter how much time it took the technician to replace the starter.
This is good for the customer if it took three hours for the technician to install, but what if he could get it done in an hour? Here's where you pay for the tuition and tools of the qualified technician. Two hours of labor are still applied to the repair bill.
Why? Technicians average $10,000 in tools they have to buy themselves. It's important to ensure that tools are in good working order.
This is how the profit of the flat-rate labor and the automotive repair guides keep the repair facility in business.
Labor guides are almost always displayed by applying two separate categories.
Repairing cars that get a lot of snow in the winter and are located in areas where sand and salt are used on the roads is a lot harder to work on than places that do not experience these types of weather conditions.
Rust can corrode vehicles and cars in different ways, depending on where they are and what they're used for. A car in salt will rust and corrode faster than one in contact with fresh water. If you live in an area where severe winters occur, you're going to have to pay the severe-condition labor rate listed in the labor guide.
Other unexpected things could happen when repairing an estimated component, so be prepared for the unknown.
When unforeseen circumstances happen, the government's service standards are protected by law to increase your rates by not more than $100 before contacting you.
Some parts may require removal in order to access them. If other parts are needed to complete this work, and they break during removal, you'll have to be charged for the entire job regardless of whether or not you approved the estimate you reviewed.
Whether it was an accident or the result of poor workmanship, you'll never know.
As a customer, if you've received an estimate that indicates the repair facility is not offering a fair labor cost, ask why. Ask them why it takes so much more to repair their vehicles.
---
Interesting Related Article: "Top Signs Your Car Needs Auto Repair Services"