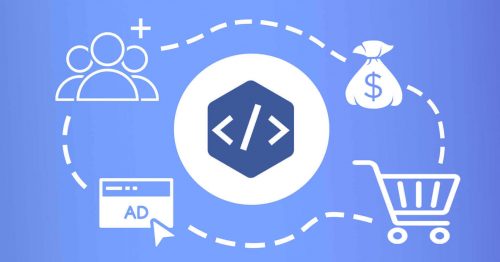 Facebook Pixel is an effective tool that gives companies the ability to monitor user behavior and gather information to produce targeted ads. Adding a Facebook Pixel to your WordPress website can give you useful insights that can help you optimize your online marketing campaigns. We'll walk you through setting up Facebook Pixel on your WordPress website in this article.
Why Is Using Facebook Pixel on Your WordPress Website Beneficial?
It's important to understand the advantages of utilizing Facebook Pixel on your WordPress website before we get started with the installation process. The following are some of the principal benefits of utilizing the Facebook Pixel:
Track Conversions:

Facebook Pixel enables conversion tracking, allowing you to observe how visitors engage with and progress through your sales funnel. You can use this information to guide data-driven decisions about your online marketing approach.

Custom Audiences:

With the help of Facebook Pixel, you can create custom audiences based on the actions that visitors take on your website. You can use this to target particular user groups with relevant ads.

Improved Ad Performance:

Using Facebook Pixel, you can monitor the effectiveness of your ads and modify your marketing strategies in real-time. You can improve your overall return on investment and lower your cost per click by doing this.
Instructions for Placing Facebook Pixels on WordPress Websites
Now that you understand the benefits of Facebook Pixel, let's go over how to install it on your WordPress website.
Step 1: A Facebook Pixel should be made. 
You must first create a Facebook Pixel in order to get started. This is how: Go to your Facebook Ads Manager and select "Pixels" from the Events Manager drop-down menu. Select "Create a Pixel" from the menu. Click "Create" after naming your pixel. The instructions on the screen will help you set up your pixels.
Step 2: Set up Facebook Pixel on your website.
Once you've created your Facebook Pixel, it's time to install it on your WordPress website. Here's how:
Go to the "Appearance" section of WordPress after signing in.

Click on "Editor" and select the "header.php" file from the list of files.

Copy the Facebook Pixel code and paste it just above the </head> tag.

Click "Update File" to save the changes.



Congratulations! Your WordPress website's Facebook Pixel has been successfully deployed. Important Notice: Without a third party, pixels will not operate. While being a strong tool, the Facebook Pixel's effectiveness is reliant on outside data. This implies that your Facebook Pixel might not function properly if a user has enabled ad-blocking software.

Also, some users could choose not to share their data, which may influence your data gathering operations. When you examine the information on your website, keep this in mind.
What Are the Alternatives to Pixels?
There are several other tools and technologies you can take into account if using Facebook Pixel causes you any concern or if you want to look into alternative options. Server-to-server (S2S) tracking is a well-liked substitute for third-party cookies because it sends data directly to a server. 
Advertisers can track conversions using S2S rather than third-party cookies. S2S tracking instead makes use of first-party cookies kept on the advertiser's server. With this approach, third-party cookies are not necessary, and advertisers are assured of controlling the data. 
Other tracking technologies are available that can assist you in gathering information and analyzing the traffic to your website in addition to the Facebook Pixel. Google Analytics and Hotjar are a couple of the well-liked substitutes. Website traffic is tracked and reported using Google Analytics, a free web analytics service. It offers a variety of data, such as pageviews, time spent on the site, bounce rate, and more, and can be integrated with WordPress.
Any WordPress website owner who wants to track conversions and enhance their advertising campaigns needs to have access to Facebook Pixel. You can maximize your advertising ROI and boost your sales by being able to track user behavior and target particular audiences. However, it's critical to be aware of any privacy issues that might arise from using Facebook Pixel and to take precautions to safeguard the information of your users. 
You can use Facebook Pixel safely and responsibly by adhering to best practices and being open and honest about your data collection and usage. In the end, understanding your users' needs and behaviors and using data to make wise decisions are the keys to successful tracking. You can gain important insights into your business by monitoring user behavior and analyzing your data.
---
Interesting Related Article: "What Makes WordPress An Ideal Platform For SEO?"