Indian Food Central in Hong Kong is a beloved local spot for Indian cuisine. Located in the heart of the city, this family-run restaurant has been serving up authentic and delicious dishes since 2006. With its warm and inviting atmosphere, friendly staff and wide range of choices, it is no wonder why so many people make 
Indian Food Central Hong Kong is their go-to spot for a flavorful meal. From classic curries to unique creations like prawn masala and chicken tikka, there is something to please everyone's palate. With its convenient location and affordable prices, it is easy to see why Indian Food Central has become such an essential part of Hong Kong's food scene.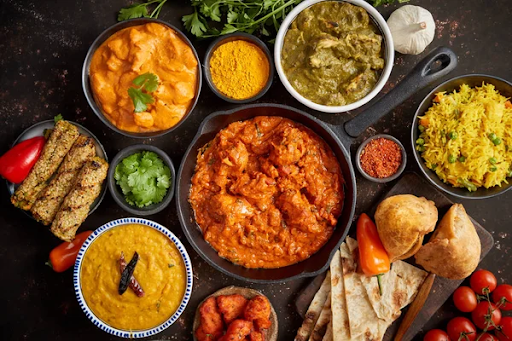 History of Indian Food in Hong Kong
Hong Kong is known for its vibrant culture, delicious food, and unique history. Indian cuisine has been a part of this city's culinary landscape since the 19th century. From humble beginnings to award-winning restaurants, the history of Indian food in Hong Kong is as diverse and flavorful as the city itself.
The introduction of Indian food to Hong Kong can be traced back to British colonial rule in 1841. During this period, thousands of South Asians arrived in Hong Kong from India and other parts of the British Empire looking for work opportunities. Many of these immigrants opened restaurants offering traditional dishes from their homeland such as curries and tandoori chicken. Over time, these restaurants became popular among locals who sought out authentic flavors from India's rich culinary heritage.
In the 1950s, a new wave of immigrants arrived in Hong Kong from India bringing with them an even wider variety of dishes including naan breads and chutney dips that soon became staples on restaurant menus throughout the city. By the 1970s, Indian restaurants had become so popular that they were considered essential dining establishments in many neighborhoods across Hong Kong – especially those areas with large South Asian communities like Tsim Sha Tsui or Kowloon City. 
Popular Indian Restaurants in Hong Kong
If you're looking for a unique and delicious dining experience in Hong Kong, then look no further than the city's popular Indian restaurants. From traditional North Indian cuisine to delicious South Indian dishes, there is something to suit every palate. Here are some of the top-rated Indian restaurants in Hong Kong that you should definitely check out. 
One of the most highly rated Indian eateries in Hong Kong is Bombay Dreams. Located on Queen's Road Central, this restaurant serves up classic dishes from India's vibrant northern region. Their extensive menu includes both vegetarian and non-vegetarian options like tandoori chicken, palak paneer, butter chicken, lamb rogan josh and much more. 
If you're looking for a more modern take on Indian cuisine then Jashan Restaurant & Bar is an excellent choice. Located at East Point Centre on Hennessy Road, this chic eatery offers up contemporary dishes such as tandoori king prawns with mango salsa and biryani with saffron pulao rice – all cooked using traditional methods but with a unique twist! 
Common Dishes Found at Indian Restaurants in Hong Kong
Indian restaurants in Hong Kong are a popular dining choice, offering an array of flavorful dishes that span both vegetarian and non-vegetarian choices. With plenty of options to choose from, it can sometimes be hard to decide what to order! To make your decision easier, here is a guide to some of the most common dishes found at Indian restaurants in Hong Kong.
First up is the classic butter chicken. This dish is one of the most popular dishes you'll find at an Indian restaurant in Hong Kong and has become a staple for many local palates. It consists of chunks of tandoori-cooked chicken simmered in a creamy tomato sauce with aromatic spices such as cardamom, cinnamon, cumin and garam masala. The flavourful result is served with naan or other flatbreads for dipping into the delicious sauce! 
Conclusion
Indian Food Central in Hong Kong is a great place for those looking for an authentic Indian culinary experience. It offers a wide variety of dishes that cater to all tastes, from mild to spicy. The staff are friendly and knowledgeable, providing helpful advice and recommendations to ensure that customers have the best possible experience. The atmosphere is warm and inviting, making it a perfect spot for casual dining or special occasions. With its quality food, excellent service and unique ambiance, Indian Food Central in Hong Kong is an ideal destination for anyone looking for delicious Indian cuisine in the heart of the city.
---
You may be interested: 6 Reasons Why Mortgage Insurance is a Smart Investment