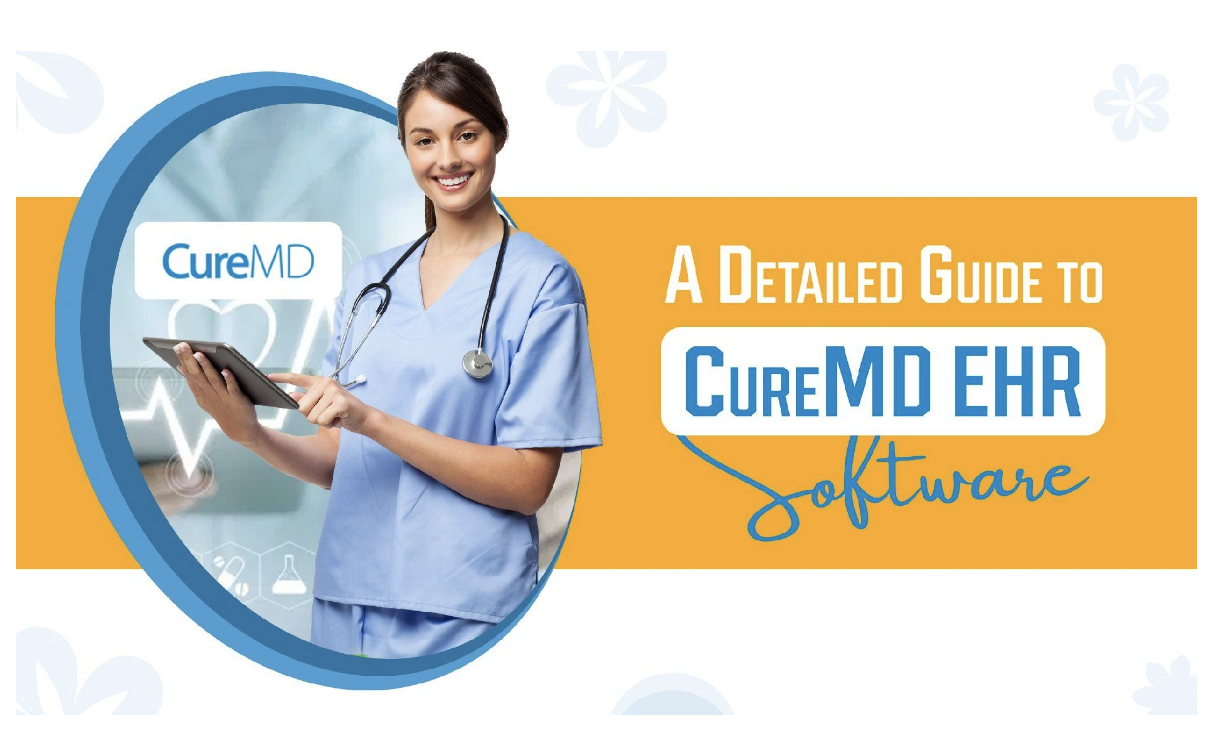 CureMD is an EHR software that facilitates your healthcare firm's clinical, financial, and organizational processes. It is simple to use, adaptable, and interoperable. As a result, The CureMD EMR software benefits many healthcare providers from various specializations. The software enables them to improve the efficiency of their operations, achieve continuous information interchange, and provide better patient results and satisfaction.
Various medical providers can file vast claims; however, small clinics cannot. As a result, CureMD offers a low yearly collection rate and no setup fees at the outset. The program is designed for small practices with up to ten physicians, but you can also use it in more extensive healthcare settings with more than ten providers. 
CureMD EHR Features
Appointment Management
With CureMD EHR Software, you can organize your patient appointments and workflows across several branches. Color coding is used to schedule physicians and link them with specialty equipment. Waiting list management, automatic eligibility verification, family/group scheduling, recurring appointments, chain scheduling, and SMS/email notifications are all part of the package.
Specialty-Specific Features
CureMD EHR Software provides specialty-specific features to aid various healthcare specializations. The specialty-specific features assist you in streamlining your job based on your requirements. Customized features such as dashboard, billing, and scheduling are also available.
Interoperability
CureMD EHR software interfaces and communicates with a wide range of healthcare organizations, platforms, and technology. As a result, CureMD EHR Software provides efficient information exchange among hospitals, clinics, research labs, insurance companies, radiology service providers, and other stakeholders. The CureMD EHR reviews are full of praises for this feature.
CureMD EHR Mobile App
CureMD's mobile EHR software is simple to use and increases productivity. The app is simple to use on an iPad or iPhone. You can use the app to view patient information and perform specific activities at any time and from any location.
You can also use the app to check your daily consultations rapidly, schedule appointments, make medical records, and access patient data. Furthermore, you can use the CureMD EHR app to dispense drugs, collect payments, and check patients' insurance eligibility online.
Lab Integration
CureMD's innovative lab interface innovation permits you to associate with your picked labs in general. Furthermore, it's also specific for small practices this is why it's known as the best EMR for small practice most labs now will enable you to make orders and receive results by email.
Lab connection capabilities such as comparing current and prior outcomes, alerting for abnormal results, and advanced reporting may all help you provide safer and more trustworthy treatment with CureMD EHR Software.
Patient Portal
CureMD includes a patient portal to help you communicate more effectively with your patients. Patients may easily book appointments, request prescription refills, receive test results, and check their medical information through the patient portal. Overall, the patient portal gives a stress-free and pleasurable experience.
Electronic Prescription
CureMD EHR software enables you to connect prescribers and pharmacies for drug knowledge bases, medication reconciliation, refill requests, and restricted substance e-prescribing. In addition, it also provides access to prescription benefits and adverse reaction information, as well as links to thousands of pharmacies around the country.
Integrated Practice Management Solution
CureMD EHR works in tandem with a web-based Practice Management System to bring clinical, organizational, and financial benefits to your practice. CureMD, with its powerful features and customized interface, is one of the best choices for automating administrative tasks and reducing unnecessary costs. According to CureMD EHR reviews, this feature streamlines the administrative tasks as you conduct everything from a single spot.
Financial Management
CureMD's Medical Billing services help you optimize profits while minimizing errors. It offers a comprehensive revenue cycle management solution for more than 32 healthcare specializations. In addition, the software enables you to increase income by improving your whole workflow, from eligibility to check-in, co-pay collection, and the entire back office.
CureMD EHR Pricing
CureMD EHR Software includes expert training and other support services in a monthly subscription plan. CureMD EHR costs $295 per month per provider. The Practice Management System is part of the overall package, costs $395 per month per provider.
CureMD EHR Demo
CureMD EHR software also provides a free demo that allows you to evaluate the software in real-time. The demo is one of the best ways to analyze software and determine whether it fits your needs or not.
You can schedule a CureMD EHR demo through SoftwareFinder. Make sure you navigate through all CureMD EHR features during the demo to make a knowledgeable decision for your practice.
CureMD EHR Reviews
Don't be concerned if you're intrigued about what CureMD EHR Software users have to say. CureMD evaluations from many sources have been compiled to provide a comprehensive picture of the software.
CureMD EHR Pros
CureMD EHR helps you save significant time and effort while performing organizational and financial tasks.




The CureMD EHR customer service team is available 24 hours a day, seven days a week by phone or email.




The software is easy to use and provides various reporting choices.

You can also utilize the smartphone app, which is helpful when you're on the go.

The CureMD EHR software is cloud-based so that you can access it regardless of your time and location.
CureMD EHR Cons
CureMD charges clearinghouse costs in addition to the monthly fee. The company charges clearinghouse fees to practices on a monthly or per-transaction basis.




There is no particular versatile application for Android.

The handwriting feature is not available.
Our Two Bits About CureMD EHR Software
Overall, CureMD EHR provides your clinic with the freedom it requires to thrive, whether it's increasing payments, enhancing patient value, or simply remaining ahead of the technology curve. As a result, many medical professionals rely on CureMD EHR Software to improve their medical practices, develop effective communication with stakeholders, and enhance patient care and experience.
The best EHR for your medical practice includes all the features and functionality you need. Before delving deeper into CureMD's capabilities, we recommend compiling a list of your EHR requirements. You can also arrange for a CureMD demonstration to understand the software better.
Overall, we hope that whatever selection you make is best for your healthcare situation. Best wishes! 
---
You may be interested in: 5 Tips for Managing a Busy Vaccination Season