The year 2020 brought many changes to the business world and the year 2021 will have to adapt and overcome some new challenges. For operational excellence that mainly means adjusting to the remote working environment.
The phrase operational excellence is known and heard all across the business world but do you know what it is? And more importantly, how to achieve it?
There is no need to worry, in this article we are going to cover all the bases. From explaining the term and talking strategies to challenges and adaptation methods – we got you covered.
What is operation excellence?
Operational excellence is the process of executing business strategy more reliably, consistently, and all in all more successfully than the competition. It results in increased revenue, reduced costs, and lower risks.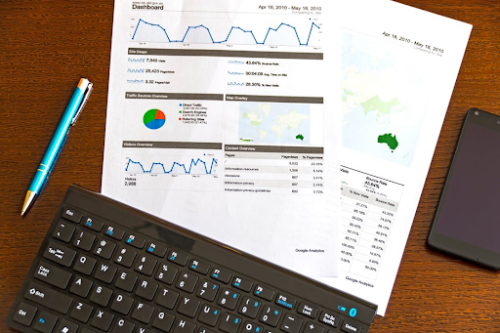 In order to better understand the term, let's discuss the steps you need to take in order to create and maintain operational excellence.
Main aspects of operational excellence framework
To build a solid framework for operational excellence, you have to know its main aspects.
Strategy development
The first step is creating a planning and setting clear goals and realistic timelines. The roadblocks and barriers have to be identified along the way.
Good organization and engagement for the whole team all working for the same objective will set the plan in motion.
Performance management
Use collected data to access past performance and make necessary improvements.
Once areas of improvement are identified, they need to be compared with new goals and targets that are both challenging and realistic. For this to be achieved, KPI metrics have to be set in place and the whole process has to be documented for future reference.
Process excellence
Every part of the business and all the processes are intertwined. So it is crucial to plan the improvements carefully and assess the risks before the change is implemented.
Tools to achieve process excellence can include Six Sigma, 5-S System, and Kaizen.
Leadership
It is essential to know how to choose the right people to hire and to know how to create an optimal work environment. Leadership skills require constant improvement.
Being the one in charge has great benefits and advantages. You are the one making the decisions, you are able to make your own schedule, etc.
However, it can cause a lot of stress. For that reason, it is important to take care of your well-being. By taking care of yourself you are able to run your business more successfully and be a better leader.
Work teams
A high-performance work team as a well-functioning unit should consist of skilled and motivated individuals. So investing in collaboration, education, and innovation is always a good idea.
According to some definitions of operational excellence, the main idea is that the employees should focus on maintaining the flow, while the management is in charge of the growth. 
Every level, from front-line workers to the executive floor, brings value to the customers. 
Together they can accomplish a superior performance that will separate your company from its competitors.
Potential challenges
The road to success is rarely effortless and without occasional roadblocks. Just like in most ventures, there are challenges you might face and have to overcome along the way.
Here are some of the most common obstacles you should be prepared for.
Lack of progress 
It is not an easy task to achieve growth and maintain progress at all times. Low progress can be demotivating for the members of your team (and for you as well) which can reflect on the company's productivity.
Keep your team happy and motivated. High morale boosts productivity and vice versa.
Lack of ability and willingness to adapt
Refusing (or not being able) to adapt quickly can be the end of operational excellence. In today's highly competitive market there are few things that can be as damaging as this.  
Whether it's changing the infrastructure or implementing new technology and processes, you have to be willing to make the change to stay on top of the competition.
Additional note: Some industries such as, for example, the hotel business and the hospitality sector in general, are particularly in need of rapid change. As the recent events showed, it's not just about keeping up, they had to adapt faster than ever in order to ensure their survival.
Overly complex data
It might sound strange at first, but there is actually such a thing as too much data. With data-driven decisions, you want to make sure that data isn't overly complex or difficult to understand and go through. That will have an opposite effect and make the decision-making process almost impossible.
Top-down thinking
Traditional top-down thinking has to be reduced since operational excellence requires a different approach in order to be achieved. That means all employees should feel empowered to contribute to some business decisions and new solutions.
Detachment
Detachment of employees can be a very common setback in any business venture. It is crucial that they understand the overall business strategy and the importance of their individual role in it.
Proper motivation and a sense of value and appreciation can go a long way to prevent detachment.
Adaptation process
One of the main changes that the COVID-19 epidemic brought to the business world is working remotely. Working from your own home went from being a luxury to becoming a necessity.
For that reason, business strategies had to evolve and adapt more quickly than ever before.
Development opportunities
Having an online-based business structure will create plenty of opportunities for faster and cost-effective developments.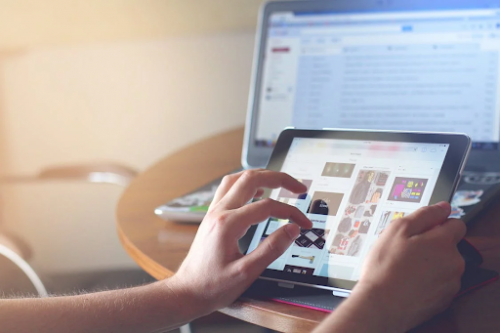 With the constant changes in digital marketing, you always have to be aware of new trends and strategies. The quicker you adapt, the easier it will be to stay in front of your competition. And you don't have to spend a lot of money to do so.
Online channels are a highly efficient and direct way to connect to your customers and maintain that connection.
But mastering online strategies takes some effort and dedication. It is not only a necessity today but it will elevate your business to a whole other level. In case running most of your business online is a novelty to you, there are many useful tips and tactics to help you make that transition. You'll get a hang of it in no time.
Consistency
Consistency throughout the whole business venture is key. It is a challenging task to maintain consistent levels of productivity and performance as it is, and perhaps even more challenging during this adjustment period.
Good communication and connectivity within the company are of great importance in maintaining consistency and achieving operational excellence across performance and productivity.
Communication
The best way to accomplish productivity and profitability is quality communication among all the aspects of the company.
Luckily, with all the advancements in modern technology, remote communication has never been easier with apps like Zoom, Skype, etc. All you have to do is decide and chose the one that fits your company the best.
This virtual approach might be an even more efficient way of tracking your team's progress and productivity. With different online tools and platforms, you will be able to keep an eye on things like project updates, reviews, reports, and communication treads.
Regular online meetings will keep things in check. However, don't forget to take into consideration your employees' feedback at all times.
In conclusion
There is no denying that the business world (and the world in general) changed rapidly and in a way that we weren't able to predict. 
The best solution is to accept the changes and adjust to them as quickly and smoothly as possible while also maintaining the right business mindset and clear goals for the future.
---
Interesting Related Article: "Why is Compliance to WCAG Good For Business?"