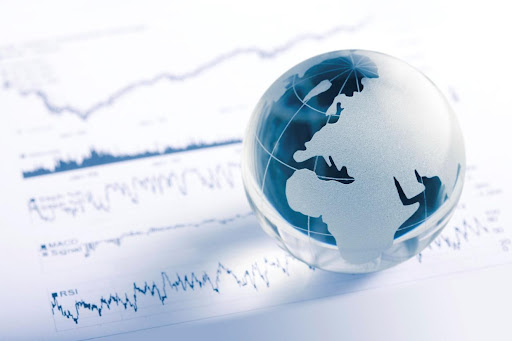 With Arizona growing by leaps and bounds, its economy is quickly shifting and adapting to these changes. Economically, in terms of highest growth, Arizona is fifth in the nation. Although the state is poised to continue seeing growth trends, there are some challenges to consider in the coming year.
There is a huge opportunity for those living in Arizona right now, with low unemployment, strong wages, and a wide variety of jobs available. At the same time, inflation is a problem, interest rates are rising, retail sales don't look promising, and affordability in housing has decreased.
What does this mean for the economy in 2023?
According to Carson Lappetito, President of Sunwest Bank, "Inflation is a real concern. At Sunwest, we have been talking to our clients about it for over a year. Inflation is a tricky economic characteristic because it can take on a life of its own if not addressed quickly. There is a turning point for inflation; this point is when businesses and individuals change their mindset and start buying supplies or products earlier to avoid future price increases. This pulls demand forward and further exacerbates inflation."
The prices in Phoenix are rising faster than the national average, with inflation in medical care, housing, and recreation rising even faster. Housing affordability is a major concern for many Arizonans, with a huge drop occurring during the second half of 2022.
Another trend is the addition of jobs, which quadrupled the average during the previous five years before the pandemic. While this is good news, the rates of job recovery are uneven across the state.
Since inflation continues to cause challenges for households across the state, personal income is being stretched thin. As that personal income continues to be affected, the ability to purchase goods and services will change, causing a chain reaction among retailers. 
What's in store as we look toward the coming year?
National and global economic events will continue to impact the outlook for the state. Growth in 2023 is predicted to be low, inflation is predicted to spike to 7.8% but decelerate to 3.3% in 2023 as the prices of oil and commodities fall, unemployment rises, and supply-chain issues lessen. 
Private and public investment in physical capital will continue to be a concern, as well as natural resource availability due to the cut in the Colorado River allocation and climate change.
Restrictions on water usage could raise prices in costs associated with living and doing business in the state. 
The good news? Arizona is forecasted to add 1.4 million jobs between 2022 and 2052, keeping the growth rate around 1.3% every year.
---
Interesting Related Article: "Basics of Neuroeconomics: How Do We Make Decisions?"