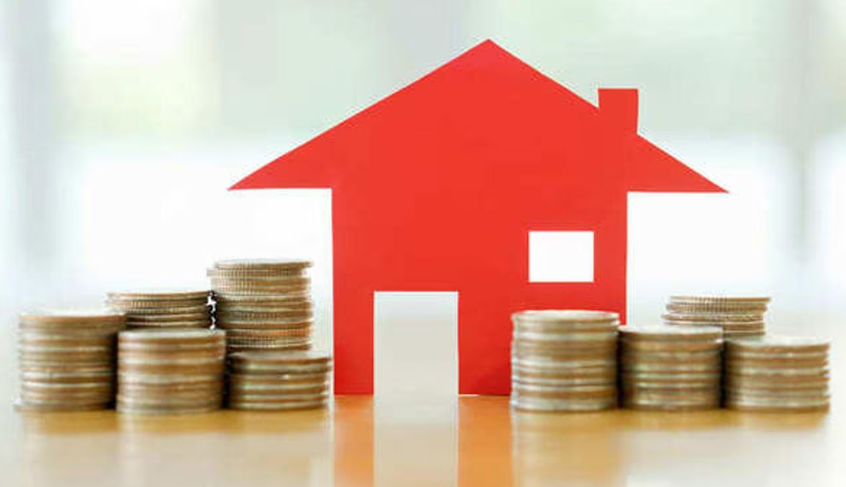 Becoming the proud owner of your very first home marks a significant milestone, brimming with a mixture of anticipation and excitement. However, this thrill is often accompanied by a touch of uncertainty, particularly when it comes to navigating the intricate details of turning this dream into reality. In the midst of an ocean of options, financial jargon, and paperwork, the process of buying a home can be a rollercoaster of exhilaration and slight bewilderment. This journey involves more than just finding a house; it's about discovering the financing solution that turns that house into your home.
Decoding First-Time Home Buyer Loans
The purpose behind first-time home buyer loans is to assist those new to the real estate world in obtaining financing choices that are not only within their means but also practical. These loans function as a supportive guide, simplifying the initial hurdles such as managing down payments and covering closing expenses.
The Perks of First-Time Home Buyer Loans
Choosing a first time home buyer loans comes with several advantages that make them an enticing option for those taking their first steps into the realm of homeownership:
1. Lighter Down Payments
First-time home buyer loans typically ask for lower down payments compared to other loans, making homeownership more achievable, especially for those with limited savings.
2. Assistance Programs
Many of these loans include assistance programs that offer grants or loans to help cover the costs of down payments and closing expenses.
3. Friendly Interest Rates
Certain first-time home buyer loans come with competitive interest rates, contributing to the long-term endeavor of lowering the overall expense associated with homeownership.
4. More Flexible Eligibility
These loans often have more forgiving eligibility criteria, giving a chance to folks with limited credit history or lower income.
5. Valuable Resources
Lenders who offer first-time home buyer loans often provide resources and guidance to help you navigate the home buying process.
How First-Time Home Buyer Loans Work
Understanding the mechanics of first-time home buyer loans is essential as you set out on your journey:
1. Getting Prequalified
Before you start house hunting, it's a smart move to get prequalified for a loan. This gives you a clear idea of how much home you can afford and puts you in a stronger position when making offers.
2. Exploring Loan Options
A variety of first-time home buyer loans are available, including options such as FHA loans, VA loans, USDA loans, and conventional loans. It's important to invest time in researching these choices to discover the one that aligns most effectively with your individual circumstances.
3. Looking at Your Finances
Lenders will look at your credit history, income, and the ratio of your debts to your income to determine your eligibility and the loan amount you qualify for.
4. Thinking About Down Payments
While these loans often require smaller down payments, it's important to assess how much you can comfortably put down and how that affects your monthly payments.
5. Applying and Getting Approved
After you've settled on a specific loan type, the next step involves submitting a loan application. The lending institution will meticulously review your financial particulars and subsequently furnish you with a comprehensive loan estimate. This estimate will lay out all the essential details, encompassing the loan terms and a projection of the anticipated closing expenses.
6. Finding Your Dream Home
With loan prequalification in hand, you can start your house hunt confidently. Once you find a house you like, you'll make an offer and negotiate with the seller.
7. Closing the Deal
After your offer is accepted, the lender will go through underwriting, where they verify your financial info and the property's value. Once this is complete, you'll close on the loan and become a bona fide homeowner.
Your Journey Through the First-Time Home Buyer Process
When considering first-time home buyer loans, here are some strategies to help guide you:
1. Set a Budget
Determine the price range that works for you, considering not only the monthly mortgage payment but also property taxes, insurance, and maintenance costs.
2. Research Loan Options
Get to know the various first-time home buyer loans available and weigh their pros and cons to find the one that fits your financial goals.
3. Tend to Your Credit
Take steps to improve your credit score before applying for a loan. A higher credit score could mean better interest rates and loan terms.
4. Strengthen Your Financial Profile
Lenders will look at your debts in relation to your income, so paying down existing debts and avoiding new ones can increase your eligibility.
5. Plan for Closing Costs
While first-time home buyer loans often come with down payment assistance, don't forget to budget for closing costs, which can include fees for things like appraisals and inspections.
6. Partner with the Pros
Team up with experienced real estate agents, lenders, and legal experts who can offer guidance and ensure you make informed decisions.
In Conclusion
Embarking on the journey of purchasing your first home is an extraordinary experience, characterized by a mixture of eager anticipation and the assurance of having a space to call your own. Within this journey, first-time home buyer loans stand as a pivotal factor in transforming this dream into tangible reality. These loans offer accessible and personalized financial solutions tailored to the needs of new homebuyers. As you navigate the intricacies of first-time home buyer loans, it's vital to remember that the key to a successful home buying venture lies in meticulous research, prudent financial planning, and the guidance of seasoned experts. By gaining a comprehensive understanding of your available options, organizing your finances with precision, and collaborating with skilled professionals, you can confidently set forth on your path to homeownership. This journey secures not just a physical abode, but also the foundation for countless cherished memories and a future brimming with pride in the sanctuary you call your own.
---
You may be interested in: Checklist for First-Time Homeowners