If your business needs help, outsourcing may be the right choice for you. Outsourcing can help you get the help you need for your business without breaking the bank, or over-hiring staff members. For more information about outsourcing help for ecommerce businesses, keep reading.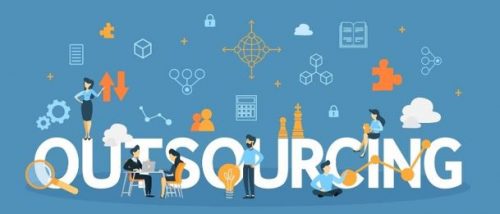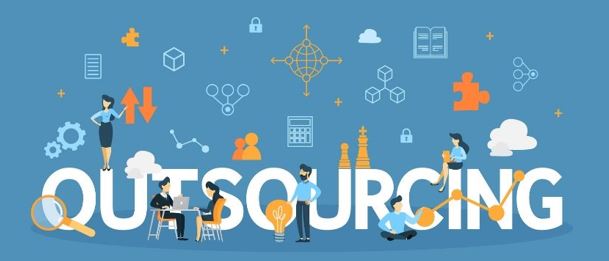 What is Outsourcing and Why is it Helpful?
Outsourcing is the act of hiring another company to help with crucial tasks for your business. Oftentimes this is down to avoid having to hire developers or full-time employees. Because full-time employees require a full-time salary, benefits, and taxes, you may not be able to afford the help that you need. By hiring an outsourcing team, you can choose when you need help, either part-time, full-time, or seasonally, and avoid overhiring and stretching your business too thin.
Overall, you'll bring down costs associated with running your business, and you'll have the ability to flexibly schedule your outsourcing company when you need them most. Having an outsourced team will help everyone work more productively because your current employees won't feel like they're being stretched too thin or balancing too many tasks. Instead, they'll be able to solely focus on what they were hired for instead of filling in any holes.
You'll also have more time to focus on your business and work on building better products and helping your company succeed as a whole. You'll have the time to improve upon your core strengths, making the base of your business even stronger.
Will Outsourcing Help Grow Your Business?
On top of that, one of the largest benefits is how outsourcing can help with your business's growth. Because you'll have teams working on things like customer service and data entry, your processes will be streamlined and you'll be able to focus more on marketing and customer/client relationships.
Most outsourcing companies also offer upselling and cross-selling, meaning that you can have a team that's dedicated to sales, offering similar products or upgrades to your existing products, making you more money.
Tasks that Can be Outsourced
The tasks that you can outsource vary greatly depending on the outsourcing company that you're looking to hire. However, in general, most outsourcing companies can help with:
Marketing
Web design and development
Customer service
Data entry
Office upkeep
Accounting
Bookkeeping
Graphic design
Inventory management
Depending on what your company needs for outsourcing help, you'll be able to make a plan with most outsourcing companies including all of your needs. Every company is different, so make sure to shop around for what you're looking for before settling.
Tips for eCommerce Outsourcing
In order to get the biggest bang for your buck, you'll want to keep these tips in mind when choosing an outsourcing company for your eCommerce business.
Make sure that outsourcing tasks is the right option for you, weigh the pros against the cons.
Make a list of all the tasks that you would like to have outsourced.
Decide how many freelances you would like to have for the project as a whole.
Describe all tasks needed in detail.
Hire people on a trial run basis, whether it's a freelancer or an outsourcing company.
Build trust with the companies and freelancers that you work with.
Is Outsourcing Right for Me?
Determining whether or not outsourcing is the right option for you is a big choice. To make this decision, it's best to look at how your business is doing and make a list of ways you think that it could improve. If you think it could easily improve with the addition of more help, especially in the office and customer service areas of the business, hiring an outsourcing company is likely the right option for you.
---
Interesting Related Article: "How To Choose A Software Development Outsourcing Company?"