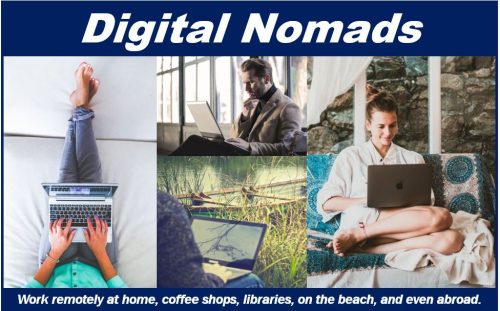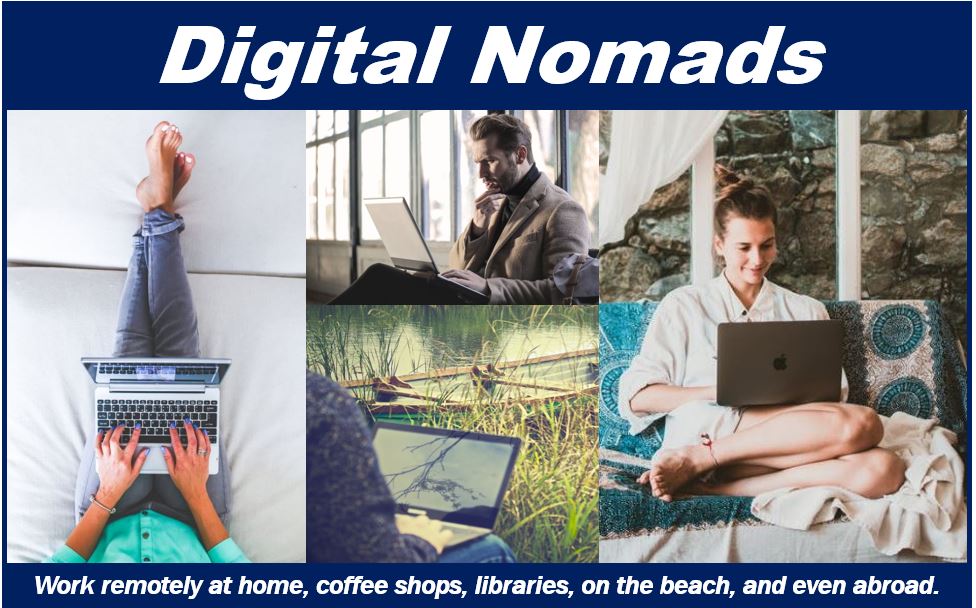 In recent years, there has been a growing trend of people embracing the digital nomad lifestyle. Digital nomads are individuals who work remotely, often as freelancers, and travel the world while doing so. 
To support this growing community, some countries have offered specific visas designed for digital nomads. In this article, you can take a closer look at:
What digital nomad visas are, 

What they offer, and 

Which countries offer them.
What is a Digital Nomad Visa?
A digital nomad visa is a type specifically designed for individuals who work remotely and travel the world. The primary purpose of this visa is to provide a legal basis for digital nomads to stay in a country.
It's made for an extended period, often up to a year, while nomad visa holders work and live there. This is different from a tourist visa, which typically only allows for a short-term stay of a few months. Also, this visa will enable you to work independently in the country. 
So, you can work and live abroad legally as a digital nomad visa holder. It doesn't matter if you're a student or a worker, and you can get this visa. There may only be some variation in the requirements and costs. Also, regulations and policies vary depending on different countries. Still, you'll be able to stay for a long duration in the country where you apply for the visa.
Countries That Provide Digital Nomad Visa
There are several European countries that provide a digital nomad visa. You can find a detailed explanation of some of these countries below. Let's start with Portugal.
Portugal
Portugal is one of the favorable countries for digital nomads to go to. There are some reasons that affect their decision in that. Some of these are the high internet speed and a developed infrastructure. 
Besides some documents to submit, you need to show that Portugal is in need of your skills related to your job. Also, you need to get your tax identification number, which is called NIF. 
If you're an EU citizen, you only need to apply for a Residence Certificate from the Portuguese Immigration and Borders Service.
If you're a citizen of the US or a third country, you must fill out a visa application form. You can do this at the consulate or embassy of your home country. 
Estonia
One of the popular digital nomad visa countries is Estonia. It allows you to work and live in the country legally. You can either work for an employer here or for your company registered abroad. 
One of the requirements to fulfill is to prove that your income is at least €3,504. Also, you need to have an active contract of employment. It can be signed with a company inside Estonia or abroad. 
You can fill out the application form online, and then submit it to the nearest Estonian consulate or embassy. 
Czech Republic
The Czech Republic is one of the European countries that offer freelance visa. It may be a favorable destination for you if you want to live in an affordable country. The cost of living in the Czech Republic is low. 
There's also the Czech Republic Long-Term Visa, which enables you to stay in Prague for a year for business.
The required documents include proof of accommodation and a document indicating your aim of stay. You can apply for the visa at a Czech embassy or consulate. The process takes between 90 and 120 days.
Greece
Greece offers a digital nomad visa that is valid for one year and then an additional two years. To be eligible for this visa, your monthly net income must be at least €3,500. Also, you need to be either:
Having a work contract with a company outside of Greece, or

Self-employed.
If you're in Greece, you can apply for this visa through the Greek Ministry of Migration and Asylum. Otherwise, you can apply for it at Greek consulates abroad. 
Croatia
The digital nomad visa in Croatia has been effective since 2021. It's valid for one year and can be extended by applying for a residency permit. 
Non-EU nationals can apply for this visa at the Croatian embassy or consulate in their home country. EU nationals can apply at the nearest Croatia police station. This situation applies if they don't need a visa to enter Croatia. Note that you cannot work in a registered Croatian company with your digital nomad visa.
So, freelance visas/digital nomad visas provide the opportunity to work independently abroad. If you want to be a digital nomad, apply to one of these countries!
---
Interesting Related Article: "How to Stay Productive While Travelling for Work Business"