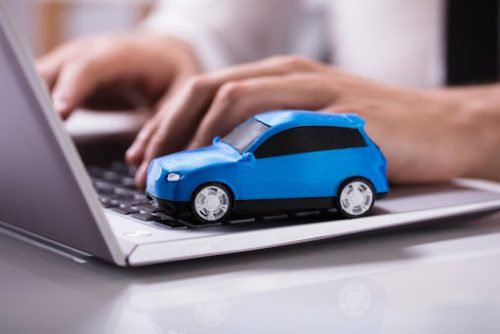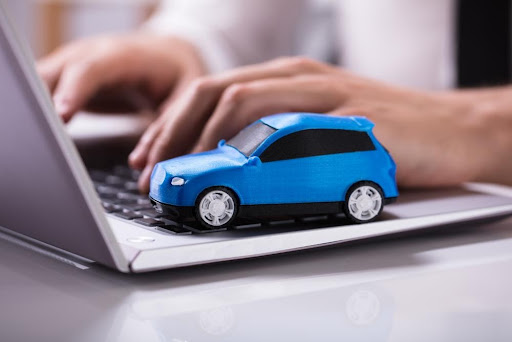 Are you considering buying a new car? Finance your car purchase plans by taking a customised loan at a competitive rate. A reliable digital bank like Alex Bank – personal loans puts all your concerns to rest. The entire process is paperless and customer-friendly.
Once your personal loan application is approved, you will receive the funds that you need to purchase your vehicle. After that, you clear your loan debt in instalments with interest. Taking a personal loan that does not require you to attach an asset through security against the borrowed sum is safer.
Important Considerations
When applying for a personal loan to fund your intended new car purchase, consider the listed essential factors before proceeding:
The fixed or variable interest levied on your borrowed sum
The time allotted to repay your debt
Flexibility in repayment terms
Establishment fee levied by the loaning authority and their upper lending limit
The reputation of the lender
Ease of application, including applicant prerequisites that affect the subsequent approval.
Any security or collateral sought against your loan as you are at risk of losing the attached asset should you default on your loan repayment.
Budget for a car based on your borrowing and repaying capacity. Overlooking affordability, practicality, and flexibility in favour of convenience may land you in a bigger mess. Lack of ongoing support, inflexible loan terms, higher fees, and interest rates is a challenging situation to overcome.
Your dream vehicle will soon be a reality when you take a practical route like Alex Bank – personal loans. With this borrowing tool, you can choose to fund the total purchase cost of your new automobile, partly or entirely.
Versatile Personal Loans
You can take a personal loan to borrow funds for many purposes, including a new vehicle purchase. The lender does not put restrictions on the type of car you invest in using the loaned amount. Besides funding your purchase, ensure the personal loan amount pays for other related vehicular expenses. These include:
Registration fees: paid towards transferring the ownership of the new vehicle to your name from the dealer who sells it to you.
Stamp duty: state government taxes levied on the purchase price of your latest set of wheels. Where you buy your vehicle determines your stamp duty outgoings.
Vehicular insurance: to cover accidental damage to your car or a third-party vehicle.
Regular servicing and maintenance keep your car fully functional.
When the loan is unsecured, there will be no collateral against the sum borrowed. Having a regular income and a clean financial history eases the application process. As a creditworthy borrower, you gain access to personalised interest rates on the loan you take.
The longer repayment term results in smaller regular repayments. However, you pay more in interest when your loan repayments stretch over a long duration. Although each instalment is higher when you opt for a short term loan, the overall cost of your loan will go down significantly.
Qualifying Criteria
To process your personal loan application, you must meet the listed eligibility prerequisites:
Should be an adult
Declare proof of income via latest bank statements or recent payslips
Share a valid personal identification document
Be a permanent resident or citizen of the country where you apply for the loan.
Have no history of bankruptcy 
Shop Around
Comparing annual percentage rates (APR) across multiple banks allows you to identify a lender who offers the best loan amount, interest rates and repayment plans for your needs.
APR includes the lender's fees along with personal loan interest rates. Your credit history also determines the interest rate you are awarded on your loan.
Fixed interest rates remain the same throughout the loan's repayment term. A variable interest rate is subject to fluctuation so, give it considerable thought. If you foresee a struggle to generate funds for the initial repayments, refrain from personal loans having variable interest rates.
Personal loans are typically repaid monthly. Along with the monthly repayment sum, assess the total amount you will eventually pay the lender against the personal loan taken. Examine the payment schedule your bank sets up and proceed with the option that keeps your overall outgoings to an affordable amount.
Additionally, some banks also give you the option to choose a weekly or fortnightly repayment schedule for your instalments, so if you find that appealing, look for loan plans with banks that offer you that flexibility.
Taking a Personal Loan Makes Sense
Consider taking a personal loan from a reputed bank if you need to generate funds for a four-wheel purchase. This option particularly makes sense when you:
Need fast access to cash without having to share details of the vehicle you intend to buy.
Could change your mind and require the flexibility to divert the personal loan funds for a different purpose.
Are seeking a loan that will not require you to attach either your subsequently purchased new vehicle or some other valuable asset as security. (However, this scenario demands you pay steeper interest rates to offset the lender's risk.)
Intend to approach a private seller to make this significant purchase.
Want to avoid the mandatory full coverage car insurance associated with traditional loans explicitly taken for auto investment.
You cannot afford to make a down payment at the very outset.
Suggested Guidelines
Even when the lender has an upper borrowing limit, you cannot aim for the highest sum without an impressive credit history. Having a clean credit record and no outstanding debts when applying for a personal loan is a plus. The lender is then likely to clear your application for a higher loan amount.
Taking a third-party car insurance cover is wise, especially when you depend on a personal loan to finance your latest acquisition. Should your car be written off because of a nasty collision, you are still liable to pay off your loan. The insurance money you receive in such an event will help you repay your debt.
Carefully scrutinise all features of the personal loan you are eyeing. If you can clear your debt faster, is there a provision to make extra repayments without attracting an early payout fee? Also, confirm if all the personal information you are expected to share for the loan application digitally is securely encrypted by the bank.
---
Interesting Related Article: "Choose The Right Type Of Personal Loan"