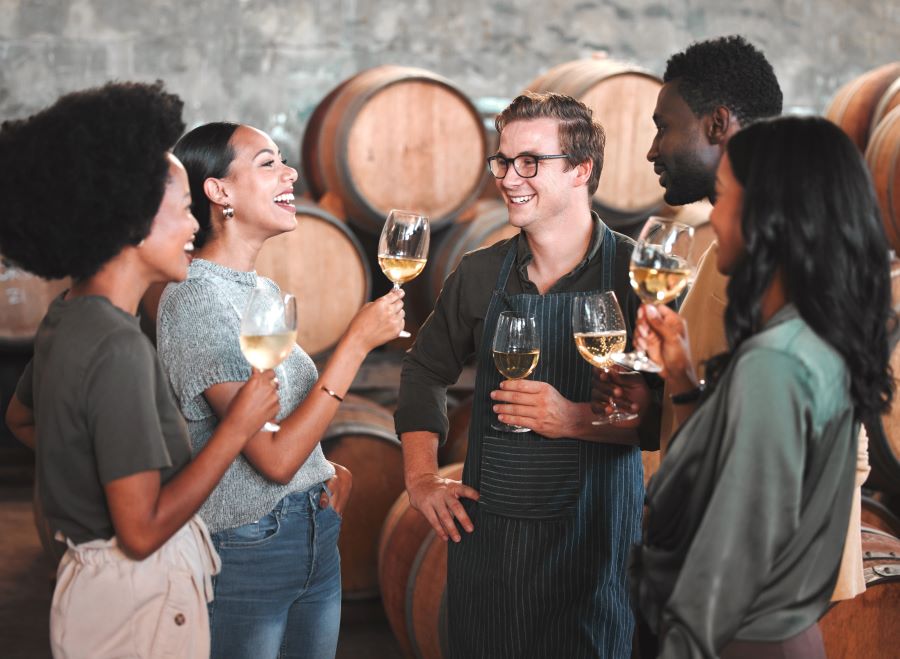 Australia is home to some of the finest wine regions in the world, and it is no surprise that the country is often referred to as the wine heaven. From the cool-climate vineyards in Tasmania to the sun-bathed landscapes of Margaret River, Australia has something for every wine lover. The country boasts over 60 wine regions that produce diverse varietals, from the iconic Shiraz and Cabernet Sauvignon to the lesser-known but equally delicious Verdelho and Nebbiolo. One cannot deny that the Australian wine industry has come a long way in terms of quality, taste, and innovation in recent years. So, if you want a wine experience like no other, come to Australia's wine heaven and let the wine do the talking.
Margaret River's Climate: The Magic Ingredient
If you are looking for the perfect place to bask in a delightful climate, look no further than Margaret River. This region is blessed with a spellbinding climate that gives rise to some of the finest wines in Australia. The sea breeze cools down the summer temperatures and prevents the grapes from becoming too ripe. In winter, the temperatures do not drop as low as in other wine regions, making it an ideal location to grow grapes and experiment with different winemaking methods. The balance between warmth and coolness helps produce grapes with high acidity and good texture, key ingredients for delicious wines. Margaret River's climate is the magic ingredient that makes it a veritable wine lover's paradise.
Margaret River's Grape Varietals: Exploring the Wine Palette
Margaret River's wine palette has everything from the crisp and acidic Sauvignon Blanc to the bold and robust Cabernet Sauvignon. This region produces some of the finest Chardonnay, Semillon, and Shiraz wines. The region's unique climate and soil conditions make it ideal for growing a range of grape varietals with distinct flavors and aromas. Exploring Margaret River's vineyards is a treat for any wine lover looking to indulge in a new and exciting wine culture. Sip and swirl through this region's remarkable offerings, and you will be transported to unparalleled sensory delights.
Margaret River Wine Tours: Guided Experiences of the Best Wineries
The Margaret River Experience WA is an absolute must-do for wine lovers. With a guided wine tour, you will be taken on an adventure through the best wineries in the Margaret River region, all while learning about the history and processes of winemaking. The experience offers a unique opportunity to taste some of the region's most flavorful and complex wines while surrounded by breathtaking scenery. It is not just about sampling different varieties of wine but also about understanding what makes them special. With a knowledgeable guide, your Margaret River wine tour guarantees you an experience that is both educational and enjoyable. Whether you are a novice or a seasoned wine enthusiast, this tour promises to delight your taste buds and leave a lasting impression.
Margaret River's Secret Cellar Doors: Off-the-Beaten-Path Wine Tastings
The secret cellar doors of Margaret River offer a rare opportunity to savor wines that are off-the-beaten path, away from the crowds and mainstream wineries. Take a scenic drive down winding roads and discover some of the region's most delicious and undiscovered wines. The options are endless, from small family-run vineyards to boutique wineries producing only a few thousand bottles yearly. Indulge in tasting flights that are curated by expert winemakers who are passionate about their craft.
To sum up, Margaret River's wine scene is truly something to be experienced. Whether you are looking for cabs, port, shiraz, or chardonnay, this region has something that will tickle your taste buds! So whether you are planning a wine-tasting tour with friends or expanding your knowledge of wines on a solo adventure, Margaret River promises an unforgettable experience. With the right company and great local wines, you can uncork some truly enchanting memories in this spectacular destination.