Being the owner of a non-profit organization, you know how difficult it is to keep the funds flowing in. You also know the importance of cutting down on your costs as much as possible and making economical use of your resources. You would want to receive donations from multiple sources to run your organization and put forward your noble cause successfully.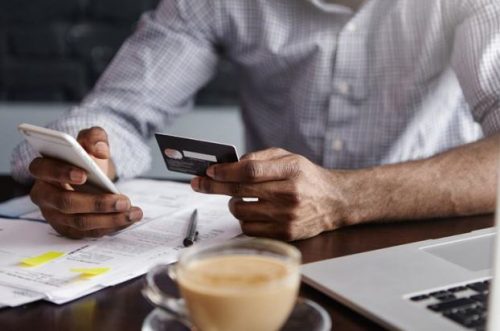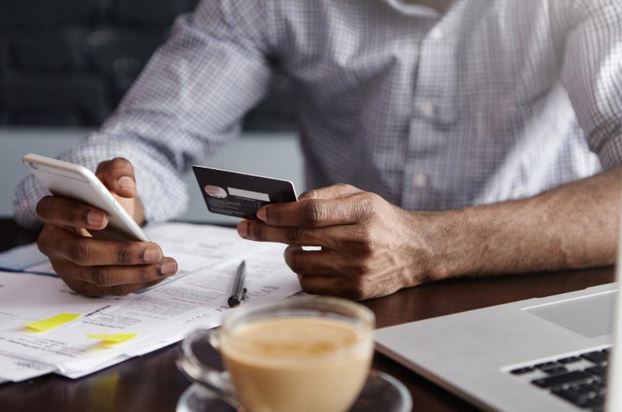 To be honest, there are hundreds of ways to save money and to optimize your costs. But sadly, one method that is never thought of is to upgrade your payment system as it can single-handedly minimize all your credit card processing costs.
The Growing Need for Contactless Payment Options
Moreover, after the COVID-19 outbreak, non-profits are going cashless through digital payment solutions to prevent the spread of the virus. Non-profit organizations often have their own merchandise chains, such as t-shirts, mugs, books, stationery, and other customized products, which pull in some funds.
However, consumers prefer flexible payment options, including credit cards, e-Wallets, UPI transfers, and other online transaction modes. You need to upgrade your non-profit merchant services to serve a broader audience base and boost your incoming funds.
With the rising trend of online fundraising, it's essential that you have a powerful credit card processing solution that supports major credit card companies like Visa, MasterCard, American Express, Discover, and others.
Besides, most not-for-profit organizations often need to save vital information about their donors, sponsors, and payers for driving future funds. Some donors also prefer a payment platform that allows them to store the organization's payment details for automating recurring payments in the future.
Hence, needless to say, that the payment processing requirements of a nonprofit can be quite complicated at times. However, using efficient non-profit payment processing, you can manage all your transactions with ease. We will guide you through the ways you can choose the right platform.
Why Do You Need a Payment Processor for Your Non-profit Organization?
You need an efficient payment processor –
To accept donations and contributions: Most people prefer paying online, be it for purchasing or making donations.
To sell online merchandise: Selling merch products online is one of the best ways to collect your funds.
To collect membership fees: Members of nonprofits show support by paying their monthly, quarterly, or yearly membership fees, which are mostly paid online.
To sell event tickets online: Nonprofits host various events to put forward their noble cause, and ticket payments can be easily made using a digital payment mode.
How to Choose the Best Payment Processor?
We have enlisted some of the best practices nonprofits must follow while selecting their payment processor.
● Pick a Dedicated Payment Processor
It is suggested that you must go for a dedicated payment processor as it allows you to choose your desired merchant account as per your company preferences. A merchant account is like a bank account that holds all your funds and donations, and the payment processor verifies the transitions. One cannot receive donations without having a merchant processor.
Unlike a dedicated payment processing system, an aggregator, such as Stripe or PayPal, doesn't allow the account holder to choose their own merchant accounts. Instead, the aggregators let them use the one that they have previously set up.
In short, a dedicated payment processor would offer more support to nonprofits, and there would be fewer delays during fundraising procedures.
● Choose Solutions Designed for Nonprofits
Make sure your payment processor works only with non-profit organizations and not a mixture of for-profit and nonprofit clients. These payment processors have specific knowledge and expertise in dealing with only nonprofit accounts, thus providing more customized solutions.
Most importantly, these providers can understand the specific challenges and requirements that charities often have during fundraising. A generalized payment processor that serves a variety of clients, including both nonprofit and for-profits, they are most likely to have a hard time understanding your unique needs and challenges.
Hence, you need a team that is offering more focused services and value to handle all your financial processes seamlessly.
● Select a Processor that Supports Credit Card and ACH Direct Debit Payments
Credit card payments are nothing but the donations made through credit cards. The term ACH Direct Debit Payment might seem new to you. But you have come across this payment solution a lot of times.
ACH direct debit payments are received 'directly' from the donor's bank account. In this case, donors don't require to fill up their credit card details on any donation form and can directly pay from their bank account using their account number and the routing number that is found at the bottom of a check.
Check that your payment processor accepts both credit card and ACH direct debit payments to ensure a smoother transaction system. This is because donors have different preferences when it comes to making contributions or donations. While some of them might prefer credit card payments, others would be more comfortable with ACH direct debit solutions.
It further increases the chances of raising your funds and donations. Besides, ACH direct debit systems allow donors and sponsors to save the organization's payment information to automate recurring payments.
● Your Payment Processor Must Integrate With Your Fundraising Software
A majority of fundraising applications rely on your payment processor, and hence, you must get one that integrates with your existing software. In other words, it is essential to have an application that connects and interacts with other software without any manual interference.
For example, your payment process must be compatible with your nonprofit CRM, online donation form, membership software, peer-to-peer platform, and other such fundraising software.
If you don't have the integration options, it's hard to input all your vital data manually, which is not only a waste of time but also prone to human errors.
● Does Your Payment Processor Accept Multiple Currencies?
If you deal with international donations, you must be able to accept payments from your international donors or sponsors. And to do so, you need to have a payment processor that has multi-currency support. Because you need to open up as many donation opportunities as possible.
Having a strong international fundraising base means you need a payment solution that smoothly handles your overseas donations, making them easier and quicker.
Conclusion
In short, go for a credit card processor that accepts online transactions without hassles and provides a safe and secure transacting environment. Moreover, you must check whether your payment processing system is adhering to the PCI DSS security standards that protect your organization's as well as your donor's privacy and security.
---
Interesting Related Article: " Building Your Credit History with Secured Credit Cards"