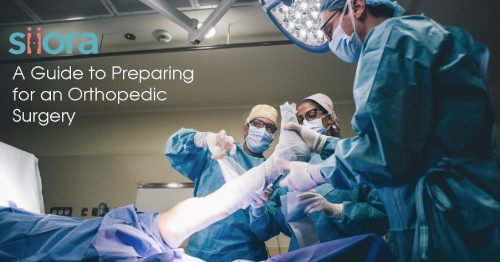 Surgeries are considered to be the last method of treating an injury or a health condition. They are often recommended when the situation is severe and when other conservative methods of treatment fail to relieve the condition.
Different types of surgeries are performed to fix different types of conditions. Here, our primary focus will be on orthopedic surgery.
Orthopedic surgery, as the name suggests is done to treat injuries or conditions that affect our musculoskeletal system, especially bones. Most often, this type of surgery is recommended for the treatment of severe fractures. Depending upon the location and type of fracture, different types of trauma implants like Radial Head Prosthesis Implants, External Fixator systems, Hip Implants, or others are used.
Though the success rate of surgeries has improved a lot in the last few decades, preparing early could help you achieve improved results. In this post, we are going to discuss some important points on how to prepare for orthopedic surgery.
How to Prepare for an Orthopedic Surgery?
It is seen that making some early measures not only helps improve surgical outcomes but also minimizes the chances of post-surgical complications. So, before start preparing for the surgery, it is important to confirm whether surgery is really required? For that, the first step should be finding a specialist and consulting him/her about your condition. If the doctor says that yes this is the only option, do ask what the procedure would be and the associated risks & complications.
Now, the question here is how to prepare for the surgery. Here are some important points:
Eat properly
The first and most important thing that you are required to do is take a proper diet. It must be rich in a variety of nutrients that include omega-3 fatty acids, calcium, zinc, iron, and vitamins D, C, K, and E. All these nutrients along with some others are required for healthy body growth. Focusing on a nutritious diet before surgery can minimize the chances of certain post-surgical complications.
Avoid Tobacco Consumption
Consumption of tobacco in any form whether it is by smoking or others is harmful. It is known to reduce the ability of blood to carry oxygen and hence, this will result in delayed recovery. Besides this, smoking is also known to change blood flow patterns. Thus, smoking before surgery could cause certain severe complications.
Physical Activity
Make it a habit to exercise daily before surgery. This will improve the flexibility and strength of the muscles. Thus, the recovery will be quick and better. If you are looking for some specific exercises according to your surgery, consult an experienced physical therapist.
What to do On the Day of Surgery?
Surgeries are often done after giving anesthesia and for that, the person must empty stomach. So, make sure not to eat anything before surgery. Besides this, the hospital staff will guide you on everything you are supposed to do on the day of surgery. Follow all of their instructions and do ask if any confusion is there.
To get international standard quality orthopedic devices, contact Siora Surgicals Pvt. Ltd., an Indian FDA-approved trauma implant manufacturer. The company holds expertise in producing a wide range of orthopedic implants and instruments that are also exported to global clients. Siora also always keeps looking to expand its market reach and for that, it is currently looking to become one of the best Orthopedic Equipment Suppliers in Poland.
---
Interesting Related Article: "Achilles Tendon: How to do Treatments, Surgery, and Recovery"