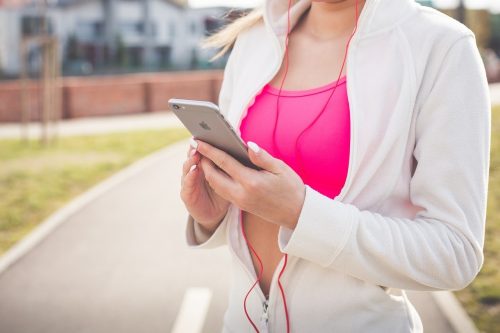 Did you know that the refurbished electronics industry is gigantic and worth billions of dollars? This market is enormous, with more people entering it every day in hopes of earning a lot of money.
There is definitely a solid income waiting out there for all individuals that are interested in buying refurbished electronics and then selling them. And if you find a reliable supplier, you can start a business of this kind on a shoestring from the comfort of your home.
This small guide will give you the necessary knowledge and prepare you for the beginning of this business venture.
What are refurbished electronics?
Refurbished electronics from a liquidator refer to previously faulty or damaged electronics that have been brought back to factory specifications. For example, every year, Target and Amazon take back hundreds of electrical items that have been returned to the store because they are either faulty or damaged in some aspect.
The retailers either refurbish them or bring in a third party to do it for them before selling the items in bulk to wholesalers or to liquidators who refurbish the electronics themselves before selling them further.
In the beginning, every business of this kind only gets to buy a batch, fix, and sell to the general public. But after a few growth phases, it is possible to become a supplier and start selling to other businesses that are lower in the pecking order.
First, pick a market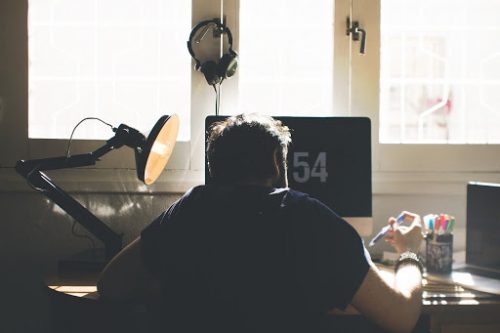 If you are starting from scratch or you want to expand, you first need to pick your market. It doesn't matter if you are an already established reseller branching out into refurbished electronics or you're just starting out, it should be your top priority to select a field to specialize in.
As a business owner and an expert, it would be wise to focus on electronics you are already familiar with. This means that you know those gadgets well and that you are comfortable talking to customers about their problems.
But don't forget to do your research. For instance, if you want to specialize in smartphones and tablets, take some time to find out as much as you can about the niche you're getting into.
Find out what products are bestsellers and also what products to avoid. That way, when buying boxloads or truckloads from a third party, you'll already know what to look out for so you always have the right kind of stock when necessary.
Do your best to learn as much as you can about the new market you are about to tap into before making any decisions. This will serve as a good base for your further business operations.
Sorting out
Sort through your pallet just to determine exactly what you are dealing with. Keep in mind that not all pallets come with a manifest. So, if yours does not have a manifest with it, you should look into what can be sold immediately and what needs further refurbishments. Of course, be prepared to receive electronics that are completely damaged up to the point where they can only serve as spares for future repairs or junk.
Various items go together naturally, and customers are usually attracted to multibuy bundles. This is especially true if you manage to provide the right price.
That's why it is very important to sort through your pallet and determine which electronics belong to what category. Do not mix them up since your customers will be there to voice their concerns and dissatisfaction.
Repairs and refurbishments
Usually, a pallet of electronics that you receive will have a high plug-and-play hit rate. But various items will need some repairs before you can start offering them to customers.
If you possess items that need to be repaired and you can do all the necessary repairs yourself (if possible cheaply), that's great. But if you need to hire a third party to do the repairs and refurbishments, you'll need to subtract the costs of those repairs from any profit you expect to acquire. Also, if the repair costs wipe out the profit margin, there's no point in paying for repairs.
On the contrary, consider setting aside those items to use as spares at a later date. This equation isn't too difficult to understand.
Increase value through re-accessorization
This is seen as a witty trick by many, but it works. Simply increase the overall value through re-accessorizing the liquidated goods. Ensure that you have replaced any missing accessories such as chargers or earplugs. This can be done quite cheaply, but it will most certainly increase the value of the product once you put it on sale.
Take refurbished iPhones, for example. Back in the day, you could get a better price if you offered the device along with its original accessories. The difference between the two prices was a significant one in case you were a retailer. Also, try to replace any damaged packaging because that, too, can impact the price.
Is it time for you to scale up?
Do you plan on scaling your business up? 
Well, one good way to do that would involve upgrading to a store. Retailers who have only been selling online or at swap meets and flea markets could really benefit from starting a store. Opening an electronics store after establishing a successful business can be a good way to upscale as one can reach a previously untapped customer base.
With your own store, you can also hire employees. Employees with expert knowledge of the industry are a bonus for any business owner because many people will come to your business not only to purchase products but also for a piece of advice. This advice might be related to a technical issue, but it could also be related to sales.
You should also consider investing in storage space. Your business will grow, but you will also need more space to store your merchandise and that's why finding affordable storage will eventually be necessary.
Of course, all of that depends on how big you want your business to be. But for this occasion, let's assume that you want to make a name for yourself and grow it significantly (eventually become a supplier).
Final thoughts
There is no doubt that setting up, running, and scaling up a refurbished electronics business can be very rewarding. So, if you really believe that you have what it takes to make this idea a reality, there's no reason to wait any longer. Make sure to equip yourself with enough knowledge and you will achieve success sooner or later.
---
Interesting Related Article: "Here's Why You Should Buy A Refurbished Phone"