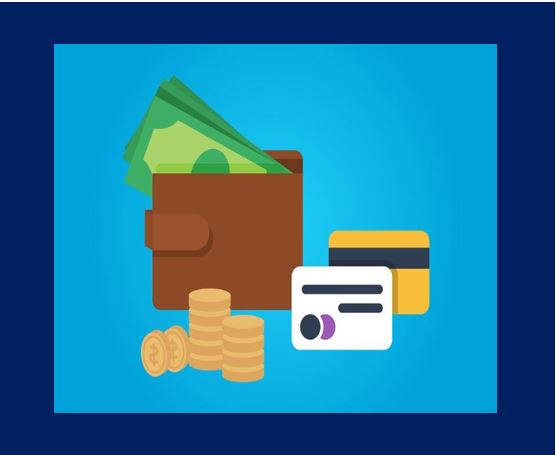 Virtual cards are a payment method that can only be used for online purchases. A virtual credit card works exactly like a physical bank card, it just lives in your digital wallet.
This type of card does not exist in a plastic form, you can't touch it or present it at the checkout in the store. Its main advantage is the security mechanisms it provides to users. This is extremely important because no one can be completely confident that they are protected from malicious activity on the internet. Besides, these virtual credit cards are very easy to order and manage.
Let's see how you can get one and use it for online payments. 
Virtual Credit Card – How to Get It 
Nowadays, virtual credit cards are becoming quite popular around the world. Although debit cards are more common in Bulgaria, there are companies that offer credit virtual cards as well. Usually, they are aimed at customers with pre-approved limits. A card like this is issued entirely online and enables fast and secure payments. If you want to get such a virtual credit card, here is what you should do: 
Find a reliable bank or other financial institution and read the terms and conditions carefully. 

Fill in the application form with the correct information and wait for a confirmation from the lender. 

The virtual card can be digitized in applications such as Apple Pay, Google Pay, Garmin & Fitbit, etc. 

Once your card is ready, you can start using it for different online payments at any time of the day or night.
Steps to Pay with Virtual Credit Cards 
Paying with a virtual card is easy and fast. If you are familiar with regular online banking, you will handle this too. You can use it either in apps or directly on websites. We will show you a few simple steps that are valid for cards from most lenders: 
Choose the virtual credit card from the list with payment method options. 

You might be asked to verify your identity in various ways – with a fingerprint, a code, etc. 

If your info is not filled out automatically after you select the card, you have to enter it manually. In that case, enter your card number, expiration date, and CVC. 

Finally, you should confirm the transaction and wait a few seconds for the payment to be processed. 
These are the basic steps, but still, there might be differences for some cards. If you have any questions about the usage of your card, you should contact your bank or company for fast loans online. 
Can You Count on Higher Security
It is commonly believed that virtual credit cards are more secure than physical cards. Indeed, they are useful primarily because they allow you to protect your main bank account. When you use a virtual card instead of your debit card, you won't reveal details about the account where you keep all your finances.
With virtual cards, you also get an extra level of security. Online payments are protected with an SSL certificate and the information is encrypted. This excludes the possibility of tracking someone's account or the data, needed by scammers.
Your physical credit card can be stolen and easily used by a malicious person. However, this is way more difficult to happen with the virtual one. 
The Benefits of Virtual Credit Cards 
First of all, virtual credit cards are an excellent option to avoid problems like theft, card loss, temporary misplacement, and others. Lenders that provide such services use contemporary mechanisms that increase the security in an online environment significantly. You can access your virtual card instantly and make a payment within seconds.
Virtual cards offer quality solutions for businesses as well. Another great benefit is that if your card is compromised, it can be voided even more quickly. 
Online Banking – Is It Really Worth It?
Some people are still hesitant about this whole online banking thing and virtual cards. Like any other service, these cards also have their advantages and disadvantages. They have limits and expiration dates just like physical cards. Sometimes they can come with higher fees and interest rates. On the other hand, virtual cards guarantee you convenience and greater security. 
If your bank does not offer a similar credit card virtual service, you can find another lender. There are plenty of companies for fast loans online that can issue various cards and offer you flexible terms. You should feel free to review the offers and conditions in detail. After all, everything is already digitized today and it is good to be informed and take advantage of such services.  
---
You may be interested in: What Does the Future of Event Management Look Like?