Our everyday lives are sometimes too occupied than we bargain for, and one great way of escape is going for a camping trip, unplugging, and reconnecting with nature. Even though camping with friends is fun, you have to consider which friend has time to escape from their own busy lives, schedules, the gears they need, who takes care of the food, and lots more. While all these can be pretty stressful, going solo camping tends to incorporate a sense of independence and self-reliance. This way, you can genuinely explore nature's tranquility and serenity without much stress.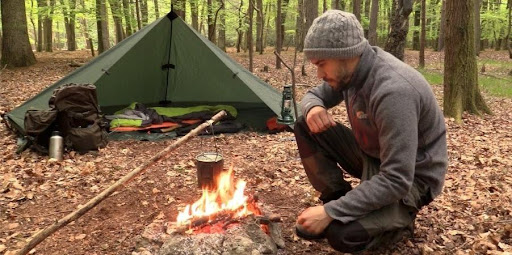 What is solo camping?
As the name describes, solo camping is camping alone without family members or friends. Camping allows you to explore all the outdoors, and going solo helps you do this without anyone slowing you down or intruding into your personal space. 
Even though exploring solo camping would mean no telling stories besides the campfire or playing, if this is your first solo camping trip, the entire process can be pretty daunting without prior preparations. 
How to be safe when camping alone
There will always be questions like "is camping dangerous?" or "is it safe to go camping alone?" As long as you have all your camping gear and know the safety tips for solo road trips, you should be good to go.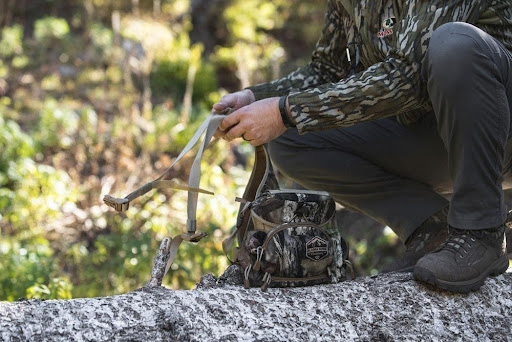 Take all your necessary camping gear along 
Your camping gear is a crucial asset for solo camping trips. You need all your essential camping gear from your sleeping bags to your portable power station. One of your initial moves should be to sit back and make a list of things you need on a trip like these. Also, since you're going alone, it pays to keep the luggage as light as possible and go with only the items you need. Some essential items include:
Tents and sleeping bags
Before thinking about all the memories, you will make on a camping trip. Your shelter should come first. Depending on if your camping location supplies you with sleeping tents, you may need to get yourself a suitable tent, a few blankets, a foldable chair, and sleeping bags or air mattresses. 
Clothes
Regardless of the season or camping location, it pays to go with lightweight and rain-proof clothes. You can also pack some moisturizing creams and sunscreen to avoid compromising your skincare.
Portable power station
In most camping locations, it's difficult or even impossible to get electrical power. It would be best to get the Acevolt campower 700 portable power station for camping. It comes with multiple ports for wireless charging, USB type-A, USB type-C, carports, and lots more. All you need to do is set up your solar power station when you get to camp.
Well-equipped survival kit
Packaging a knife, compass, maps, whistle, and even a hatchet to avoid being overly unsettled when things go wrong. When you decide to go for an adventure spree, you should carry your survival kit along with you. 
Toiletries
Never forget your toiletries before heading out. You may not need to carry everything. Just go along with some soap, toothpaste, toothbrush, shampoo, and only the essentials. 
Know the basic camping skills before  going out
You should feel confident enough with your camping skills to ensure your safety while camping alone. Some skills you need to master includes:
Pitching a tent: 
You can take your tent, unwrap it and set it up at home to ensure you can do it on the campsite. 
Building a fire: 
Most of us have never had to build a campfire before. Our electric cooker has been our saving grace. But you can gather firewood in an open space to simulate a real campfire and attempt to build one.
Navigating skills: 
Get your navigating gear and test your skills with interpreting and following the coordinates it provides until you can do this without struggling. 
Dealing with injuries: 
You may have never had to use a first aid box. Before going for your first solo trip, learning how to use the items in the first aid box, such as bandages, will prepare you for any injuries that may happen.  
These are only a few skills that are the bare minimum. It would help if you also learned how to clean water and read the weather forecast.
How to prepare for a solo camping trip
Especially if you are going away from your usual electronics and comfortable bed or couch on a solo camping, you need to be rightly prepared. There are tips to ensure your trip goes smoothly.
Decide on the campsite
Your camping location is the most important bridge between a fulfilling experience and a daunting one. Camping with no one to constantly watch your six means, you must always keep in mind that safety is your responsibility and priority. For a better chance of someone, you can look up to, if things go out of hand, go for a camping spot with an average crowd. A crowded place is not always an advantage since it exposes your vulnerability and makes you accessible to strangers. 
Great campsites always have breath-taking, aesthetic views. Choose a place that is more than 200 feet away from water bodies. Also, don't forget to consider the drainage system and toilet facilities.
Give your loved ones enough information
Share your plans before leaving for your first solo camping trip with someone you trust. Let them in on every information concerning where you're going and when you intend to leave and return. You should even be more security conscious and give scheduled check-ins with someone at different points where you have access to a reliable cell service during your trip.
Pack light
Without your camping buddies there to help carry the extra camping gears, pack light. Go with only the most needed equipment, especially if you will be backpacking. Pack the essentials, including tents, clothes, sunglasses, Acevolt campower portable power station, food, water, first aid kits, and toiletries.
Learn to keep yourself entertained
Spending time alone in the wilderness is relaxing, but it can be pretty boring if you haven't learned how to stay entertained. Research the campsite before visiting and learn about the types of activities you can participate in there. Also, know the best places to hike, fish, bird-watch, and swim. You can keep it simple and focus on gazing at the beautiful stars in the sky or bring a good book or small radio to keep yourself entertained.
Conclusion
Camping solo is a fantastic experience that can connect you with nature and even with yourself more than you think. However, it's difficult to hide those shivers when people think of going solo camping, especially if it's your first time. 
This guide provides you with the necessary information you need for your first solo camping trip. You should worry less and keep in mind that as long as you're well prepared, there's no reason why you cannot head out and enjoy the rewarding serenity of nature on your own.
---
You may be interested in: How To Save Money On Camping Gear