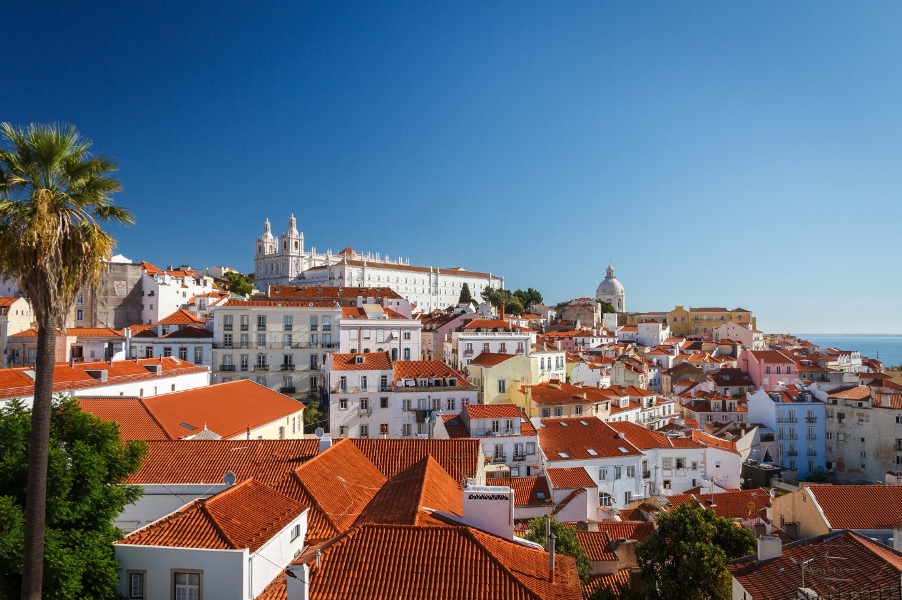 Portugal is a beautiful country in Western Europe that touches the Atlantic Ocean. If you have never been to Portugal, then there is a lot to explore, and you are in for a great road trip. We promise you that the landscape of this beautiful country will make you fall in love with it. This country will never cease to amaze you with its amazing geography, landscape, scenery, iconic structures, and beautiful people.
Before going on a Portuguese trip, it is recommended that you know a little bit about the local culture, customs, and traditions. It is also highly advised that you should try the local dishes and cuisines all the way along on your trip to this country. Read this article that we have made for you after researching this country, and how can you enjoy the best time on the road in a good 10 days period.
How to get to Portugal?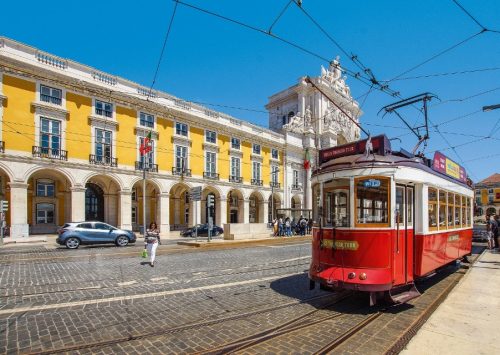 Getting to Portugal is not difficult. It shares a land border with Spain, and with a Schengen visa, you can easily enter this country. But if you plan to fly there, we recommend you to buy your airline ticket from a renowned travel agency. A good agency will also offer other travelling treats such as discount offers, holiday packages, car transfers, etc. There are daily flights to Lisbon from different cities around the world, so finding one is not difficult. If you fancy some discount, you can also look for cheap air tickets as well as cheap holiday packages to save some money. So, save your time planning a trip and enjoy as much as you can in Portugal.
Perfect Portuguese Road trip plan for 10 days
A road trip in this lush green hilly European country is indeed the best way to explore it. Even if you take a wrong cut or detour on the road, you may end up in a completely different village that is even more beautiful than the place you originally wanted to visit. But most people want to stick to their plans and don't waste any time trying to find the correct path. So, for this reason, we recommend you to take a Global Positioning Device and a map of Portugal all the way along your trip. It is also imperative to mark a starting point and an ending point for your trip. In this article, we will tell you places that you can see on a 10-day trip. So read on and know all about Portugal.
Day 1 – 4
The first day will be the day of arrival. Now you can choose to fly to the capital Lisbon, Porto, or any other city that has an international airport. You can also come by road from Spain if you are already visiting Europe by road.
So, after arriving, we recommend you take your car and do some sightseeing in the city. We suppose you are starting your trip from Lisbon, so it is best to check in a hotel and do some sightseeing in this amazing city. We recommend you book a hotel room for at least 4 nights, as Lisbon is the most important city in Portugal. It has some of the best sights in Europe and it certainly needs more than a day to be explored.
Day 5 – 7
On day 5, we recommend you to start travelling to a Southern part of the country to the Algarve. The whole way is full of beautiful bridges, towns, countryside, and significant landmarks. So, take your time and stop wherever you want to. Every valley is worth your time and the picture you take.
After reaching the Algarve, we recommend you to check in at the hotel and rest to recover from all the stress you got from driving. Wake up the next day and take yourself to one of the beaches this city is famous for. Spend at least 2 days here and explore the city and all its attractions. We recommend you to visit RIA Formosa, and take a bike or a hiking tour.
Day 8
Drive yourself to the northern part of the country and visit the farmlands, countryside that will accompany you throughout your journey. Make a one day stop at Coimbra, and visit all the city attractions. Few amazing landmarks in Coimbra include Biblioteca Joanina University Library which was made in the 18th-century, the Old Cathedral of Coimbra, Conimbriga Ruins, and Dos Pequenitos Miniature village.
Day 9 and 10
Drive your way to the city of Porto on day 9, and as soon as you reach there, check in at the hotel first. If you are stressed from the journey, take some rest first. There are a lot of things to do in Porto, so we need you running on all cylinders. If you are a structural enthusiast, we want you to start off with Dom Luis I Bridge. This is an iconic metal bridge, and it has some great history attached to it. Your next stop should be Sao Bento Railway Station. Follow it up with Clerigos Church, and in the end, visit Livraria Lello Library.
Day 10 and your final day should take you to Porto Cathedral and other significant sites and landmarks. You can also visit the museums and lush green gardens of this amazing port city. Check out before evening and if you are driving a rental, we recommend you return it before heading back to the airport. If you are travelling on your own vehicle, we recommend you get some good quality sleep before driving your way back to Spain and into Europe.
---
Interesting Related Article: "How Travel Impacts Mental Health"