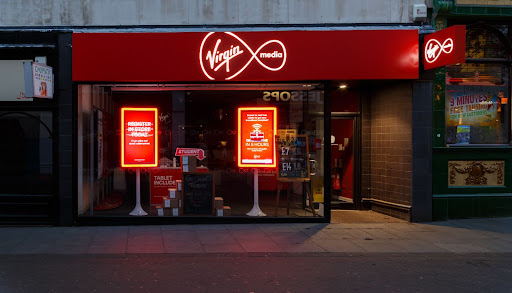 Selecting the right broadband services is often notorious for its confusing and stressful experience, especially if you are a digital native at heart. With that in mind, this article is created to assist readers in understanding the areas of consideration when selecting the appropriate Virgin Media deals to cater for their broadband needs.
A Brief Introduction to Virgin Media
Virgin Media is a corporation based in the United Kingdom that provides telecommunication services ranging from cable television, broadband internet, landline phone to cellular solutions, together with a wide selection of entertainment services. On top of that, the company serves commercial and residential customers across the globe.
Furthermore, Virgin Media is best known for its position as a market leader when the topic shifts to UK broadband speeds. In particular, the company offers a vast assortment of broadband plans to cater for various customer segments, regardless of whether they are light internet browsers or hardcore gamers.
Why Should You Choose Virgin Media Deals?
In general, Virgin Media is a noteworthy veteran who has been in the broadband market for years. Depending on the customer's geographical location, Virgin Media is capable of delivering an astounding range of broadband speeds from 100, 200, 350 and 500 megabits per second (Mbps) up to 1.1 gigabits per second (Gbps). In addition, given that Virgin Media does not govern broadband traffic by slowing down its services, there will not be a need for anyone to worry about potential lagging internet connections. Besides that, you could also access Virgin Media's broadband services without having to get any landline installation.
Other than that, Virgin Media customers will also have the opportunity to enjoy the various deals, popularly known as "bundles", on the company's multiple services. These bundles operate in a way such that they are typically cheaper in comparison to the broadband services offered by other providers. Moreover, Virgin Media has also partnered with the mobile phone operator, O2, in June 2021. This thereby means that customers may now access deals on services jointly provided by both brands. In short, a double win!
How Do Virgin Media's Broadband Deals and Bundles Differ?
Virgin Media's broadband deals are limited to fibre broadband-only deals that can be accessed with or without a phone line. On the other hand, the bundles offered by Virgin Media will include fibre broadband services coupled with numerous mobile and television deals. Notable examples of such add-on deals would consist of those provided by Sky Cinema and other premium channels. 
Things To Consider When Switching to Virgin Media Deals
Before you take the plunge on one of the Virgin Media deals, it is imperative to consider your needs. For instance, are you someone who simply cannot miss out on the latest Netflix series during your morning commute to work, or a person who generally prefers lag-free gaming? After all, it is always good to think about the specific broadband features you genuinely require before making any purchases. 
Meanwhile, it is also essential to bear in mind that Virgin Media's broadband services are not available across all geographical regions. Hence, all customers are strongly advised to conduct in-depth research on whether Virgin Media is available at your location, specifically on top of the different broadband speeds on offer. Furthermore, internet speeds may also differ based on the customer's location and the time of day in which they utilise their broadband. For instance, if a customer regularly connects to the internet during peak hours, it would be highly advisable for them to opt for a Virgin Media deal that enables faster upload and download speeds than the customers typically require. To assist you with selecting the best-suited deal (or bundle), Virgin Media's website has a feature in which customers can enter their respective postcodes into an online comparison tool. This is followed by a filtering tool that customers can employ to discover suitable deals that Virgin Media offers within their geographical region.
Last but not least, similar to every other broadband deal, the typical best practice for every customer is to read through the details of your Virgin Media deal thoroughly and reach out to Virgin Media's customer services if you have any questions left unanswered. All in all, this is to ensure that you are well-informed of the restrictions and limitations associated with Virgin Media's broadband services and the specific bundle you are looking to purchase.
How Could Customers Switch Over to Virgin Media Deals?
Once customers have determined the appropriate Virgin Media deal to cater for their broadband needs, they will need to contact Virgin Media as well as their current broadband provider to inform both parties of their intention to switch. The key reason for this is that Virgin Media actually possess its in-house fibre-optic broadband cable network as opposed to a shared one.
Your current provider will let you know when your contract has been officially cancelled, alongside any cancellation fees that may apply. Virgin Media will inform you about your new contract details and its start date. New customers of Virgin Media are usually required to commit to at least 18 months, whereby should one choose to cancel their contract within this timespan, the company might charge a cancellation fee. Nonetheless, it is essential to bear in mind that all customers will be granted a two-week cooling-off period in which anyone would be able to change their mind about switching over to Virgin Media deals without incurring any penalties.
Upon confirmation and signing your contract, Virgin Media would typically charge a £35 fee to set up the customers' broadband should it involve providing your household with an internet connection (as the company will need to lay cables in their houses). This installation fee will not be included in the customer's monthly bill. Meanwhile, your broadband set-up will be free-of-charge if one were to select any of Virgin Media's bundles. Moving forward, the switching process usually takes approximately a fortnight to complete, while the process of installing the appropriate broadband equipment ought to take between 30 minutes and two hours only.
---
You may be interested in: 5 Different Types of Cooking Oil You Can Use