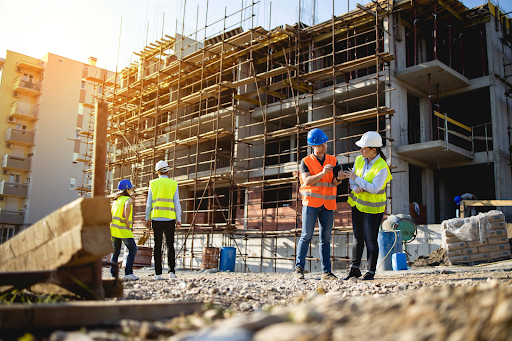 When running a business or a huge organization, business owners pay attention to not just one but many aspects; one such aspect is maintaining workplace safety for employees. 
In a perfect world, workplaces would be accidents free. Sadly, no such reality exists. No matter what you do, accidents always find a way. Hence, it's important for both employees and employers to be fully aware of how to respond, handle and refrain from injuries and accidents. 
Employees should know their rights to demand compensation and insurance, whereas employers should be able to maintain a safer place to work without investing too much. 
OSHA- Occupational Safety and Health Administration aims to provide education, guidance, and training to managers, employers, and employers through online learning. The 10 Hour and 30 Hour training course covers every aspect, from employee safety rules to occupational hazards safety measures and injuries prevention.
The Rising Count Of Fatalities and Injuries 
According to the University of Regina of Canada, in 2018, around 1,027 workers died of work-related causes. The report stated an increase of 76% in 2017. 
Moreover, in the United States, The Bureau of labor statistics revealed a total of 5,190 fatal work injuries in 2021. 
Source: U.S Bureau of Labor Statistics 
On account of such fatalities and accidents, companies are bound to pay penalties and insurance to each employee. The Bureau of Labor's representative visits the organizations and holds them accountable. They are bound to pay huge compensation, whereas, upon any disapproval, such companies are charged with civil penalties or even criminal penalties. 
This could lead to the termination of their business licenses and the completely shutting down of their operations. Hence, to keep your business running smoothly and to work efficiently with complete Safety regulations and standards get enrolled to OSHA 30 Hour construction training session. 
OSHA 30 Online Training Course 
OSHA virtual training comes with two courses – 10 Hour and 30 Hour training sessions. Maintaining compliance with safety regulations, the lesson topics are designed for busy individuals who want to learn on the go. 
The E-learning training provides workers with basic to advanced safety and health hazard guidance while educating them to perform efficiently but with complete safety. Upon completion of the course, each individual receives a certification and a completion card. 
OSHA training certified individuals can avail of some high-paying jobs and are more credited for their knowledge and command. The same goes for businesses that comply with safety measures and are fully aware of occupational hazards are regarded highly in the US.
What You Will Learn In OSHA 30 Hour Training 
OSHA helps you understand its mission, standards, and jurisdictions in accordance with US labor law. You learn about the standards of accident prevention and ways to build a safety culture. 
It lets you have a deep understanding of workplace hazards associated with your desired industry. Showing proper demonstrations and listing down accurate causes makes an individual aware and prepared to avoid and handle troubles coming their way and how to respond to injuries, accidents, and fatalities. 
Helping candidates analyze various types of (PPE) personal protective equipment, OSHA gives the training to guide the use and application of different safety tools. 
One can learn about hazard control measures for material handling, fall protection, confined spaces, scaffolds, and excavations. The assignments and assessments are industry-specific. In this way, every individual takes an in-depth understanding of their job. 
OSHA 30 Hour Training Course Features 
OSHA training is bundled with amazing and incredibly convenient features. You don't have to follow the traditional methods to be OSHA certified. The course is highly flexible and easy to understand. 
OSHA training comes with a cost-effective package. With minimal investment, you enhance your credibility and become in demand, no matter which industry you belong to. 
The 10 Hour training covers a basic overview of the course content. It guides about the safety measures and educates individuals about their rights. However, the 30 Hour training comes with thorough preparation tips. The study strategies are designed to be flexible for working professionals.
You can get in touch with your instructor at any time of the day. If you feel troubled understanding any topic or lesson, you can get a personal session to help clarify your confusion. They have highly experienced trainers with comprehensive knowledge and skills. OSHA trains thousands of individuals every year and welcomes only the most credible trainers on board. 
You get rich content to practice and learn through valuable study materials. There are free guides and note-taking lesson videos saved for you to watch whenever you get time. It helps individuals to do better time management. Prepare by attempting practice exercises and appear in mock assessments to evaluate your understanding. 
There is no restriction or time sensitivity of the course. You can complete it within four days to as long as 5 months, depending upon your schedules. The gallery full of videos and training formats is available for free download to help you know about your learning outcomes. You can even find frequently asked questions (FAQs) to get the details about any area of confusion. 
The OSHA.gov regulates OSHA Online courses to make sure that the certification complies with the necessary OSHA-Standards and Regulations. Employees get complete knowledge about the legalities and hazard prevention measures. 
For your clarity, the course is designed in a way where every individual can meet and keep track of the training objectives of each module. In this way, they successfully complete the Final exams.  
Each candidate must score at least 70% to pass the OSHA 30 training. You get a maximum of three chances to reappear in the examination. If you fail, you get locked out of the course. You will have to re-subscribe, attend all the sessions, and then reappear in the examination. 
Upon completing the program, employees receive a completion card that the U.S. Department of Labor issues. Candidates are asked to complete the survey at the end of their training in order to receive the card. 
Once you get enrolled, you unlock a gallery full of training resources. From technical requirements to reports and statistics, candidates can go through a practical demonstration of hazards and learn about ways to fight problems and overcome such situations. 
Easy To Follow Training Format
OSHA provides various modes to acquire information. You can get ebooks and guides or watch video sessions. With mobile-compatible course structure, digital content, and picture supported guidelines, the topics and lessons are easy to understand. Moreover, the course is available in more than one language. You can get it in English, Vietnamese, Chinese and even Spanish. It makes it more accessible. 
Wrap Up 
OSHA training is one complete certification program that is not limited to one or two industries. It is neither restricted to a few areas of work rather gives a comprehensive understanding to employees and employers. It's imperative in most organizations in the U.S. Offering complete transparency to candidates, OSHA has designed a simple yet practically efficient course line. You can even learn about its wonders by checking out the testimonials of all the trainees.
---
Interesting Related Article: "How To Comply With OSHA Regulations: Safety Tips For Your Business"