A resume is more than just a list of professional skills. It forms the first and sometimes final judgment of a job applicant. The task of the resume is not just to get feedback, but to get a job. We will tell you how to make an effective resume.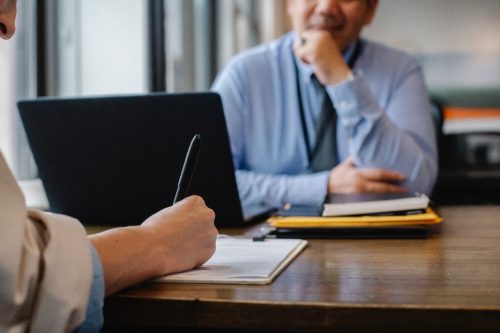 Step 1: Study all the details
There is an opinion that it is not necessary to write a resume to get a job. Instead of it, you can send, for example, a portfolio or a product made for a particular company (an article, a logo, etc.).
But such maneuvers rarely work, and usually in very creative offices. Most companies follow the traditional recruiting approach: resume + interview. So it's important to know how HR managers perceive resumes and what they and employers look at first. If you're not good at it or just don't want to do it all yourself, you can use the Executive Summary Template to save yourself time and see what a good summary should look like.
Five golden rules:
If your work experience, education, and skills are hard to find on your resume, you might as well just hand over a blank sheet.
If you don't make it clear how useful you are to the company, you're doomed to fail.
If your resume can't be cursorily reviewed, it won't be looked at at all.
If you plan to make it to an interview, you'll have to go through HR first.
If the contact information is wrong, everything else is irrelevant.
Step 2: Write
Do you hate writing resumes? It's understandable. And it seems that no matter how hard you try, you still can't express the essence – your resume will go unanswered, and you won't get a job. These fears can be overcome.
Remember:
A resume should not reveal every facet of your unique personality, and your self-esteem should not depend on whether or not you have a job at the moment.
You shouldn't have to worry about every turn of phrase. If an employer sees you as a professional, it won't matter if your resume is written in the first or third person.
It is important to clearly distinguish between professional and personal qualities. Only write what is important for the job. It is great if you are communicative, but, say, for a programmer, it does not play a special role.
Get over your fears and decide where to write your resume. Its effectiveness doesn't depend on the frames and monograms on the letterhead – you don't need to look for fancy templates and select fonts. A quick and easy way to create an easy-to-read resume is Google Docs.
You'll find templates for resumes and cover letters (in the same style). As you work, you won't have to worry about saving – Google takes care of that. You can print or email your document in DOCX or PDF format. The latter is preferable. Also, your resume will be stored in the cloud, which means it will always be at your fingertips.
Step 3: Edit it
Web writers have a rule: write a text, reread and remove everything unnecessary, then put it aside for a few hours, or better for days, and edit again. It's the same with resumes. Don't send it right after you've written it. Reread and analyze the resume for the following flaws.
Spelling and punctuation errors. Not sure of your literacy? You need to have the document checked by someone who speaks English well.
Length of more than one or two pages. Essays of three or four pages almost no one reads.
Lack of subheadings, highlighting important points, lists, and so on. Unformatted text is difficult and boring to read.
The presence of insider information.
Lies. You can easily be disclosed, and then you do not get the job.
Step 4: Send
Find out what form of communication is preferred by the company you are interested in. If they still work with regular mail, then print out a cover letter and resume on good paper. Choose a conspicuous but not flashy-colored envelope. Fill it out by hand.
When sending a resume by e-mail, some advice is as follows.
Keep your e-mail address simple in a business-like way: first name and last name or last name and initials.
Be sure to include a subject line. For example "CV: sales manager" or "CV: designer".
Put an accompanying text in the body of the letter ("I am so-and-so… writing to you because… CV is enclosed"), and attach your CV to the letter.
Don't forget to include contacts (in addition to email) where you can be reached.
These are general guidelines. When posting a job, the employer may have specific requirements. For example, attach a photo or attach a file not exceeding 250 KB. Please do so.
---
Interesting Related Article: "Employment managers often overlook situational influences on performance"