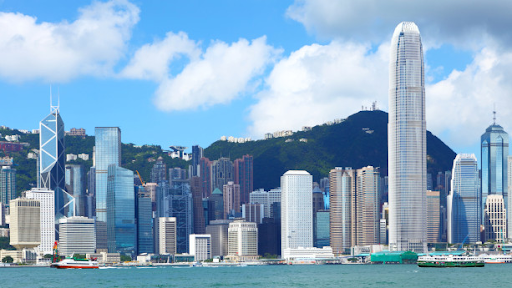 It is a powerhouse that may be used as a shooting cannon for firms that desire to take off in Asia and the rest of the world. If you're looking for a worldwide financial center with a pro-business government, you've found it in Hong Kong. In the recent World Bank's ease of doing business index, Hong Kong soared to the third spot.
Hong Kong may now serve as a starting pad for your ventures. This dynamic center may only be used if your company has been legally incorporated in Hong Kong. If you want to know how  make a company registration in HK, then this article is for you.
The advantages of registering a Hong Kong business
If you want to know how to register a Hong Kong company, you must first comprehend the main advantages. Here are just a few examples:
Together with Singapore, Hong Kong has been known as the world's most free jurisdiction. As a result, forming a company in Hong Kong is straightforward, quick, affordable, and easy.
From anywhere in the world, you may operate your Hong Kong-based firm. Your firm will be able to run smoothly on a daily basis thanks to the help of an agency. If you hire professionals to operate the firm, it will expand even more quickly and become the worldwide corporation of your dreams.
Having a ready market for one's goods is one of the most important objectives of any company. So, how do you feel about a market of 1.3 billion people? All of these things may be found in Hong Kong. It's the greatest method to get into China's 1.3 billion-person market. That's not all, however. More than 30 countries that have signed bilateral trade agreements with Hong Kong preferentially treat Hong Kong businesses after completing business registration in Hong Kong.
However, despite its status as a Special Administrative Region of the People's Republic of China, Hong Kong retains considerable independence, including the ability to administer its own government. An unusual economic strategy has been established on the island, since there is no land suitable for farming or mineral development. The government does all it can to make sure your company flourishes when it is registered in Hong Kong, from streamlining the tax system to providing business incubator programs.
We could go on and on, but these are just a few of the advantages of registering a Hong Kong business. How to form a private limited liability business is now explained.
What documentation is required to form a corporation in Hong Kong?
To begin establishing a Hong Kong-based firm, you will need to gather and submit a number of papers to the registrar. These are the files:
Your company's Articles of Incorporation. A company's operating rules are laid down in these papers. They demonstrate, for example, how certain responsibilities, such as keeping financial records and appointing company directors, would be carried out.

The following information must be included in a properly completed business registration form.
Your company's name.

The official location of the firm.

What the firm does, in a nutshell.

Details about the firm's directors, stockholders, and the resident company secretary.

The passports and evidence of residency of your company's directors and shareholders should be provided if they are non-residents.

You must supply copies of local directors' and shareholders' identification cards.

You must supply a copy of the parent company's company registration if you have corporate shareholders.

Directors' responsibilities and obligations.

The first investment.
You must provide an English translation of any materials submitted in a language other than English.
Law firm Fintech Consulting can assist with Hong Kong business formation. Take the next step in your company by requesting a quotation today.
---
Interesting Related Article: "Company Incorporation in Hong Kong: What Foreigners Need to Know"