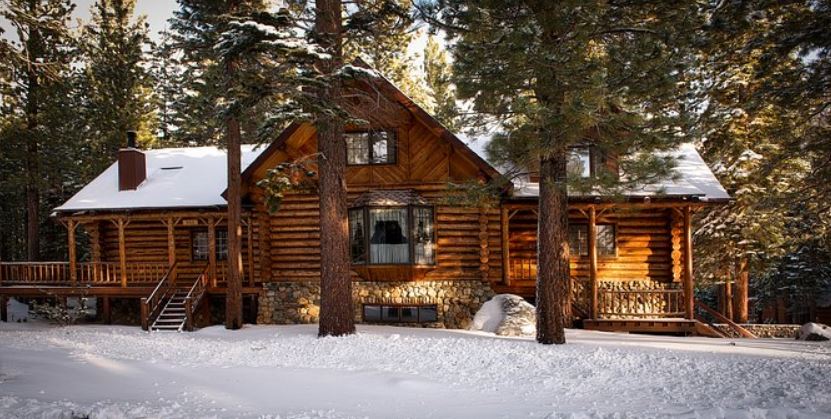 Winter can be one of the most devastating times of the year, especially when preventive measures are not considered. Winterizing your rental property is paramount in ensuring your tenants get a comfortable stay. Whether you like it or not, winter is coming, and it doesn't care what state your property is in. Therefore, it is important to ensure you take proactive measures earlier on before the coming winter season to ensure it does not catch you off guard. 
As a property owner, saving the energy bill and keeping your tenants comfortable in this winter season should be your priority. 
Inspect And Repair Broken Windows And Doors
Your windows and doors play a huge role in your property. It is important to make sure they are in good condition to withstand the sheer force of nature that winter brings with them. Ensure there are no openings that might lead to heat loss during the winter. We advise using weatherstripping in your home to seal the openings on your windows and doors.
Winter winds and storms are unpredictable, and having storm doors and windows will work better to shield your property, giving your openings firm support.
Check the Roof
As we continue to ensure all our external parts of the property are working well, check the condition of your roof. The roof should not be weak or contain openings that may be risky to the rains in the winter period. 
Ensure the gutters and the downspout are clear of any blockages that may lead to ice dams that may risk your roof's health. If possible, seek professional help to ensure that all dirt and debris is taken care of to prevent any leaks from storms.
It is also important to prune any branches overlooking the roof to avoid the danger of them falling on the roof during a windstorm.
Insulate Your Pipes and Water Taps
Before we complete our exterior part of the property, make sure you inspect and insulate all the water pipes on the outer part of the wall. This will prevent the pipes from bursting due to freezing, leading to a lack of water supply.  
We advise you to incorporate insulating foam around the pipes to ensure they remain warm and functional. You should use insulated outdoor faucet covers on the taps outside to prevent them from freezing.
Inspect Your Fireplace and Collect Enough Wood
An operational fireplace or woodstove will come in handy to save on the electric bill due to heating. Also, ensure you have enough wood in stock to last you the grueling winter period.
Since heat is the most used amenity during the winter, having enough wood to heat the property will be a lifesaver as well as pocket-friendly.
Make sure you clean your chimneys and fix them if there are any signs of cracks. This will help your fireplace to operate when required optimally.
Double Check Smoke Detectors and Fire Alarm
Since the fireplace will be operational most of the winter, ensuring your smoke detectors and fire alarms are up and running is paramount.
For safety reasons, fix all broken detectors and install alarms where possible to make sure your property is safe even during a fire outbreak during the winter.
Install Smart Thermostats
While going old school with a fireplace or wood furnace can be exciting, they may not be practical in many properties, especially in the city. As a property owner, installing programmable thermostats is important to get the property warmer for the winter. 
These smart gadgets are very convenient as they can be operated on a smartphone, making them a must-have for tenants who work away during the day.
Prepare for Snow Removal
The most annoying part of the winter season is the overwhelming snow around your property and in the driveway. 
This inconvenience will require you to plan and carve out time each day, either personally or by getting someone to remove the snow from your property. If you choose to handle this yourself, make sure you have shopped for the necessary tools to achieve superb results.
Even though the winter season is inevitable, you do not have to be the one taking all the precautions for your property. You need professional property management help that will give you peace of mind for the well-being of your tenants.
---
You may be interested in: The Rise of Modern Home Security Systems