AbbVie is an American multinational research-based biopharmaceutical company, headquartered in North Chicago, Illinois.
The company develops and markets a range of advanced therapies that treat a number of diseases.
Its key products focus on treating chronic autoimmune diseases, including, psoriasis, rheumatoidarthritis and Crohn's disease; low testosterone; HIV; endometriosis; thyroid disease; Parkinson's disease; in addition to complications associated with chronic kidney disease and cystic fibrosis, among other health conditions.
AbbVie's flagship product is HUMIRA – a biologic therapy administered as a subcutaneous injection – which is used to treat autoimmune diseases in the North America and the European Union.
Other products include: Synthroid (for the treatment of hypothyroidism), AndroGel (testosterone replacement therapy), Creon (for exocrine pancreatic insufficiency), Kaletra (a prescription anti HIV-1 medicine), Norvir (a protease inhibitor for the treatment of HIV-1 infection).
AbbVie became an independent company in 2013 as a result of the distribution by Abbott Laboratories (Abbott) of 100 percent of the outstanding common stock of AbbVie to Abbott's shareholders.
The company is publicly listed on the New York Stock Exchange (NYSE) under the stock ticker symbol 'ABBV'.
Overview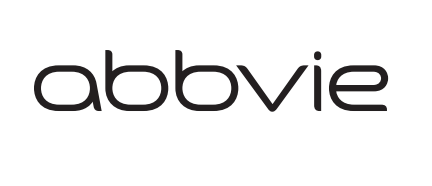 Chairman and CEO: Richard A. Gonzalez
CFO: William J. Chase
Industry: Pharmaceuticals
Type: Public
Listed on the New York Stock Exchange (NYSE)
S&P 500 Component
NYSE stock symbol: ABBV
Net sales: $19.960 billion USD (2014)
Net income: $1,774 million USD (2014)
Diluted earnings per share: $1.10 (2014)
Company head office: 1 North Waukegan Road North Chicago, IL 60064, USA
Employees: 26,000 (2014)
Website: http://www.abbvie.com/
---
AbbVie Financial Results, Years Ended December 31
Operating data (in $ millions)

2014

2013

Net sales
$19,960
$18,790
Cost of products sold
$4,426
$4,581
Selling, general and administrative expenses
$7,724
$5,352
Research and development
$3,297
$2,855
Total operating costs and expenses
$16,549
$13,126
Operating earnings
$3,411
$5,664
Net earnings
$1,774
$4,128
Balance sheet data (in $ millions)
Total assets
$27,547
$29,198
Long-term debt and lease obligations
$10,565
$14,292
Total stockholders' equity
$1,742
$4,492
Common share data (in $)
Basic earnings per share
$1.11
$2.28
Diluted earnings per share
$1.10
$2.56
Cash flow data (in $ millions)
Cash provided by operating activities
$3,549
$6,345
Cash (used in) provided by investing activities
$(926)
$879
Cash (used in) provided by financing activities
$(3,293)
$(3,442)
Cash and cash equivalents at beginning of fiscal year
$9,595
$5,901
Cash and cash equivalents at end of fiscal year
$8,348
$9,595
Source: "AbbVie Form 10-K 2014"

---