Cryptocurrency can be traded on over 500 different exchanges. Some are big, some are small, some are heavily controlled while others are decentralized. If you are interested in trading crypto, all these choices can be overwhelming.
The easiest way to narrow your options is to learn which exchanges are available where you live and compare some of the most popular and widely regarded ones. In many places, two of these options are Coinbase and Kraken.
The Coinbase and Kraken cryptocurrency exchanges are available throughout much of the US and in many other countries.  Both offer a range of features and benefits that many crypto traders enjoy. Which is best for you?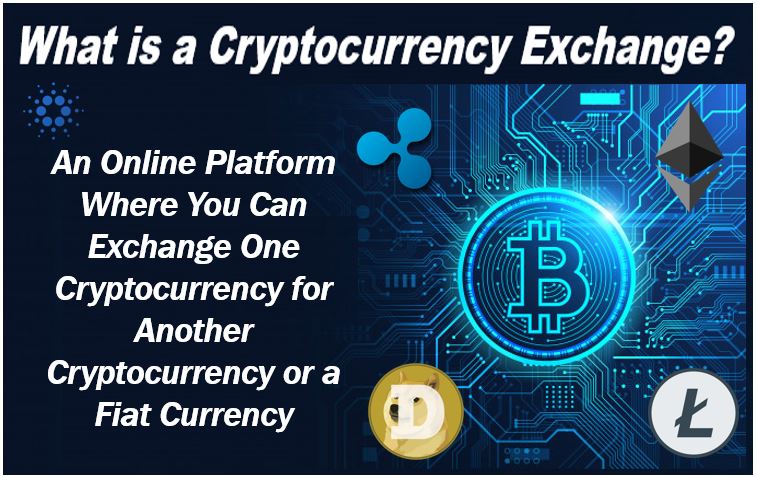 That is a question you'll have to answer on your own but to help lay out the case for each, here are five points to know about Coinbase versus Kraken.
1. Who is behind these exchanges?
Coinbase started in 2012 as a collaboration between an Airbnb engineer and current CEO, Brian Armstrong, and his co-founder, a trader from Goldman Sachs, Fred Ehrsam. The initial idea was to create a platform that would allow people to buy Bitcoin through bank transfers with fiat currency.
The company has grown so much that it is the first crypto exchange to go public. As of April 2021, you can buy shares of Coinbase Global, Inc. on the stock exchange under the symbol, COIN.
Kraken launched a year after Coinbase but the idea started two years prior. Founder Jesse Powell toured Mt. Gox, the most popular crypto exchange of the day in 2011 following a security breach. Worried about future breaches, Powell got to work creating a platform that could take over from Mt. Gox if the worst ever happened.
In 2014, the worst did happen and Mt. Gox was forced to close its doors. Kraken was there to capture some of the displaced business and the company has been going strong ever since. The company has even played a significant role in investigating Mt. Gox scandal and liquidating the company to pay its creditors.
2. Which is more popular?
Both of these platforms are very popular. Their popularity varies based on your location and what and how you like to trade.  We can look at some key numbers about both companies to compare popularity.
Coinbase boasts over 56 million verified users and availability in over 100 countries. The company employs more than 1,700 employees and hosts $223 billion in assets on the platform. Kraken is the second-largest crypto exchange in the US and the fourth-biggest by volume in the world. It has 6 million users and is available in around 175 countries.
Both platforms are popular and have become more so with the boom in crypto trading due to the COVID-19 pandemic. Especially in the US, where these two platforms are readily available in most places and easy to use (more on that below), these exchanges are considered the cream of the crop by many investors.
3. How is the user experience on each platform?
The short answer is that both platforms score high on user experience. Coinbase is good-looking, easy to use, and simple to navigate. The company also offers Coinbase pro which provides much more information and trading options for more experienced traders. Offering two levels of service means Coinbase can maximize the user experience for as many traders as possible.
Kraken is also easy to use and navigate but the layout is very simple and barebones, without all the slick frills of Coinbase. For traders who want a clean and uncluttered experience, Kraken is it. The platform also offers a mobile app, known as Kraken Pro, that is very well-regarded. It makes Kraken's user experience on-the-go that much better.
4. What are some of the distinguishing features?
One factor these two exchanges have in common is that they are both very secure. Security is a top priority for both and neither has gone through a major hacking scandal on its platform, although they each had minor issues that they quickly corrected and learned from.
Coinbase has the edge over Kraken on customer service. The customer service on Coinbase is good but, on Coinbase Pro, you'll find some of the best customer service in the industry. Kraken, on the other hand, gets pretty low scores in this area.
Kraken has the advantage in coin trading options, however. Both platforms offer 50+ coins but Kraken has more than double the trading pairs available. They also offer better margin trading and several other trading options that Coinbase, or even Coinbase Pro, do not.
If you dig around a bit, you can learn much more about the differences and similarities of these two platforms.  Cove Markets goes into greater detail in their breakdown of Coinbase vs. Kraken.
5. Which platform has lower fees?
Although it may seem that Coinbase has the edge in many of the categories above, there is one place where Kraken truly beats the competition: trading fees. The fees on Kraken are significantly lower than those of Coinbase which start at 0.50% with added fees on top of that for specific services. Coinbase Pro starts at a flat 0.05%, with a reduction in fees that shrinks more quickly for makers than takers and as trading volume increases.
Kraken has the same general format as Coinbase Pro with maker and taker fees and a sliding scale where fees decrease with increased trading volume. The big difference is that the taker fees on Kraken start at 0.26% and the maker fees start at 0.16%. Although the fees even out at the much larger volumes, for most traders, Kraken wins hands down.
Conclusion
When comparing Coinbase and Kraken the big takeaway should be that they are both great platforms for trading cryptocurrencies. Coinbase beats Kraken, at least slightly, in many categories but you will pay for these differences in higher fees. No matter which of these exchanges you choose, you should find a good overall experience.
---
Interesting related article: "What is a Crypto Wallet?"