Cryptomining is a long and arduous process that involves zillions of cryptographic calculations. Miners use hardware and software that do these calculations for profit. This has grown into a massive industry, globally. As cryptomining has developed and brought more profit to miners, more cryptojacking attempts, such as "Web Cobra" and other attacks, have emerged.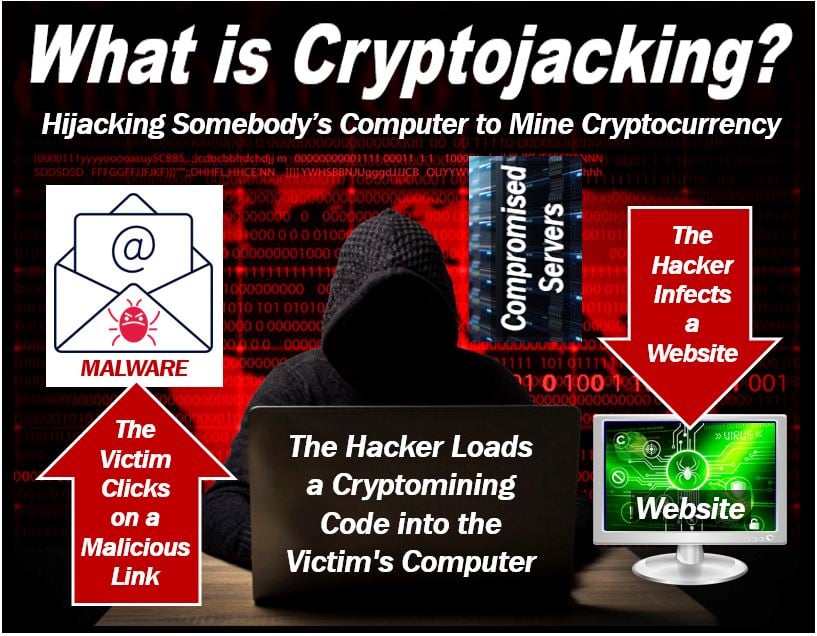 Let's take a closer look!
Negative Impact of Cryptojacking
Types of Cryptojacking Malware
How to Detect a Cryptojacking Attack
What is Cryptojacking?
Cryptojacking is a technique that allows hackers to illegally hijack a user's computing power to mine cryptos, such as Monero and Ethereum. It enables the hackers to make a profit and transfer funds to themselves.
Negative Impact of Cryptojacking
Cryptojacking doesn't cause as much damage as most security breaches and cyber attacks do. However, it's still a severe violation of security. This widespread problem has a negative impact on different businesses, irrespective of size, such as:
More energy consumption and electric bill spikes;
A reduction in the lifespan of and overall performance of computers;
An increase in the burden on IT representatives; and
Concerns for the safety of the brand.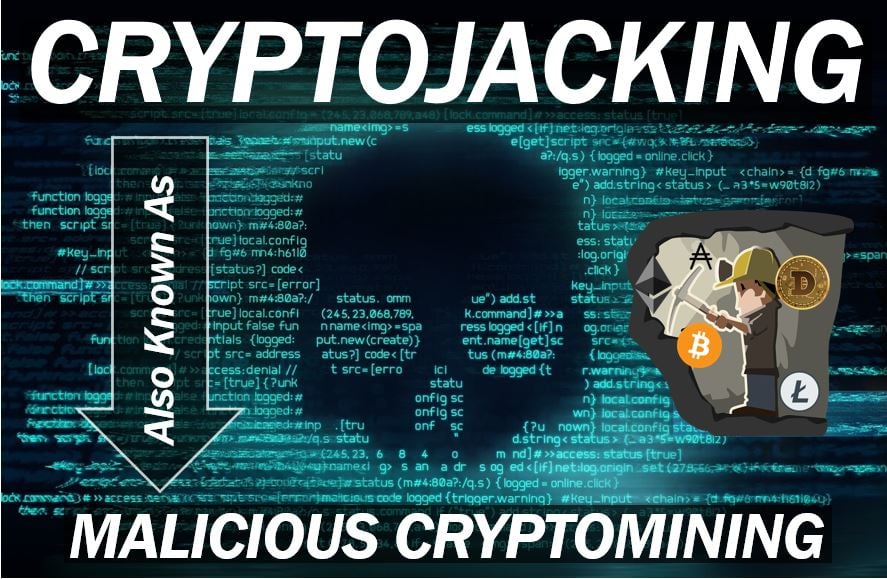 Types of Cryptojacking Malware
Browser-based Mining
This happens when someone enters a website that has a cryptomining javascript, such as CoinImp, Coinhive, etc. If the person remains on that website, this script uses his/her machine resources to solve computations and mine for cryptocurrencies on the browser. A typical example is Coinhive, an in-browser miner that uses JavaScript, which hackers can easily use to mine XMR.
Local Device Infection
It's possible to infect a device with malware by just visiting a website, and this is usually more serious. This might be because the website visitor initiates a compromised download that installs and uses malware, e.g. WebCobra, to run the cryptojacking script. In other cases, it happens by visiting the website when it's already compromised. All of this happens in the background without the user's input.
Compromised and Infected Servers
Here, these hackers are searching for authentication flaws or hardware that is poorly protected or has poor passwords. Once it is infected, it starts to mine and if it is left to continue for a long while, hackers can make a solid profit from it. Moreover, these infections can come from misconfigured network settings.
How to Detect a Cryptojacking Attack
Irrespective of the type of cryptojacking malware that you experience, the signs to look out for are always similar:
Increased use of power,
CPU failure or overheating,
Slow or sluggish performance from the computer, and
A constantly drained laptop battery.
How to Protect Yourself
Check whether your antivirus is updated and has a "stop cryptojacking" option.
Make sure that your browser extensions are equipped to block mining, such as with MinerBlock.
Block pages with cryptojacking scripts once you discover them and install an ad-blocker.
Use only reliable exchange platforms when purchasing a cryptocurrency, e.g. XMR to BTC converter.
Detect excessive use of resources by implementing system monitoring.
Final Verdict
The fact that unauthorized cryptomining is ongoing means that your computer's defenses and cybersecurity should be a priority. Hackers can mine crypto using your equipment without your knowledge, which of course will cause a lot of trouble. We hope the tips in this article will help you prevent cryptojacking attempts.
---
Interesting related article: "What is Cryptocurrency Mining?"