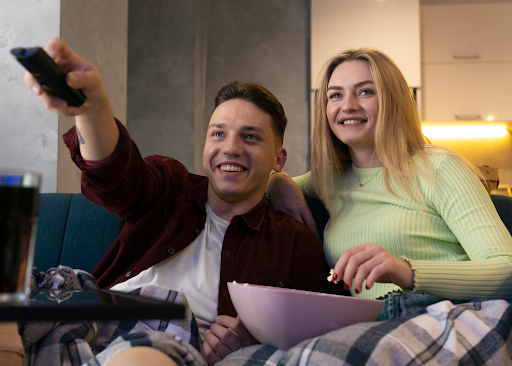 Want to learn French differently? Consider using music to learn French. Music is a fantastic, fun way to learn French and can sharpen your language acquisition. Many famous singers and musicians have talked about learning French through music and TV. You can also learn French through music and TV shows.
Music has many benefits to studying French, including its ability to help with vocabulary retention. Songs are a natural way for our brains to remember knowledge. Ever wonder why you can't forget that radio jingle or television commercial? Songs can be a great way to learn a new language because of their memory properties.
You gain access to French culture by learning French through music. It's a fantastic way to pick up new terms and discover cultural quirks and expressions for different situations! Additionally, it's a great way to learn French with music and the many dialects and pronunciations spoken throughout France, which will come in handy when you visit the country.
Here is a selection of our popular tunes that will facilitate your musical study of French.
These melodies will also help you to learn a language through music
Inspired by BB Brunes
Learning new words is easy because the lyrics to a French rock song can sing the whole time! Additionally, the course is incredibly memorable; You'll find yourself singing along!
Stromae's Papaoutai Stromae is a well-known musician who has performed worldwide. You have undoubtedly heard some of his songs on TikTok or out and about. Due to Stromae's distinctive writing style, he uses various idioms and slang to convey his ideas. 
Edith Piaf's La Vine Rose
One of the most famous and authentic French singers is Edith Piaf. Although the lyrics can sometimes be complicated, knowing the song will earn you points.
La Tribo de Dana of Manau
La tribu de Dana, a hip-hop song that has become one of the most famous French songs of all time, depicts a conflict between the Dana tribe and Celtic soldiers. A warrior survivor, who rules the tribe, narrates the story. This album, which has sold over a million copies, is a great way to learn the French language and culture.
"Champs Elysees" by Joe Dyson
Champs Elysées by Joe Dassin is the most stereotypically French song on this list. Although it may sound a bit cliché, this song's popularity and catchy rhythm make it an excellent choice for French language learners.
Have you ever used music to help you learn French?
There are many well-known musicians from French-speaking nations. It doesn't matter if you know everyone or no one; Both situations are acceptable. Now you can listen to some famous French singers on this playlist compiled by Langupi if you like.
You can listen to a wide range of popular French songs in this playlist, including hip-hop, pop, and timeless hits. Learning new words and phrases in French is made more accessible by listening to music in the language. You will also have the option to click on any song lyrics in the music videos with Lingopi music, and you will instantly learn their grammar and meaning.
Strome is one of the most loved musical acts in France.
Song artist Stromae?
His real name is Paul Van Haver, although he is known as "Strome." Singer, rapper, songwriter, and producer Stromae hails from Belgium. His eccentric style and distinctive haircut make him instantly recognizable. Consider watching some of his music videos.
Both the hip-hop and electronic music genres have seen success with Stromae.
His 2009 dance single "Always On Dance" debuted at the top of the charts domestically and internationally. "Papaoutai" and "Formidable" are his other most famous songs.
Stromae served as a cultural representative of the French-speaking nations in various capacities. French-language songs rarely gain such great recognition overseas, but Stromae has undoubtedly made his mark.
Why should I learn French through Stromi's songs?
No subject is off-limits in Stromae's lyrics, which is one of the reasons they are so beloved and popular. He certainly has no qualms about singing about complex issues.
For example, the upbeat lyrics of his number one hit "Always On Dance" belie the songs about life's hardships (such as divorce, famine, and bankruptcy) and how cultural conventions force us to conform. We do, which makes us sad and depressed. The stress can be reduced by dancing and listening to music.
In the music video, Strome partially dressed as a woman for her song "Tous Les Mêmes," which explores common misconceptions women have about men.
Another uplifting song by Strome, "Papautai," describes the heartbreaking truth of growing up without a father. Strome's father died as a result of the genocide in Rwanda. Strome begs his mother to tell him where his father is at the song's beginning.
The upbeat beat of this song will convince you that it's about a happy topic, even if you don't understand a word of French. Stromae's words can seriously play with our emotions.
How many artists can do that nowadays? Hardly any. Because of this, people tend to overestimate Stromae.
How can music be used to learn French?
Before we get into the lyrics, let's talk about how you can use music to help you learn French. Listening to a song is undoubtedly the first task. You can repeat it two or three times to familiarize yourself with the words and sounds you sang before. It's okay if you have trouble understanding several terms.
The next step is to check the French lyrics of the song. Note any unfamiliar words as you read the verses. You can research their meanings later. Play the music while rereading the poems when you have read them all. Are the lyrics easier to understand now? You can.
The fun part of the process is singing along to the lyrics at the end. Singing helps us remember the words because it is ingrained in our brains. Especially monumental (like Stromae's). Try to follow the comments of the singers. Mind your pronunciation. Conversational phrases are helpful, which is beneficial because they form an essential part of the French language.
Learn French through film and TV:
Decide which:
To make learning French as entertaining as possible, we offer a wide selection of French comedies, plays, cartoons, and more.
Observe and click:
Get the translation of a word instantly by clicking on it. Learn words in context while hearing them spoken in real-time. Learning French has always been challenging. Play and use your skills.
---
Interesting Related Article: "What Are the Most Popular European Languages?"