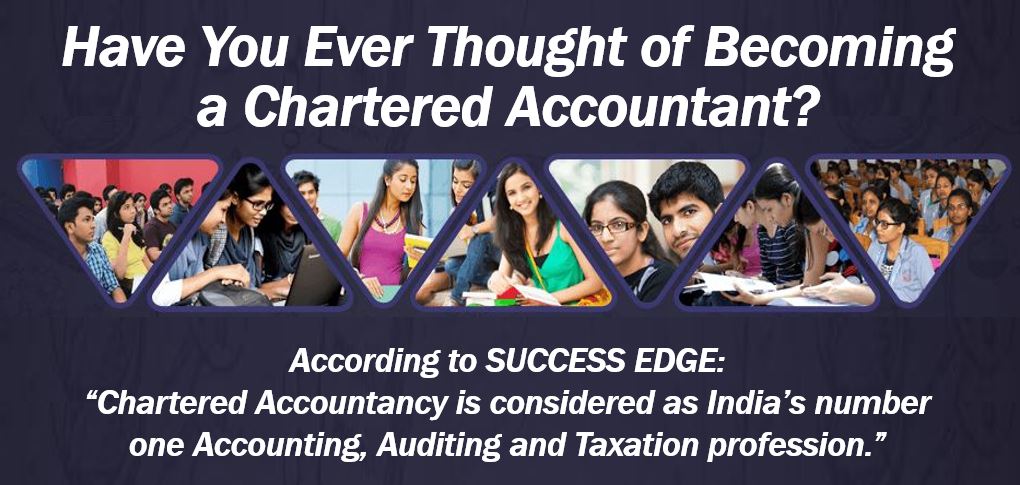 Chartered accountancy (CA) is a popular and prestigious branch of accountancy. One of the most significant features of CA is its vast and diverse application. There are tremendous growth opportunities for an account literate professional in business, startups, banks, insurance companies, the public sector, etc.
Chartered accountantancy courses focus on strengthening the requirements of a successful business. In India, chartered accountancy is considered as the country's number one Auditing, Accounting, and Taxation profession. CA coaching in Bangalore (Know More) assists in creating world class chartered accountants.
Chartered Accountancy can boost your career prospects
Individuals who attend a chartered accountancy course and graduate have a wide range of interesting and lucrative career prospects in both the domestic and international markets.
GST (Goods and Services Tax) has further boosted job prospects. Accountancy in today's world has evolved significantly. Earlier, it was the only field available for aspirants in the commerce stream. With ever changing technology and new improvisations many more opportunities have become available today for job seekers.
Company Secretary
You can study today to become, for example, a Company Secretary (CS), who makes sure that a company operates according to the law and is also managed properly. Since the beginning of this century, the role and importance of company secretaries have expanded considerably. Corporate aspirants can benefit from CS coaching in Bangalore to boost their careers.
One of the wonderful features of the stream is that it's not subject biased. Students from any stream can take up this course and break into the world of finance. To help students learn some of the techniques of marketing and finance there are learning modules, video lectures, and virtual labs. With the help of today's state-of-the-art technology, students can enjoy all the benefits of a world class education.
Real world experience
On-project and company internships are provided so that students may gain much sought-after hands on experience and practical knowledge. Well paid positions are only attainable if you have practical knowledge and working experience. Course teachers are all experts in their field. Like all good teachers should, they are continually reading up on any changes and updates in business and taxation policy, which they can then pass on to their students.
To teach the planning, organizing, and implementation of business rules, a CMA course is a must. CMA coaching classes in Bangalore take care of the business skills that you need to run your start up or to take your established business to new heights. There are hard and soft copies of study materials. Students also benefit from virtual classroom sessions and self-assessment quizzes.
Course-participants are closely monitored throughout the course. If necessary, they may have to receive additional tuition from their teacher. There are also discussion rounds during which students can test how much they know, and also learn new information. Weekend and evening classes are ideal for students who need to continue working while they study.
Video – What is Accounting?
This Market Business News video explains what accounting is using simple examples.