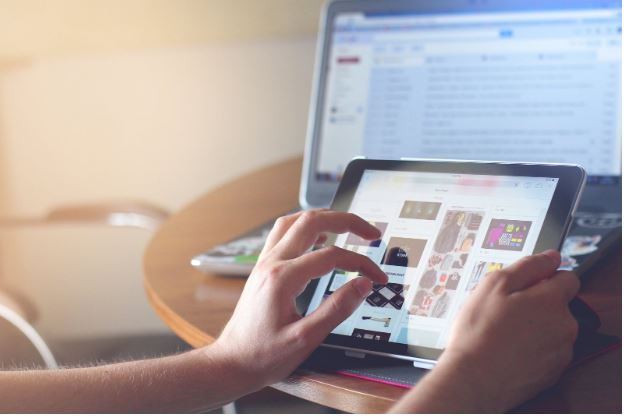 Magnific Media GmbH has 15 years of experience in eCommerce and SEO. Content sustainability is very important to Magnific Media. Maintaining a comfortable atmosphere for Internet users is a crucial issue. The company focuses on increasing the visibility of your online store. This is achieved through the careful development and ongoing maintenance of the website. Customers can also be contacted via live broadcast – Magnific Media can better understand what customers want. If you want to improve your Google rankings, Magnific Media's SEO structure is a great solution.
B2B – always worth the service
What keywords should I choose for my content? Why is the customer journey on my website not running fast enough? B2B SEO deals with these topics. Those who don't use this service are likely developing their content in a way that goes beyond their target audience. In consultation with you, Magnific Media develops content that is tailored to your customers and business partners. The same applies to your products and services.
B2B is developed on the basis of SEO. Success comes with time – one day is not enough, which is why the word patience has a special meaning for Magnific Media. Accessibility also plays an important role. Clients are quick to leave their online consulting agencies if customer service is not readily available.
The longer your customers stay on your site, the better. In this regard, Magnific Media has strategies in place to increase the likelihood that customers will actually make a purchase. Regardless, B2B SEO is a cost-effective way to acquire new customers and retain them for the long term. Magnific Media's optimization measures do not run through Google Ads, but come from SEO strategies.
Magnific Media is responsible for IT support
In this regard, many online retailers need help. Some people don't know how to code, and others have trouble choosing the right server. Link structure within a website, Google rankings, and ensuring a secure internet connection are complementary and interrelated topics. Magnific Media has put together some tips on this topic on its website.
Web designs are easy to create with Magneto software as it is specially designed for internet retailers. Capable ad agency Magnific Media has had positive experiences with Magneto. In this way, programming and configurations of complex network systems can be implemented for numerous online shops. This is also due to the multistore functionality of the program. The most important marketplaces such as Amazon or eBay can be connected to Magneto. However, Magneto developers must have extensive knowledge of CSS.
Affiliate Marketing with Magnific Media
Should I Do Affiliate Marketing Through Social Media? Or can I put affiliate links in blog posts? The first variant is perfect for companies that already have a large following. However, if you know how to find content authors, you can try blogging. The same applies if there are good writers among the members of the team.
Companies that find affiliates themselves can entice advertisers with particularly high commissions, such as 51% or 34% on each product sold. Hence, people are willing to invest a lot of time and effort into their marketing strategies. A low 10% commission rate isn't possible when you're just starting to grow sales through affiliate marketing. It's only worth it for an affiliate giant like Amazon.
Magnific Media is your go-to source for SEO-based content – you still have access to your website. You should always seek expert advice before your SEO strategy goes in the wrong direction.
---
You may be interested in: Top 4 Best B2B Marketing Strategies To Try This Year