The novel coronavirus changed the way the world does business. Within just a few months it's made the Internet increasingly necessary for just about everyone, as it has become the safest means by which we can communicate and trade. Digital technology has allowed businesses and consumers a myriad of ways to survive.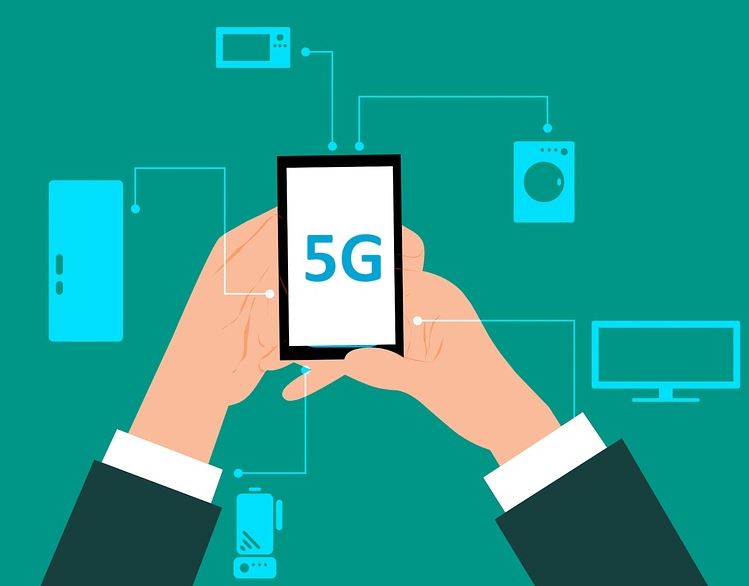 Smartphones & 5G
Countries around the world utilized digital technology to cope with the challenges the global pandemic introduced. Testing, contact tracing, isolating cases, and quarantining – sometimes on a massive scale – were all required. Smartphones and their tracking capabilities even made it possible for a few countries to keep restrictions to a minimum.
Despite the refuted conspiracy theories about 5G causing COVID-19, the new technology instead proved extremely useful against the pandemic, especially in China. It's helped patients consult remotely with doctors, and improved their ability to diagnosis and treat the disease.
In particular, the advancement of the 5G network and the proliferation of smartphones aided contact tracing and helped governments' emergency services from becoming overwhelmed. China especially utilized it to engage IoT devices, such as remote vehicles that brought food and medicine to hospitals.
Digital Communication
In addition to smartphones and 5G, Priori Data found that global downloads of video chat applications Skype, Zoom, and Houseparty doubled in March 2020, as the need for videoconferencing skyrocketed. International travel stopped and, in those places where people were confined to their homes, online communications became vital for industries.
Zoom blew up in the beginning days of the lockdown, but not just for businesses. With more active users, Skype is still relevant, though Zoom's specialization in online videoconferences made it a key tool for many businesses. It had many other applications too.
Teachers used it for lessons, and it enabled students to ask questions in a way reminiscent of live classrooms. Pastors and other religious leaders also used it as a means to conduct services online. Other non-profit organizations utilized it as well.
Meanwhile, families used video chat services to keep in touch with relatives, especially seniors living in nursing homes, many of which forbade in-person visits. People even used it to communicate with dying relatives in hospital, as a way to say goodbye when they couldn't be there in person.
Viral Entertainment
And then there were the streaming services. Netflix, Disney+, and Amazon Prime became even more popular as most people had less to do. Social media proliferated with requests for suggestions of new series to binge-watch.
Amidst these came the celebrity videos. Whether they wanted to keep the rest of us entertained, or wanted to remain relevant, celebrities worldwide produced an assortment of entertaining videos, while in self-induced quarantines or government-mandated lockdowns.
Instead of using YouTube, with its staid appeal for Millennials and Gen Y, celebrities, essential medical personnel, and others took to TikTok, whose platform made many go viral. Dance videos by nurses and propagated throughout the web, as did shorts from celebrities stuck in their homes.
While TikTok was around since 2016, its popularity burgeoned during the pandemic.
Everyday people made videos. Short clips appeared online of families dancing to familiar tunes or doing creative things to pass the time. Pet videos – especially of cats – doing tricks or in funny situations spread more quickly than previously throughout the digital world.
TikTok even made people stars overnight, such as comedian Sarah Cooper, whose TikTok shorts that mimicked US President Donald Trump got her near-immediate attention.
Businesses too saw the potential for marketing. Many businesses embraced video marketing as the best way to keep relevant and sought to make their own videos go viral. US beer brand Budweiser made a throwback commercial of its Whassup campaign from the 1990s in a staged Zoom-style video. Advertising firm Harmon Brothers produced a video promoting a free advertising campaign for small businesses, worth $100,000.
And there were many others.
Free video editing tools like FilmForth, released earlier this year and tailored for TikTok, helped e-shopping platforms. Using these types of tools, businesses quickly utilized video marketing to create viral videos with smartphones and other digital devices. It's a phenomenon that was already in the making, but the pandemic put it front and center, showing that quality video marketing is less about cost and more about content.
Digital Finance
The world of finance also changed, and digital payments increased significantly, with no contact home deliveries of goods increasing exponentially. Initially, cash transactions were thought to be a primary means by which COVID-19 spread. Though it's since been proven that coronavirus is primarily not spread through contact with contaminated items and surfaces, the initial fear helped usher in digital payment methods.
According to a Swiss-based financial services company, usage of financial applications increased 72 percent. James Green, deVere Group's Divisional Manager of Europe, stated: "The world has changed in the last few weeks. The measures we're now all taking to help fight back against coronavirus are affecting the way we interact, live, work, and take care of our finances."
And with the high rate of in-person transmission, digital payments will only increase.
Companies like eOriginal helped businesses accelerate major transactions, removing the need for in-person signatures. They developed a transaction management solution that includes electronic signatures that are legally valid. Their eSignature solutions secure the finalization of a variety of transactions through a paperless system.
Additionally, applications like eNote by eOriginal work as electronic promissory notes that can be used in mortgage transactions. Along with eOriginal's DocuSign Asset Vaulting, it helps reflect legal transfers in property ownership. These digitally signed eNotes ensure borrowers and lenders avoid delays, errors, additional costs, and security risks that occur with manual processing.
In a similar manner, eSign secures digital signatures allowing electronic documents to be authenticated, which works with e-mails, spreadsheets, pdfs, text files, and other document formats. This application essentially legally validates paperless documents.
E-commerce & the Future
Many companies rushed to move to online purchasing platforms. Not surprisingly, Shopify emerged as a platform for businesses both big and small, and an alternative to Amazon. Its share prices have increased exponentially since dipping in the March 2020 market crash, and share prices have achieved all-time highs during the pandemic.
While major retailers like Walmart, Amazon, Target, and others in the United States have seen profits soar, smaller businesses and restaurants there encourage curbside delivery to keep themselves in business and customers out of stores. Uber Eats and other food delivery services expanded, often using no-contact deliveries to assist local restaurants.
Survival for many smaller businesses now depends on e-commerce. Google noted the term "shop local" dramatically increased in searches during the lockdown, tripling in usage from last year.
In the United Kingdom and elsewhere, a "shop local" movement has emerged for those embracing e-commerce solutions. Though originally in response to large out-of-town shopping centers, the movement launched by British Independent Retailers Association has moved to help local businesses promote their wares online.
Things have changed and this change will be lasting, as more businesses utilize the Internet for sales and marketing. And this is likely to continue, even after the danger has lessened.
---
Interesting Related Article: "What is E-commerce?"