Recently, the COVID-19 Pandemic has spread rapidly across the world, with many businesses having to reevaluate their plans. If you are staying open during this time, there are certain things you should do, so that you can protect your staff and your customers. In this article, we'll discuss some of these adjustments so that you can get started ASAP. Let's get right into it.
Communicate consistently with staff
One of the most important things you should do during a pandemic is to make sure that you keep in constant touch with all of your staff. By ensuring everyone is communicating effectively, you can make sure everyone is on the same page with correct information.
If you own a large company, make sure you send out regular emails informing everyone of recent changes. If your business is small enough, you might be able to keep up to date with each individual in person. Another great idea is to get an application like Slack or Google Hangouts, where messages can be shared together.
Check-in with your suppliers regularly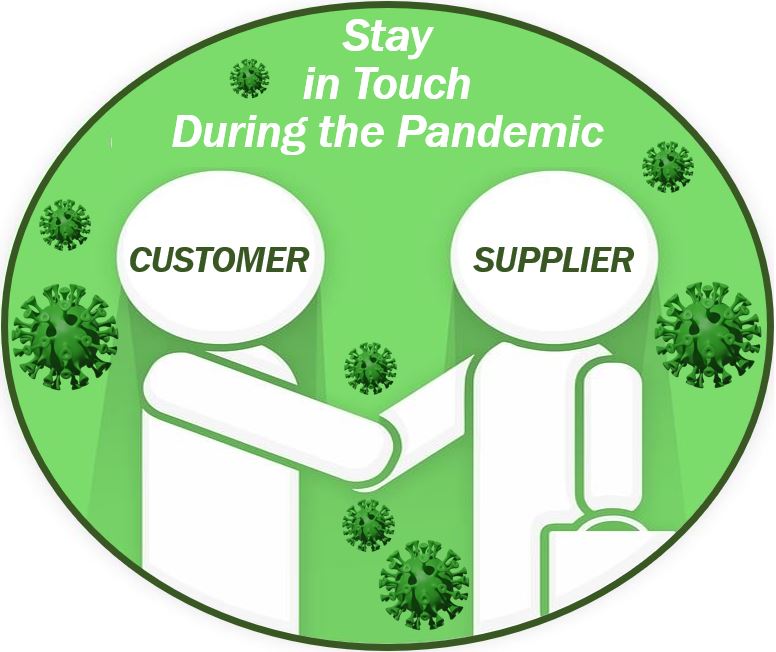 With the recent changes in the world because of the coronavirus pandemic, it's vital that you check in with your suppliers each week. This is because some products may no longer be able to be shipped, or shipping could take a more extended period of time. The more you keep in touch with your supplies, the easier it will be to make quick changes if something does go wrong. The last thing you want is to have no stock.
Schedule extra cleaning
You probably already have a cleaning roster in place for your business, but you should take the time to reevaluate it and schedule extra. Each area should have a designated cleaner so that the area remains sanitized at all times. You might even need to roster on more staff so that the place can be fully scrubbed down every night. It's a hassle, but an essential step in preventing the spread of infectious diseases. Check out this office cleaning checklist for ideas to get started.
Purchase gloves, sanitizer and sneeze guards
One of the most important things that you need to do when preparing your business is to purchase enough protective gear and supplies for your team. Gloves, face masks, and sanitizer can be bought in bulk online, and can significantly reduce the spread of the virus. You can also purchase a plexiglass sneeze guard for an even extra layer of protection.
Set up social distancing measures
If you own a restaurant or food shop, then you'll have to make sure that all of your tables are set with social distancing guidelines in mind. This might mean moving around some of the tables or putting some away to ensure there is a 1.5-meter space between each person.
You'll also want to mark out spaces on the floor for each person to stand in line so that everyone is keeping the correct length apart. Don't forget to put up some signage around the store, so everyone remembers to keep their distance.
Create a visitor sign-in sheet
Another important step that you may have to do in your country is to create a visitor sign-in sheet that must be signed by every customer. This ensures that you can correctly notify everyone if a case does manage to break out in your business. Some individuals have a book that can be signed manually, while others are using a unique QR code to keep track of things digitally.
Reevaluate risky areas
Finally, the last thing you'll want to do around your business is to reevaluate any of the hazardous areas. From here, you can then make calculated changes to protect your company even further. Make sure you ask your staff on their thoughts so that you can determine where there are weaknesses. The more you observe the space, the better.
You'll also want to take at your current business plan, and make changes as needed. Since you may be experiencing potential losses, you may have to change your budget, or set aside an emergency fund to cover costs.
And that's it! By putting these adjustments into place, you can ensure that you are following regulations, protecting your staff and customers, and helping reduce the spread of COVID-19. It might be a hard time, but remember, there will be an end to this. We just need to all work together, and most importantly, help each other out when needed.
---
Interesting related article: "Marketing strategy during COVID-19 and after."