Advantages of cake delivery
Cake delivery services have become increasingly popular over the last few years, offering a convenient way to send cakes to loved ones on special occasions. While there are some downsides to using cake delivery services, there are also several advantages that make them attractive to many people. 
One of the most obvious advantages of cake delivery in Singapore is convenience. Instead of having to find time in your busy schedule to go out and purchase a cake, you can simply order one online and have it delivered right at your doorstep. This makes it easier for those who don't have the time or energy for an in-person shopping trip. Furthermore, many services offer same-day delivery so you can get a cake delivered quickly on short notice as well. 
Another advantage is variety. Most online stores have an extensive selection of cakes in different flavors, sizes and styles so you can easily find something that suits your needs or taste buds without having to visit multiple physical stores. Moreover, customers can often customize their orders with add-ons such as chocolate chips or fruit toppings which increases the range of options further still.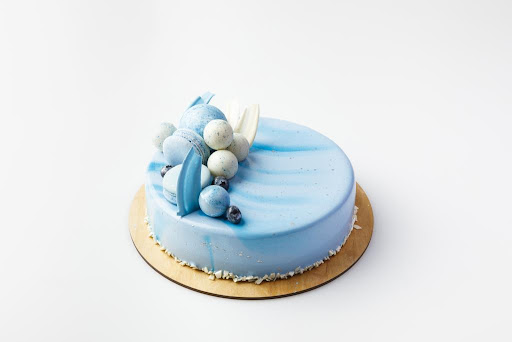 Disadvantages of cake delivery
Cake delivery is a convenient option for those who need desserts in a hurry, but there are some disadvantages to consider. While cake delivery can save you time and effort, there are some potential drawbacks that should be taken into account before ordering. 
The first disadvantage of cake delivery is the cost. Because these services require additional manpower and resources for delivery, the price of your dessert will likely be higher than if you were to buy it from a traditional bakery or store. Additionally, depending on where you're located and the distance of your order, you may need to pay a delivery fee on top of the purchase cost. 
Another issue with cake delivery is that you won't have as much control over how your dessert looks or tastes compared to if it were made locally by an experienced baker. Though reputable companies will strive to ensure quality products arrive at your door, there's always a chance that something could go wrong during transit or preparation which may affect its appearance and freshness when it arrives at your doorstep. 
Factors to consider when ordering a cake for delivery
Cakes make any occasion special, and ordering a cake for delivery is an easy way to bring a delicious treat right to your doorstep. If you are planning to order a cake for delivery, there are several factors you should consider in order to ensure that the experience goes smoothly.
First, consider the time frame in which you need to have the cake delivered. Most bakeries and online companies offering cakes for delivery will provide estimated arrival times with their orders and some may even offer same-day or overnight delivery options if needed. Ordering in advance is always recommended so that your cake arrives fresh and on time. 
When placing an order online or over the phone, be sure that all information is accurate before submitting it. Confirm details such as spelling of names, addresses, contact information, payment method used and any other pertinent information that needs to be correct on the order form. Double check these details prior to submission as mistakes can cause delays in receiving your cake or it not arriving at all! 
Another important factor when ordering a cake for delivery is choosing a reputable bakery or company from which you can purchase your dessert from. 
Tips for successful cake delivery
Cake delivery is one of the most exciting aspects of working in the bakery industry. Whether you are delivering a cake to a customer's door or transporting them to another location, success can be achieved with proper planning and preparation. Here are some tips to ensure your cake delivery goes smoothly:
Choose the right packaging:

When it comes to cake delivery, selecting the correct packaging is key. Make sure that you use a box that is strong enough to protect your cakes from damage during transport and has plenty of space for extra padding material such as bubble wrap or packing peanuts. Additionally, make sure that your package is clearly labeled with both sender and recipient information so it reaches its intended destination without any issues.

Use insulated bags when necessary:

If you are delivering cakes in hot climates or locations where temperatures can fluctuate greatly during transit, consider investing in insulated bags or coolers to keep them safe from melting and other forms of damage caused by extreme heat exposure. This will also help keep your cakes fresh until they reach their destination! 
Conclusion
In conclusion, cake delivery is a great way to show someone you care and brighten their day. It's an easy and convenient option that allows you to send a delicious treat without ever leaving your home. Plus, it's often cheaper than purchasing the cake in-person. Whether your recipient is near or far, cake delivery makes sure they receive the gift of sweetness!
---
You may be interested in: Complete Guide To Starting A Cake Business From Home