Pokemon Go and Snapchat Stories serve as proof that Augmented Reality (AR) has filtered into everyday living. Augmented reality, as popularly defined, refers to the enhancement of the perceived real world and the physical objects it contains with computer-generated information to create a more prolific and interactive experience.
Take the journey of augmented reality from social media and gaming into field services and a collaborative world for the future of field service management is created! With augmented reality, field service organizations are able to maximize resources for training staff and engaging customers to resolve challenges. Keep scrolling to learn four advantages of using augmented reality for field service.
Simplification of difficult tasks
One of the most significant advantages of augmented reality services is that it literally changes what we are able to see. For example, a technician in the field of service may come across a problematic product model which he has limited experience working with. Rather than having to take apart the equipment piece by piece to look for a solution, the information gathered and presented by augmented reality glasses will be able to guide him to a simple assessment and fix in less time and with much less difficulty.
Remote Assistance
For customers who live far from service stations or in situations where no field service engineers are available for on-site engagements, finding solutions to the technical issues they face can be difficult. Even when customers can call in to speak with a technician, attempting to describe the problem using limited words and knowledge will definitely pose a challenge. Using augmented reality during the call will enable the technician to understand the nature of the problem and possibly even guide the customer to a solution without being physically present.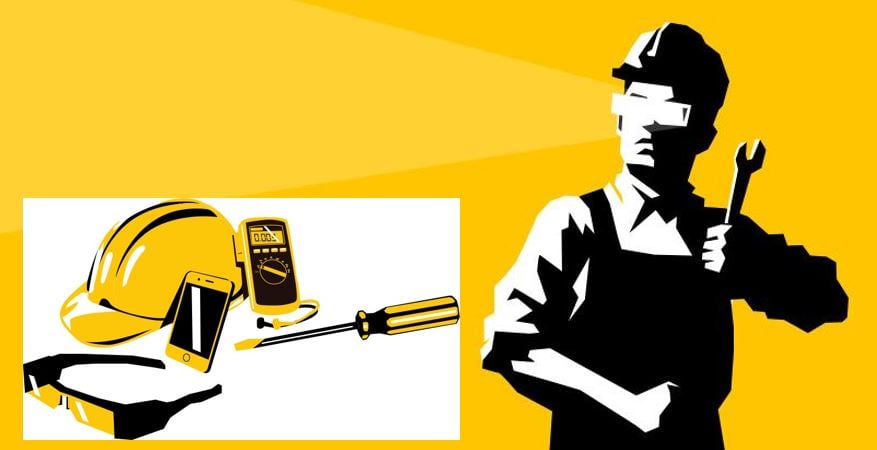 Ease of Training
In highly technical jobs, an inordinate amount of time is spent training field service technicians so that they have a thorough understanding of highly abstract concepts as they relate to the work being carried out and the equipment being built or repaired. This often involves a lot of rote memorization of parts and trial and error in operation. Using augmented reality, necessary visual information can be passed to trainees while they learn how to operate and repair equipment, making it easier to train them with fewer mishaps.
Cost Optimisation and Efficient Allocation of Resources
The above benefits of augmented reality – more potential for remote service, simplification of hitherto difficult tasks – all come together to reduce the number of resources necessary to provide customers with quality field service. When customers can be guided to repair certain simple issues themselves or less experienced technicians can solve complex problems, companies will not have to spend as much money to send out more experienced hands to solve issues.