You would be surprised to find out that shipping companies prefer bulk bags over conventional shipping and storage options. The reason for this preference is that bulk bags are flexible and as a result they lower costs while maximizing storage space, improve flow control, and eliminate any potential spillage of materials.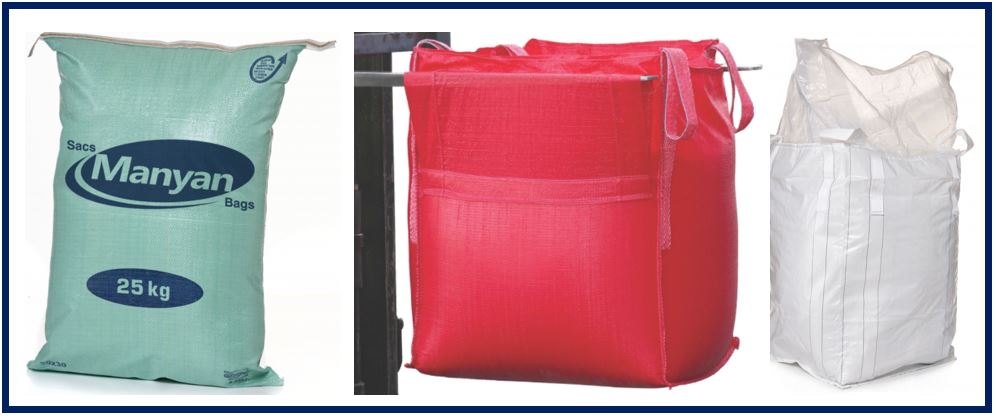 Moreover, companies nowadays prefer using woven bags such as PP woven bags because of their construction style that includes fewer seams. But what makes shipping companies prefer bulk bags over conventional storage options? To find out more, keep on reading this article.
What are the Advantages of Bulk Bags?
Bulk bags are also known as FIBCs or jumbo bags. These bags are the most ideal solution if you want to temporarily store and transport bulk dry goods such as sand, powders, and other mineral ores. The advantages of these bags can be summarized as follows.
They offer highly cost-conscious packaging. The materials used to produce these bags are eco-friendly. This means that these bags can be recycled and reconditioned for other purposes. This ensures that clients choose a storage and transportation option that does not harm the environment and the health of those that are part of the production process.
These bags are easy to handle, and they are lightweight. This is an ideal solution for optimizing your client's logistics while helping them to save on their warehousing space.
Bulk bags are strong and make it safe to carry items that are up to a thousand times their weight. Moreover, you can have them customized to fit your specific requirements.
They are produced under strict standards. This makes them a safe option for the transportation of food and pharmaceutical products. They eliminate contamination of food and pharmaceutical products because they comply with strict hygiene practices.
They can be used for marketing purposes. Some companies print essential product information on bulk bags and utilize them as an effective tool for mobile promotions.
How To Choose Bulk Bags
Bulk bags come in a variety of shapes and sizes. This makes them ideal to transport different types of goods. Moreover, each type of bag has features such as the types of handles to make sure that the stored products and the surrounding environment are safe. If you are having trouble with deciding on which type of bag to use, the following are some of the types that you can consider.
The general rule of thumb is that you should choose uncoated bags to store items that need to breathe.
Static protection vs non-static protection
Static protection is essential for the transportation of flammable materials.
The Bottom Line
Bulk bags are an important solution for the storage and transportation of materials in any industry. Their multipurpose use and their biodegradable nature ensure that more industries follow green practices to store and transport products. They are a cost-conscious and environmentally friendly alternative to using conventional storage sacks.