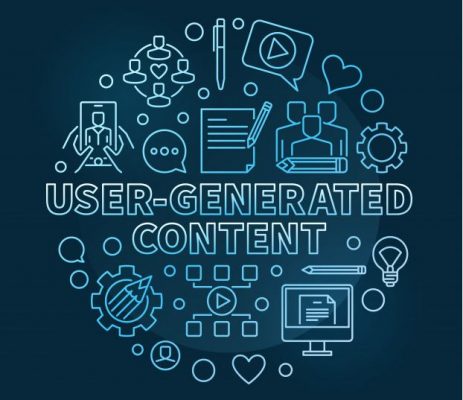 The users or customers are the main driving force of entrepreneurship. Entrepreneurs use various marketing tools for promoting their brand. However, the most significant among these are user-generated content or UGC. It showcases the confidence and trust that your user has in your brand. For example, by sharing photographs, blogs, written reviews, you can promote your services and products. When your users are interested in your brand, it shows their trust and credibility in your entrepreneurship. However, most entrepreneurs are not familiar with the benefits associated with user-generated content. Are you one of those? Then go through the following points.
For regular marketers, taking care of the following points is crucial.
If you are one of those who hardly understand the significance of user-generated content, it's time you take it seriously. As a business leader entrepreneur, you must pay attention to your customers. What they are thinking about your brand, their demands, and their suggestions about your services and products are crucial areas to explore. Hence, you must take a look at the following junctures:
•    The content prioritizes your customer: First and foremost, when you use user-generated content, it puts the clients in the center of the entrepreneurial dealing. One of the best benefits you can derive from this user-generated content is the engagement of your clients. When you utilize this content, you let your customers voice your story from their perspective. As a result, the marketing messages coming from the individual are more effective in the marketplace. User-generated content helps you to market with a vast audience without you having to do anything. Hence, you receive the spotlight with the help of your clients.
•    It furnishes social proof: Another top advantage of UGC is that it is an excellent source of social proof. When audiences view content from actual clients, it increases your trustworthiness and credibility. It showcases that your brand is promising and reliable. The New York SEO company focuses on this picture to benefit business leaders. It has helped various entrepreneurs to gain vast traffic on their webpage. Often it is seen that brands make promises to audiences and customers. When your users share reliable input on your efforts, it helps in creating more engagement.
•    Customers feel UGC is trustworthy: Since the user-generated content comes directly from the clients, there is no filtering. It is compelling and clear that people of different demographics and ages trust your company. Hence, the impression it creates is genuine and unbiased.
Apart from this, if you seize a look at user-generated visuals, you will understand that it supplements your content. It not only takes care of your marketing budget but also your resources. Hence, it will take your brand towards its goal. Therefore, you must pat on the resources available at your disposal. Furthermore, while using this content, you create an impression that the brand is open to a direct conversation between you and your audience. Hence, never overlook the significance of user-generated data. It is significant for your business from all aspects.