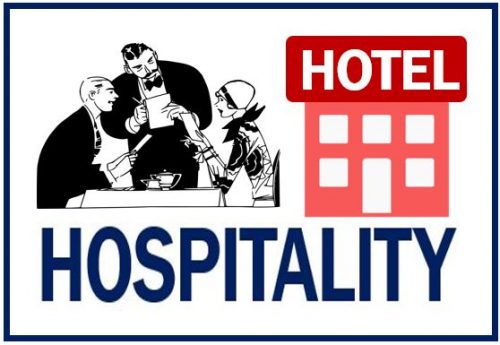 The hospitality industry is a broad field within the service industry, including lodging, food, drink service, theme parks, tourism, and travel. It is a booming sector with immense employment opportunities in the hospitality industry. While there are countless career options to choose from, individuals are excited about opting for a career in hospitality. The hospitality certificate can enable you to enter the hospitality industry with specialized training to take on increasingly senior roles in the global hospitality industry.
Earning a hospitality certificate can get you employed worldwide since every nation has a flourishing hospitality industry that you can become a part of. The certification opens doors to understanding different cultures that would have been difficult to experience otherwise. The hospitality industry is exceptionally cosmopolitan, and when you choose to be a part of this industry, you become a part of the global hospitality community.
Let's face it; the hospitality industry offers many opportunities that include traveling to great destinations, access to top-class amenities, free hotel rooms, exposure from all parts of the world. Below are the undeniable advantages of working in the hospitality industry.
Flourishing Industry
The hospitality industry is growing at an accelerating rate creating numerous job opportunities across the globe. According to the US Bureau of Labor Statistics, over 1.1 million were hired in June 2019. To put this in number, it exceeds 64,000 more hires than June 2018.
Well Compensated profession
Working in the hospitality industry can be financially rewarding while making a comfortable living. According to the statistics, the median salary of professionals in the hospitality industry is approximately $53,490 per year.
However, hospitality workers typically earn a handsome salary on average, more than workers in other industries.
Opportunity to meet new and diverse people
The hospitality industry is highly diverse. There are thousands of career options to choose from, the one that best matches your professional objective. Instances have happened when people have gained a new perspective after encountering several people.
You'll probably meet new people daily while working in the hospitality industry. Hospitality businesses are a service-centric sector that aims at a positive and meaningful interaction with customers/guests.
Relaxing work environment
One of the advantages of working in the hospitality industry is offering a relaxing work environment. However, it is always not easy to work, but the work environment is quite comfortable compared to other sectors. This is one of the prime reasons that attract many people to make a career in the hospitality sector.
Chance to grow in your professional career
The industry is laden with examples of top celebrity chefs who achieved fame and success early in their careers. As a graduate with a hospitality certificate, you can find yourself surrounded by opportunities to help you in advancing your career.
Conclusion
Take your hospitality career to the next level by earning a hospitality certificate from a prestigious Canadian Institute and kick start your career. Accelerate your career by gaining the latest knowledge and industry-specific skills employers seek. Sign in now to know more about the rewarding hospitality certificate courses!
---
Interesting Related Article: "The Effects of COVID-19 on the Restaurant and Hospitality Industry"