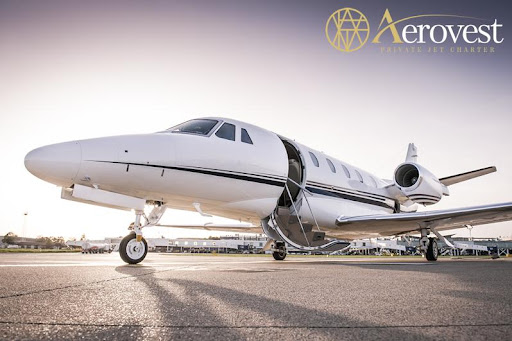 Aerovest is a newly launched private jet charter company that intends to disrupt the private air mobility industry in a period of record demand by empowering planet-saving green air mobility and innovative technology for on-demand private air transport for travellers.
The company is preparing for its first capital fundraising to take place in Q1 2023 of which the funds raised will be used to navigate the highly regulated aviation industry licensing process and start preparing for a listing on a regulated exchange.
The company will commence operations in Q1 2023 as a new age broker in the market and will very quickly transition up into a broker operator once the relevant licensing has been secured.
This will place Aerovest in a unique position of being the UK's first on demand app based broker operator able to fly from private airfields.
With a strategic phased approach for growth, the company is setting out to disrupt the UK, European and US private air mobility market by offering cost-effective luxury travel primarily targeted towards Millennials and GenZers.
With a private jet market forecasted to be worth US$126 billion by 2035, Aerovest expects to supercharge growth within this exceptional market.
Why Choose Aerovest for Your Private Airplane Charter?
Private aircraft charters are becoming increasingly popular among high-earning professionals, millennials and genZers who must get from point A to Point B with minimum effort and in the shortest possible time.
Aerovest's exclusive omnichannel booking platform will enable travellers to book charter flights on demand and experience the instant communication that is expected amongst the new generations.
Paul Allen, Founder and CEO of the company has used his extensive experience in the technology sector and passion for aviation to lead the building of the Aerovest booking platform. The company has identified cost-efficient and planet-saving aircraft for the Aerovest fleet providing travellers with the luxury of a private jet whilst being highly competitively priced and generating up to 74% fewer carbon emissions.
Enjoy Zero Hassle Aircraft Rental
The Aerovest booking platform will provide travellers with a simple solution that enables customers to book via a mobile or web app. The platform allows customers to choose aircraft capacity, dates and times from the company's fleet of aircraft, as well as access to an entire network of private aircraft around the globe. The platform will also offer tailor-made solutions for the most discerning private aircraft users.

Access A Global Network
The travel industry is changing, and it's about time private jet charter operators changed with it!
The Aerovest platform will enable travellers to access an entire network of private aircraft around the globe.
As passenger numbers increase, the demand for private air transportation services increases, so it is crucial from a consumer standpoint that options are instantly available.
Company's Ecosystem
Aerovest is supported by a business ecosystem that will help reduce the cost of private air transportation services to the end user.
This ecosystem, in addition to its own fleet of planes, includes aircraft operators and air taxi companies that provide aircraft for charter, as well as ground handling services, and luxury passenger check-in facilities at airports across the globe.
The initial seed fundraiser planned for Q1 2023 will create an opportunity for investors to participate in the highly lucrative private advanced air mobility market.
To learn more about in this exciting upcoming opportunity, register your interest here: https://aerovest.co.uk/investors/ or email [email protected].
Disclosure Statement: This document is Not a public solicitation nor a request for investments in the U.K. nor the U.S.A. The document is being distributed as an infomercial only.
---
You may be interested in: Calculating Your UK VAT in a Post-Brexit World