Affiliate networks are one of the elements that contribute to modern affiliate marketing. They bring together people who join affiliate programs and make the cooperation between them and brands easier.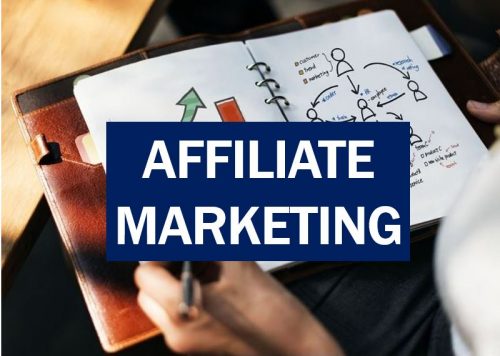 Affiliate networks' goal is to help people who want to make money online find products and services they are interested in promoting. Thanks to such cooperation, advertisers gain sales channels that are matched in terms of content and quality to the offered product and affiliate networks' users have the opportunity to get access to these products for free.
Thanks to affiliate networks, advertisers also have the opportunity to establish cooperation with those people who are well prepared to conduct marketing activities. Affiliate networks ensure the continuous development of their users, so that each of the parties involved in the affiliate programs achieve the maximum benefit, whether in the form of increased sales of products that advertisers are counting on or in the form of high commissions for publishers.
For this to happen, almost every affiliate network carries out educational activities for its partners, taking affiliate marketing to a higher level. From the materials provided by affiliate networks, you can get not only general information, but also practical guides, like how to choose the best affiliate program, how to make use of different tools, and how to run a sales page.
Above all, advertisers and publishers use technical solutions provided by affiliate networks that facilitate the performance of all tasks included in the affiliate campaign. In summary, affiliate networks are a great complement to affiliate marketing activities and make them much easier
One of the best global affiliate networks MyLead with more than 3000 affiliate programs to choose from believes that:
"Affiliate marketing is the future. This is one of the most lucrative areas of internet marketing. The big advantage is that everyone can start and earn money on this. Thirty-five percent of affiliates create at least 20 000$ in annual revenue according to the AffStat report. This marketing model is beneficial both for the advertiser, who pays only for the lead and for the partner/publisher, who monetizes their actions on the Internet. Cooperation with the affiliate network makes all the process easier and more profitable."
All that can give you the idea that in order to become successful with your affiliate marketing, the best and easiest thing to do is to join the affiliate network. The things that you should pay attention to when choosing one are definitely the number of affiliate programs, support system, monetization tools and the aforementioned educational materials, like an industry blog or a YouTube channel with video guides. 
Even though you can try and join many affiliate networks at once just to make sure you've found the perfect match for you, MyLead is ready to welcome you with everything mentioned above. 
---
Interesting Related Article: "Affiliate Marketing Unbiased Reviews: Pros and Cons of the Program"