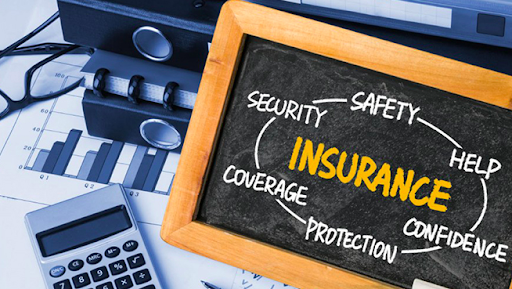 While residing in the U.S., one can benefit from affordable healthcare plans which are equally provided for non-U.S. residents just like permanent residents. Healthcare is a right of every human being regardless of their nationality, religion, ethnicity, profession, and affordability. That is why developed countries like the U.S. provide equal opportunities for non-U.S. residents to benefit from health insurance plans in case of emergencies or urgent medical care.
In the U.S. health insurance plans are quite easy to opt for in terms of legal aspects along with maximum benefits compared to other countries. These benefits extend to non-U.S. residents as well who choose a certain healthcare plan for them. Overall, insurance plans in the U.S. cover a host of things for both permanent and non-permanent residents.
What are the priorities?
For non-U.S. residents, affordable healthcare plans are very important in the event of an emergency or an accident. Also, the plans can be helpful reimbursements of long-term medical expenses for non-U.S. employees residing in the country. The top priorities  covered in the insurance plans include:
Proper and enough coverage

Value-based care

Affordability of drugs and therapeutics

Timely care-giving
These are the top priorities for healthcare plans providers so that non-U.S. residents can have a secure future for their families.
What's the purpose?
Broadly speaking, there are a few yet imperative purposes of having healthcare insurance in the U.S. Especially, if you are a non-U.S. resident in the country, you can take advantage of the many benefits of such insurance plans. These are important because they enable:
Coverages for inside and outside of the U.S.

Short-term travel medical coverage

Coverages for individuals, dependents, and groups

Available with flexible payment schedules (daily or monthly charges)

Freedom of choice for choosing a hospital or doctor of choice (this facility can vary)
What benefits does it cover?
Affordable insurance plans are meant to ease one's life in times of health emergencies. These are planned to apply to everyone with equal benefits. Generally, these plans cover many things like:
Hospitalization benefits

Doctor office fees

Test and diagnostic expenses

Prescription drugs

Emergency medical evacuation coverage

Repatriation of mortal remains coverage

Ambulance bills

Coverage for the pre-existing health conditions

Optional maternity coverage

Optional dental coverage
Even if you are temporarily traveling to the U.S. or residing there for some other professional purpose, you can still get these benefits from health insurance plans. Anyone present in the country is equally eligible to apply for these plans.
Which plan provider is best for non-U.S. residents?
For non-U.S. residents like travelers, immigrants, and long-stay professionals, there are many reliable affordable healthcare plans providers which have various options to choose from. One can select a company according to one's needs, duration of stay, health condition, medical expenses, etc. The top ones include:
Cigna Global Insurance

GeoBlue Explorer

International Medical Group (IMG)
As for the parents, spouses, and kids visiting you in the U.S. along with the exchange visitors, international students, and foreign travelers, there are visitor insurance companies that are highly reliable and efficient. For instance:
Atlas America

Safe Travel USA Comprehensive

Patriot America Plus Insurance

Diplomat America Insurance

Liaison Travel Plus Insurance

Visit America 
Even for minor injuries and seasonal ailments, the medical costs of hospitalization, consultancy, and drugs are high in the U.S. that is why visitors must have health insurance for a secure and stress-free visit to the country. Hence, considering one's requirements and the benefits one wants to avail of, selecting a suitable plan must be done wisely. 
It is not necessary to be a permanent resident of the U.S. for benefiting from the affordable healthcare plans offered in the country. The non-U.S. residents are equally eligible for the health insurance even if they are traveling for a short trip, staying for professional reasons, visiting friends and family (as dependents), studying as international students, or exchange visitors. Health insurance will save you from the heavy costs of medical treatment during your stay in the country. They keep you secured in times of medical emergencies, accidents, unexpected illnesses, or the continued treatment of chronic illnesses.
---
You may be interested in: Great Reasons To Consider Moving To A Retirement Village