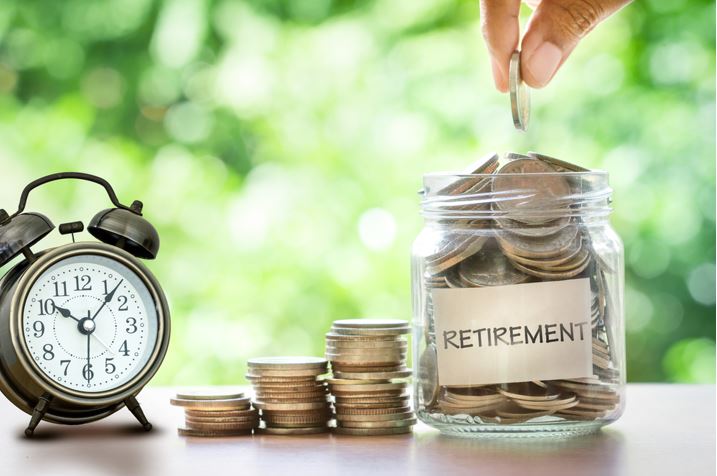 Post-retirement, you may be free of employment but that doesn't mean there aren't things to sort out and organise. In fact, in order to really make the most of your retirement, there are a few services that you'll want to take advantage of to keep yourself on top of everything from pension pots to taxes and wills. Here are a few of the after-retirement services you didn't know you needed, but that can make all the difference to your retirement years. 
Pension tracker
If you've had multiple jobs over the course of your career, you're likely to have also had multiple pension pots set up in your lifetime. And it's all money that you've contributed and should rightfully have access to. But it's not always easy to keep track of pensions, and over time, schemes can close, merge with other providers or even change name, making it harder to find them later on. Claiming your pension is important and the sooner you trace lost ones, the better. A pension tracking service can make easy work of this complex process, so you can transfer all of your pensions into one place to use throughout your retirement. 
Funeral plans
No-one wants to think about their own funeral, but it's a fact of life that can't be avoided. A funeral plan ensures that any wishes you have for your funeral service will be in place before you pass away, which removes the stress and burden from your family's shoulders. In its simplest form, it enables you to pay upfront for your funeral so that those dealing with the arrangements when you pass away don't need to worry about the financial aspect of the ceremony. But using a regulated funeral plan provider is essential to make sure your money and requests are protected fully. Funeral Planning Authority provide a comprehensive list of all regulated providers in the UK, but you can also trace a funeral plan if you set one up previously and have lost the details. 
Life insurance
There's a good chance that you had life insurance throughout your adult life as a benefit provided by your employer. It's a common perk of working for an organisation but one that can be forgotten about when you come to leave the business. As you head into retirement, that benefits package will be gone and you'll need to take out a policy for yourself to stay protected, or go into your later years without a policy in place which can be risky. There are various forms of life insurance to choose from, so speaking to an insurance professional can help in determining what your needs are and which policy will suit you best. 
Estate planning
Estate planning may seem like an unnecessary task but it's important to help you enjoy your life and in ensuring you have enough to live on. The earlier you can plan, the more organised your finances will be. A financial advisor can help you see how much money you'll need to live on, how to pass on your assets in the most efficient way and what you'll need to do to manage an inheritance tax bill. 
Equity release
In retirement, you may want to find ways to fund your lifestyle but you may not necessarily want to sell your property to do so. Equity release could be a beneficial solution for you that enables you to withdraw money from your property to fund trips, to help family members or for other expenses, without needing to downsize. There are options to ringfence a certain amount of money so you can still provide an inheritance to your children too. An equity release service may not have been something that you considered you needed, but during your retirement it can be a useful way for many people to ensure they have enough in the bank for their goals and ambitions, without needing to sell up. 
Final thoughts
Your retirement is a time in your life to be excited about, but there may still be things to sort out to make sure you're making the most of this period. From insurance and funeral plans to estate planning and pension pots, these services can help you stay on top of your finances and assets for a stress-free retirement. 
---
You may be interested in: Ways You Can Boost Your Retirement Savings