The agriculture industry in Thailand is very competitive and is growing rapidly. It is diversified and structured in different sectors, showing impressive results in recent years. Thai agricultural products are finding their way into international markets, which is a great boost for the country's economy.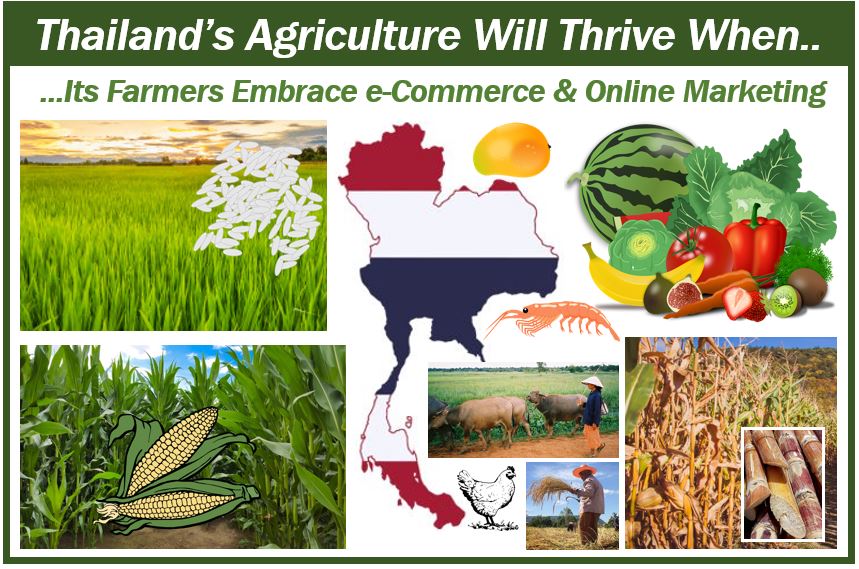 Major Agricultural Products of Thailand
Rice remains the number one product that is exported, with millions of farmers growing it in their fields. An amazing fact is that almost half of Thailand`s cultivated land is rice. Besides rice, the country also has many fruits and vegetables that are farmed organically. That makes them attractive to consumers because they are healthy and fresh.
Thailand's agricultural and fisheries sector also produces grain, sugar, chicken, as well as fish and shrimp.
Farming employs a large majority of Thailand`s population, but agricultural online marketing still needs improvement. When the country's agricultural community becomes more familiar with the online world, especially e-commerce, the sale of farming produce over the Internet will expand significantly.
Experts say that for the agricultural sector to really thrive, it needs to fully embrace the world of online sales. The country's exports would also increase significantly.
The Potential of Online Marketing For Thailand`s Agricultural Products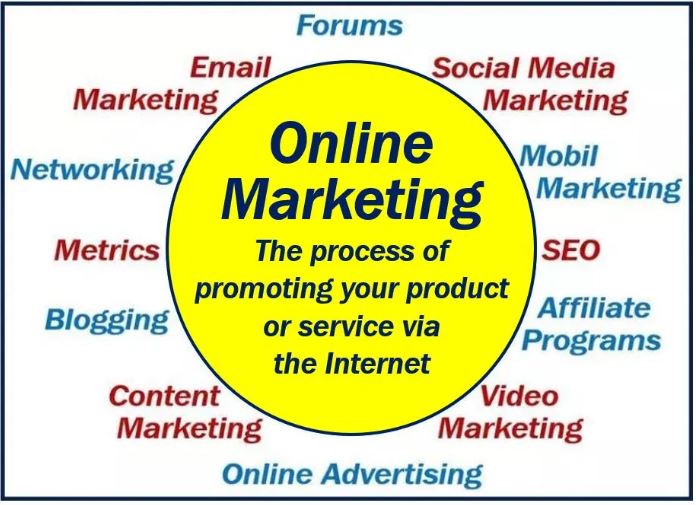 Online marketing, also known as digital marketing or Internet marketing, can bring huge benefits for Thai farmers. With proper utilization of marketing techniques, using online stores and websites, the country's agriculture could reach a whole new level. Since the advent of the Internet, the world of business has changed significantly; farming is no exception.
Today, we live in a tech-driven world in which people are constantly connected. Consumers today, compared to their counterparts a few decades ago, expect everything to be done quickly. Shipping must be swift, ordering simple and straightford, and there should be a wide range of payment options.
If Thai farmers want to embrace the Internet and thrive, they first need to let consumers know about what they are selling. In other words, they need to implement online marketing strategies.
The Government is Helping
Fortunately, Thailand`s government and agencies have started working and cooperating closely with farmers. They are focusing on projects to increase the marketing channels through which farmers can sell their produce to consumers. Some of these projects will take some time to complete. However, when they are done, they will definitely be worth the expense, time, and effort.
Thai farmers are becoming more interested in learning about online possibilities and ways to use online marketing in their favor. Some have already started opening their online stores to sell products, some have websites to advertise their goods, while others are still learning the basics of online marketing.
The Future Looks Promising
The future looks bright because more and more farmers are willing to adapt to the new business trends. We should see a rapid improvement in the near future. Once farmers realize the potential of online marketing, their sales are expected to rise by double digits.
The coronavirus pandemic has changed the way people buy products. Today, online shopping is a top priority for most consumers. Thai farmers should take advantage of this and learn more about online marketing. With the help of the government, they can eventually become professional online sellers, providing their consumers with quality produce at good prices.