How to remove the background from any image?
Are you looking for an AI background remover application you deserve to try?
Well, no need to worry more. Here I am writing to inform you of the best and easy-to-use AI background remover application.
When designing a website or creating an eCommerce store, it is helpful to crop out unnecessary stuff from your product image with clear background. So that customers can focus only on the products. This is especially true for grabbing the attention of your audience. When used on a website, a transparent background can provide far better readability than the initial background image.
Best AI Background Remover Application You Deserve to Try
With no need for Photoshop, the FocoClipping AI tool can generate transparent backgrounds for any image. It has bulk background remover In most cases, erasing background from images also means lowering the image quality, but this will not be going to happen with the FocoClipping background remover tool. It just takes a few seconds for using FocoClipping AI image background remover to remove BG and improve the quality of any image.
Are you curious about it using a mechanism? Keep reading and you will find all your answers in this post.
AI background Remover Application: How to Use It
For the photo editor to remove the background, you can remove the background from an image by following these easy instructions. No experience in arts or designing is not required to use FocoClipping.
a) Upload Product Images or Images
Images can be dropped into the FocoClipping website in either JPEG or PNG format to be processed by this amazing background removal tool.
b) AI Background Remover Image Recognition
As soon as you upload a photo, our AI-powered background remover will examine it to determine the precise location of the background you specify should be eliminated.
c) Remove the Image Background
With only a single mouse click, this easy-to-use tool can effortlessly remove distracting backgrounds.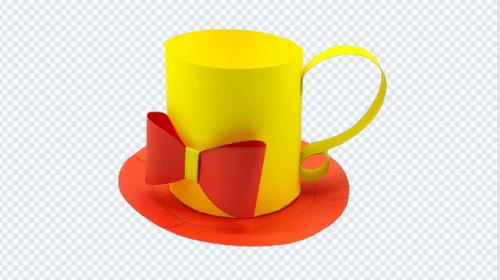 d) Get The New Image by Downloading It
Your new, background-free image is ready for download as soon as you've finished removing the old one.
Working on AI Background Remover Application
Creating a background with a transparent color is now simpler than ever. Now, all you have to do is choose an image and click the "upload" button on the FocoClipping website page to have the background removed.
While the FocoClipping tool is intuitive and produces excellent outcomes, some super AI power is at work in the background to make that possible.
Upload an image and the powerful tool algorithms will immediately recognize the image background need to be removed.
The software's primary goal is to remove the background from images while maintaining their quality.
AI Background Remover with Bulk Background Remover Option
The excellent feature of FocoClipping is Bulk Background Remover. You can remove the background in the batch with just one click. You will need to upload many images at once. Not only this, but You can also download all photos at once.
· Quick and competent tool
It will help you to remove the background of up to 30 images at one time. You will eliminate repetitive work and all long processes with no stress!
· Smart and efficient workflow
You can upload pictures and get rid of their backgrounds simultaneously. Also, while waiting for the images that haven't been processed, you can customize graphics that have already been cut out. This saves you a lot of time and speeds up the workflow.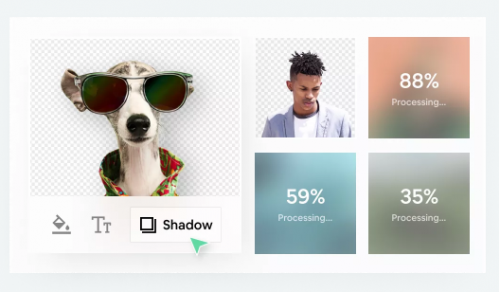 · Editing in bulk that works well
FocoClipping helps eliminate repetitive work by letting you add backgrounds and crop pictures all at once. You can also use our professional editor to process images completely. We also offer a variety of cropping sizes for e-commerce sites. With e-commerce, you will get the pictures you want with just one click.
· One click: Get a bunch of images
You can choose from different background colors, crop the size of multiple pictures at the same time, and then download all of the clipped photos at once. All the images you download will be put into different folders based on their size and background color. Organizing files saves you precious time.
Some Common Applications of AI Background Remover Application
a) Logos:
How to make a logo transparent? Is there any other version of the logo you would like to use that does not include the background? Well, that's not an issue. But if you need a certain image or any business logo with transparent background, you can simply use this tool to solve this issue.
b) Product Image:
You can better showcase your products by removing distracting backgrounds from images. There will be no interruptions to disrupt the process.  You will be able to use high-quality images for promotional purposes.
c) Vacation Images:
How about removing some people or objects that you don't like from your vacation images? You can enjoy your holiday images with your desired people and objects by editing the unnecessary stuff via the FocoClipping image editor.
d) Team Photos:
If your business needs photos of all staff members for IDs or their website, this tool is great for getting a new or transparent background which is useful. This is a great tool for web designers who want their images to stand out from the crowd. Taking pictures without a background allows you to use them in whatever manner you choose.
e) Consistent Visuals:
Having consistent visuals is a bonus. How would you go about making a photo collage if each image file had a different background? Simply erasing the background gives everything a cleaner, more unified appearance. So, here FocoClipping will come as used as the best option.
Enjoying Transparent Images
You can enjoy transparent images. When you upload an image using this FocoClipping tool, you can do more than simply remove the background. Transparent pictures can also be overlaid over another image. Once the picture's background layers have been removed, rendering the image transparent, downloading the image is a simple process. This will provide you with a clean slate to start from if you decide to make any changes to it in the digital realm. It's possible that by the time you go to re-upload the image to your website, it will look completely different.
Is it beneficial to use pictures with a transparent background?
Images for an online shop need to be transparent at all times. While images without backgrounds aren't always preferable, they might be helpful when you're going for a minimalist look. They make a presentation appear more polished and competent, which is very helpful when attempting to sell anything.
Price to Use AI Background Remover Application
It won't cost you a single penny to avail of this amazing service, and you'll own the intellectual property rights to any images you provide. There is no need to rein in your imagination to get high-quality results without breaking the bank. But for the BULK background removal, you will need to have some credit. You will not regret investing in getting benefits from this amazing option.
As opposed to other professional tools that may cost hundreds of dollars and are still annoying to use, FocoClipping is easy to use and produces excellent results at NO cost.
It's completely free to remove the background from images. To continue contributing Bulk images with HD quality, just need to have some credit in your account.
Conclusion
Overall, it is found that FocoClipping is the best AI background remover application you deserve to try!
If you're working on designing promotional content, you will need a quick, easy, and cost-effective way of background remover application to speed up your graphics production. Here FocoClipping will become your best partner. If you have more budget, you can use Icons8 Background Remover. It's also a background remover tool, which works with AI. But it requires a paid subscription.
When there is no focal point in the image, it can be difficult for AI to determine what should be extracted. But the good news is that it works beyond the limits & you will be amazed by the end results! If you'd like to enlarge and improve the quality of your images, you must give a try to this amazing AI tool. It is a free tool to remove background from images but will require credits only when you are going for its amazing bulk background remover option.
---
Interesting Related Article: "Role of Artificial Intelligence in App Development"