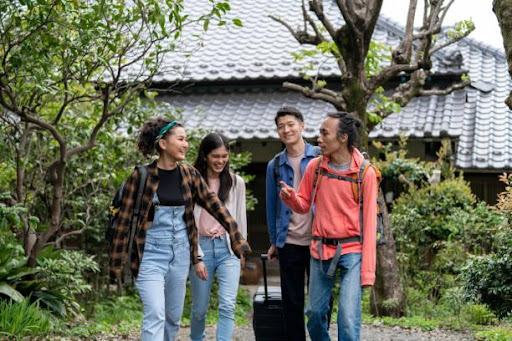 As a host, offering the appropriate Airbnb requirements for your vacation rental will help you attract many new guests by catering to their needs and considerably improving the guest experience. With over 800 million visitors and 150 million users, the success of your Airbnb listing is entirely in your control.
Being an Airbnb host entails more than just offering a place to sleep – you must consider the whole experience. With over 6 million listings, hosts are more critical than ever to stand out.
Thus, what is the optimal method for doing this? Our recommendation is to include all of the Airbnb necessities (which you'll discuss in your listing description) that will ensure even the pickiest visitors feel at home.
Assembling a comprehensive list of facilities for each visitor ensures a positive overall experience and helps avoid bad evaluations of your property. Utilize this vacation rental facilities checklist to wow your visitors and distinguish your property:
Airbnb Essentials for a Comfortable Stay
When promoting a vacation property on Airbnb, the website makes it simple for hosts to specify exactly what amenities they have and do not have. Utilize this Airbnb host checklist to assist you in attracting visitors and ensuring they have the best possible experience in your home! Here is a list of the most necessary facilities.
The Fundamentals: Airbnb's Must-Haves
Whether you're renting a single room or a whole castle, all Airbnb hosts should strive to provide the following essentials:
Freshly cleaned bed linen on each bed 

Sufficient pillows for each guest 

Clean, in excellent condition towels for each visitor 

Fully equipped kitchen so guests may prepare their meals 

Hot water

Numerous clothing hangers 

Television (with cable or Netflix etc.)

Wireless internet (WiFi) 

Iron and ironing board

Separate entry to the residence 

Additional pillows and blankets – "just in case."
Checklist of Airbnb Bathroom Essentials
It's critical to follow a cleaning checklist and provide all necessary bathroom essentials for any vacation rental:
Toiletries for the bathroom, such as shower gel, shampoo, and hand soap

Tissue paper (a few rolls in each bathroom at least)

Towel hooks 

Hairdryer 

Mat for the floor
List of basics for the Airbnb kitchen
For many vacation rental guests, one of the advantages of vacation rentals over typical hotels is preparing nourishing meals after a hard day seeing a new region of the globe.
Assist visitors in preparing their favorite foods in their "home away from home" by providing them with the following: 
cooking essentials such as pots and pans, oil, salt, and pepper, as well as other long-lasting, adaptable herbs and spices such as basil, oregano, cilantro, and paprika.

Cutlery and dishware (enough for at least the maximum number of guests)

Stove 

Fridge freezer 

Oven/grill 

Microwave 

Coffee machine 

Teas and instant coffee 

Sugar/sweetener

Hand blender 

Disinfectant 

Bleach 

Tupperware 

Ice cube tray
The wonderful outdoors: facilities available in the open air
Maintain visitor entertainment in your Airbnb's outside area by including some of the following:
Long-lasting outdoor furniture 

A clean, functional BBQ or grill

Propane or coal fireplace and firelighters 

Neat balcony or patio 

Patio swing 

Hammock 

Children's play area 

Garden games 

Hot tub or Jacuzzi
Maintaining safety: Essentials for Airbnb hosts to prevent harm
Peace of mind is important while traveling alone or in a group. Assure your visitors' safety and security by providing the following amenities:
A fire extinguisher 

A fire blanket 

A carbon monoxide detector 

A smoke detector 

A first aid kit
Make certain you include the following:
Restrictions on baggage drop-off: may visitors leave their bags in a secure location in the event of early arrivals or late departures?

If long-term visits (one month or more) are permitted; 

If dogs are allowed on the property; and 

If visitors are needed to perform any housekeeping activities before leaving.
Conclusion
We are confident that this list of essential items will help you not forget anything important on your Airbnb listing. You will be able to stay on top of the game by offering all of the essentials for guests. An easy way to know how you are doing is by pushing for your guests to write reviews of their experience, if they are positive then you are heading in the right direction! We also recommend using vacation rental software to increase your bookings and revenue. 
---
You may be interested in: How Do You Finance for Airbnb?