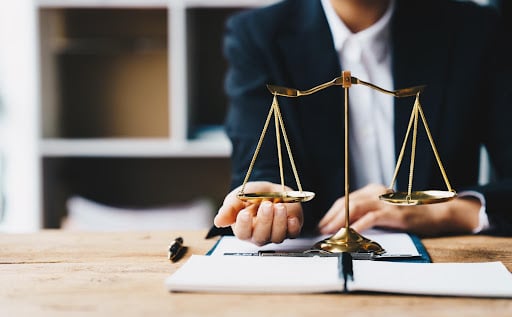 As a landlord running your rental business in Alabama, it is very important that you are aware of how property management is regulated both on the federal and state levels. Laws in your area could have significant implications for the way that you run your business. The last thing you want to do is create a complicated legal situation for yourself.
This article will walk you through some of the most significant Alabama landlord tenant laws that you should know.
Rent and Fees
Rent control, or laws that limit how much landlords can charge for rent, is banned in the state of Alabama. This means that you can theoretically charge any amount for monthly rent, but it is always advisable to be aware of local trends so that your price is not an uncompetitive outlier. The median monthly rent cost in the state is $1,461, while the median monthly rent in Birmingham—the most populous city—is $1,100. 
Rent laws in Alabama also set no limit on the amount that can be charged for late fees, though the standard amount for a late fee is around 5-10% of the rent cost. Considering the median rent price in the state, a late fee might be around $70-$140.
It is also important to note that Alabama law does not enforce a grace period, which usually gives tenants time after the rent collection date to submit their payment without penalty. Landlords can charge late fees immediately after the rent due date passes.
Security Deposits
Unlike rent or late fees, there is an enforced ceiling to the amount landlords can charge for security deposits. In Alabama, landlords can only charge up to the equivalent of one month of rent. There are no explicit guidelines as to how the deposit must be kept, but after the tenant leaves the property, it must be returned within 60 days. 
Fair Housing Protections
The federal Fair Housing Act illegalizes any housing discrimination on the basis of race, color, religion, national origin, gender, familial status, and disability. Alabama state law upholds these protections.
In Alabama, landlords are also allowed to run criminal background checks on prospective tenants and consider their results in final decisions. The US Department of Housing and Urban Development recommends considering these results on a case-by-case basis and only refusing applicants on these grounds if the results indicate either a threat to safety or the inability to uphold the terms of a lease agreement. 
Eviction
If one of your tenants is consistently failing to pay their rent, Alabama eviction laws require that you issue a seven-day rent demand notice during which the tenant can submit their rent payment to avoid the eviction process. Note that this notice period is different from a grace period. You may still charge late fees, but filing for eviction cannot happen until you have given them a week to submit.
If a tenant is violating a lease agreement in ways other than failing to pay rent, the law also mandates a seven-day period in which a tenant can resolve the issue before landlords can file. Additionally, unless the landlord indicates otherwise in writing, the law prohibits this same seven-day protection being given more than once if the issue is repeated within a calendar year. For example, if a tenant in Alabama violates a lease term for the second time (even if they cured the first one), they are not permitted another opportunity to cure the breach and the landlord should simply send them a seven-day notice to quit.
In case of severe violations, such as illegal drug handling or criminal assault, landlords should send a seven-day unconditional notice to quit. The tenant still gets seven days to vacate the property, but they do not get an opportunity to cure the breach.
Conclusion
Staying on top of property management laws in Alabama and how they impact you and your business is ultimately one of the most important parts of your job. Hopefully this article has given you insight into the implications that the laws can have on your business and will guide you toward informed and compliant business practices.
---
You may be interested in: What Happens Once Foreclosure Starts?