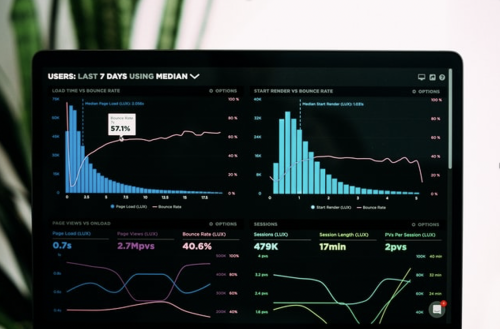 ADP, or Automatic Data Processing, is one of the best online payroll services accepted by many organizations, and in many ways, we agree with that. ADP has a range of solutions for Small, Midsized, large, and Multinational businesses. With its wide range of features, seamless integration, and all-time available customer service, it is the most popular choice in the US. Ranked 239 in Fortune 500 in the year 2019, it is estimated that every sixth employee in the US receives his paycheck through ADP solutions.
ADP is designed for different categories of vendors based on their company size. To understand the features offered by ADP, let us first take the Run Platform as our base and review its specifics. Run Platform is designed for small companies where the strength of employees is less than 50. Plans offered under Run are Essential, Enhanced, Complete, and HR Pro. All four methods have the features to manage core HR and payroll processing activities, enabling companies to operate their payroll activities using any intelligent devices or from the ADP mobile app.
Let's have a look at ADP Features:
ADP is a comprehensive payroll solution packed with features and tools that businesses look for in a payroll solution. These are some of the features it offers:
Payroll Processing
ADP solutions are designed keeping in mind the range of devices used by customers, and thus it is made fully responsive. This means that you can process ADP payroll online using the internet, with the ADP mobile app on iOS and Android devices. It auto-calculates the employee's monthly wages based on the workdays attended and the number of leaves taken. It unifies the employees' taxes, health benefits, and policy contributions where auto deductions are required, and gross salary is auto calculated.
Payment Options
ADP comes with multiple payment options to credit employee paycheck. Companies can choose to pay employees using direct deposit in an employee's bank account, prepaid debit card, or paper check. It also offers delivery of the paycheck to employees directly in their office on arrival.
Autofill and Pay Payroll Taxes
It summarizes all employee data and, based on their taxes, policies, and other benefits taken, calculates their payroll taxes, fills out the forms automatically, and files them before the due date of each month/financial year. After calculating the amounts, it makes the required payments to each agency. It also responds on behalf of the employee to any queries made by the taxing agencies, local or federal department about the filling of forms or payments.
W-2 and 1099 forms
At the end of each financial year, ADP uploads the required W-2 and 1099 forms which can be accessed from the employees' login. Employees can click and pay taxes online with just one click. It can also file the W-2 for each employee on the company's behalf.
ADP Accounting Integrations
ADP successfully integrates with the existing payroll platforms and imports all data without any errors. This intelligent feature of ADP reduces payroll errors made by wrong data entry. Once the data is entered into the system, it does not require refilling, and thus accounting errors are reduced to zero. It can be integrated with Wave, Xero, and QuickBooks comfortably and thus eliminating the need for manual data feeding.
Time and attendance
ADP APIs are designed to match with most of the attendance software and biometric solutions. Payroll services calculate employee wages based on the time and attendance recorded in the system, and thus ADP offers easy integration of its assistance with the attendance software. It can be integrated with ClockShark, Deputy, Dolce, Homebase, MakeShift, and TSheets and automate the entire system.
Compliance
For each of the ADP solutions and all different vendors, ADP updates and maintains compliance with the employment rules and regulations. These rules and regulations are the basis for payroll activities and how companies should execute them. ADP helps you in understanding the compliance standards by allocating resources to vendors.
Conclusion
ADP is enriched with hundreds of features and solutions that discussing all in a single blog won't convey complete information on this payroll service. ADP Payroll services to businesses are explicitly curated for current organization needs and to make their lives easier. It offers tons of tools and functionality in one single solution that can lead your business to new heights. If you are looking forward to switching to a cloud-based payroll service, then ADP has no match.
---
Interesting Related Article: "