Launching a successful business in 2022 is very simple.
All you have to do, is to use the right web tools and services.
With this part we help you.
In this article, we reviewed on short tens of different low code software solutions, free website builder software, logo builders, WordPress themes and plugins, SEO services, web design agencies, LA web application agency, graphics, icons, font identifiers, eCommerce solutions, and much more.
Start.
Ramotion is a professional agency with customers from all parts of the world, that will help you with:
– Brand identity
– UI/UX design
– Website design
– App development
– Design systems
They have a team of 50 experts ready to help you.
Get a free quote.
You want to create yourself a stunning WordPress website for your first or next business?
Use TheDock, this is the most advanced, yet simple to use WordPress full site editor in 2022.
Try it now, you will love it.
Most of the website owners never check their website for broken links and missing images.
These 2 problems can have a powerful impact on your website in terms of sales and SEO. Nobody likes broken links and missing images, especially your customers.
Use Dr. Link Check to verify your website for broken links and missing images in a matter of minutes, and for free if your website has under 1,500 links.
Get your CSV or PDF report and fix the missing images and broken links. It is much simpler than you might think.
Taskade is the most customizable and simple to use collaboration tool that you and your remote team can use in 2022.
For each project you will have a customizable and dedicated workspace.
This platform is great for both newbies and advanced users, and it is highly secure and quick.
Start with the free plan and see how it works.
Use Mobirise best offline website builder to create website all by yourself, without effort, and in just a few minutes.
The builder is heavily loaded with stunning templates, graphics, and other elements.
Give it a try.
CookieYes
CookieYes is a market-leading consent management platform (CMP) that powers over 1.3 million websites to comply with privacy laws like the GDPR and CCPA.
With CookieYes, websites can implement a cookie banner in a simple 3-step process, manage cookie consent from site visitors and also maintain historical consent records for proof of compliance.
You can try out paid plans of CookieYes with their 14-day free trial. If you have a small website or blog, you can sign up for their free plan.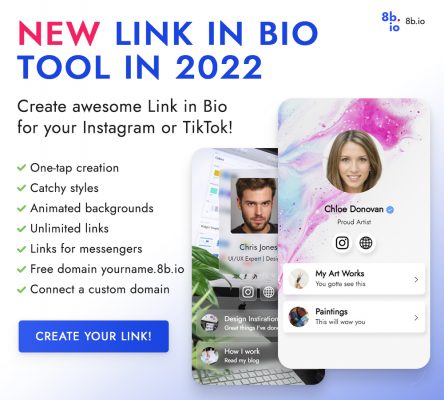 You want to supercharge your social media accounts with a link in bio?
Use 8bio, it is the favorite choice of the whole world.
The software will help you do whatever you have in mind.
Check the examples and do your own link in bio design.
TestingBot is the most advanced and simple to use cross-browser testing and mobile app testing solution in the industry.
Register for the free 28-day trial and see how it works.
Relevant is the web design and web development agency you want to work with if you put accent on long-term relationships and quality.
Get a free quote.
Controlio is the leading monitoring software for employees' computers, being very simple to install and use.
The software is nonintrusive for your employees.
See how it works.
DWS is a complete web design agency that will craft you the dreamed website, without ripping you off.
In plus, they will help you with logo, brand identity, digital marketing, advertising, and even infographics.
Get a free quote.
8b is an easy-to-use website builder that is loaded with 250+ fresh templates that you can use to craft any kind of website you need:
– Personal
– Blog
– Business
– Portfolio
– Creative
– Marketing
– Etc.
Try it.
Complete SEO is responsible for crafting some of the best SEO strategies and technique in the world.
They deliver highest levels of SEO performance for small and medium companies from all parts of the world.
Get a free quote.
Best email marketing platform for ecommerce businesses 
Mailmunch is the one-stop lead capture and email marketing platform that allows you to grow your business with lead capture and email automation tools to reach your audience with a personalized automated campaign. Combining the power of personalized customer engagement and sales conversion, we help you grow your business and deliver a stellar customer experience.
Check it.
Unlayer help you with stunning Sendinblue email templates.
Use them to boost your email marketing conversions, it is very simple.
Do it now.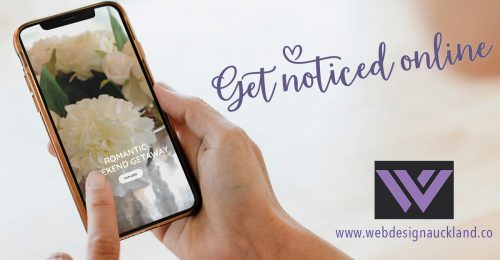 Web Design Auckland is the kind of all-in-one agency that makes all its customers happy. They always overdeliver and they don't end a project if you are not 100% happy with what you got.
They will help you with everything you need:
Custom Web Design
Digital Marketing
SEO
Hosting
Branding
Graphic Design
Photography
Video
Get a free quote.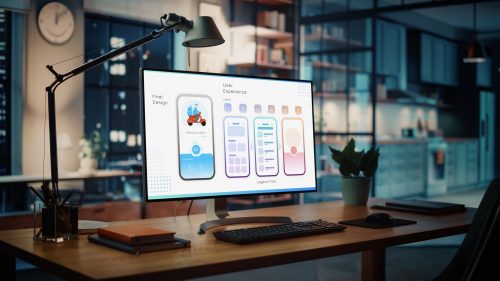 Web Design SEO is famous for its engineers that craft fabulous websites for their customers.
Every website they do looks and feels stunning, and it is super optimized for traffic, SEO, and conversions.
Get a free quote.

Upqode is a professional agency specialized in building custom WordPress websites for its customers.
No project is too complicated for them, and they always stick with your deadlines.
Get a free quote.
podcastbookers is the number 1 podcast booking agency, working with the whole planet.
They will help you get invited as a guest to your favorite podcasts.
Get a free quote.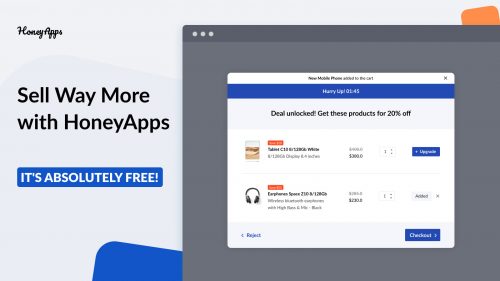 Upsells and cross-sells are still not used by many Shopify stores, even if the whole planet knows how useful they are and that they generate more revenue.
Use HoneyApps free software to implement upsells and cross-sells to your Shopify store, it takes only a few minutes.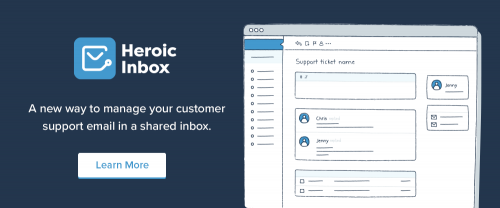 Heroic Inbox is a smart new WordPress plugin that lets you manage customer support emails directly from your website interface, helping you save tons of time.
Try it.
128.digital is an awarded boutique agency that will help you with:
– Website design
– Product design
– Marketing design
It is very simple to work with this team of experts and the rates are not bad at all.
Reach out for a free consultation.
Total is the premium WordPress theme you want to get in 2022.
It is fully loaded with goodies, and it is by far the easiest to use.
FInd out more about Total.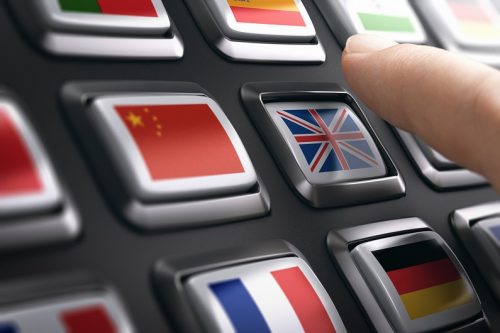 BeTranslated is specialized in financial translation services for international small and medium companies.
They deliver highest possible quality on time, never producing delays.
Get a free quote.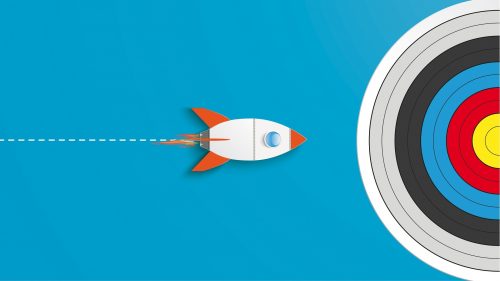 Kansas City SEO will help your website rank higher in search engines and get more organic traffic from the existing content.
They have deep knowhow and knowledge in the SEO industry, being one of the few very capable agencies.
Get a free quote.
XSTORE is the most complete and customizable WooCommerce theme in the world.
It has 100+ shop designs and it costs just $39.
Get it now.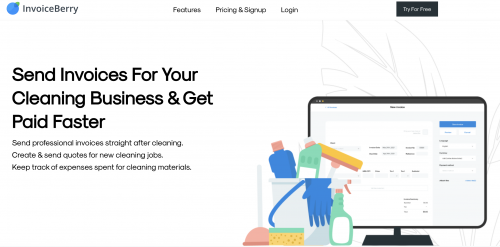 InvoiceBerry is a professional invoicing software for cleaning companies that you can use with ease, without learning curve.
Start a free trial and see how it works.
You want a blog for your website?
The easiest and most affordable solution is to use bloghandy and embed a blog on your website, with just 2 lines of code.
Try it for free.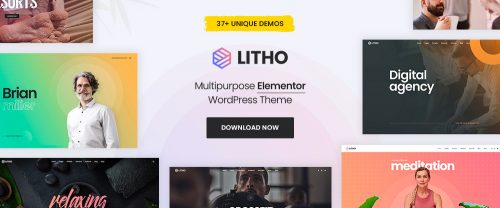 Litho is a multipurpose Elementor WordPress theme that is:
– Lightning fast
– Easy to use and customize
– Fully loaded with stunning premade templates
– SEO friendly
– Optimized for conversions
See how it looks.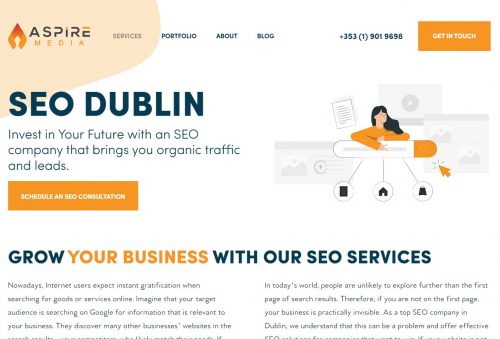 AspireMedia is a premium SEO agency that have helped tons of companies to reach their targets in terms of organic traffic and website rankings.
Get a free quote.
If you are looking to create, promote, and broadcast events, use Everytale.
This platform is user-friendly and it is affordable.
Try it.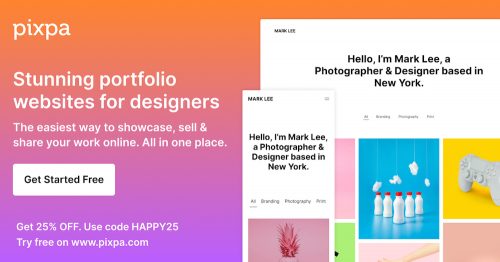 Pixpa is the right builder to use if you are a designer and you are looking to create all by yourself a portfolio to showcase and sell your work online.
Start from 0 or use the included premade templates.
Give it a try.
The WooCommerce Wishlist plugin is an extension for WordPress that can be used to create Wishlist of products. It enables customers to create wishlists and share them with their friends, family, and other customers. It allows customers to place the items they are interested in purchasing into an online shopping cart, then view their list of wanted products at any time by visiting your store's for the WooCommerce Wishlist plugin helps you in managing your customer's wishlist. This plugin is easy to use and can be used on all of your WooCommerce enabled stores.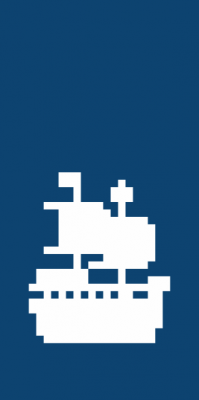 Cyberlands.io is specialized in providing cybersecurity solutions for private and public companies.
They will take care of everything; you just need to get in contact with them and offer them some details.
Get a free quote.
Content Snare will get back your free time.
The platform will automatically follow-up with your clients for information, letting you focus on your work and life.
When clients send you the information, the smart software will let you know immediately.
Start a free trial and see how it works.
Use this famous builder to create custom dashboards all by yourself.
In just a few minutes, you will create all the dashboards you need for your projects. The builder is easy to use, you just have to arrange blocks as you want.
Try it.
The Gray Dot Company will evaluate your pay per click campaigns, account performance, and help you with strategic guidance that will help your business thrive.
Get a free quote.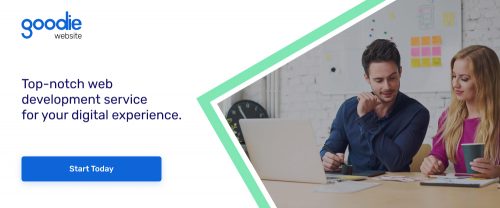 Goodie is the web development partner you always wanted.
They always deliver on time, their rates are not bad at all, and it is very simple to work with them.
Get a free consultation.
Are you looking to revamp your web presence with a professional website? Look no further! Hire Jordan Smith is a Tulsa web design company with over 10 years of experience producing professional websites for businesses of all shapes and sizes all over the United States.
Are you an attorney or law firm looking to attract more clients? Or a blogger seeking to increase your online presence? Or an eCommerce store looking to increase sales. Whatever industry you're in, Hire Jordan Smith can work with you to create a strategically designed website that will help you reach your digital goals.
Get a free quote from Hire Jordan Smith.
You want to identify fonts from images without paying a cent and without registering?
WhatFontIs will help you do that; it is the most appreciated and used font identifier in the industry.
And it works excellent.
Give it a try.
WrapPixel helps you with stunning React Material UI templates.
The design is fabulous and it is very simple to customize all parts of the templates.
Take a look.
RumbleTalk is the most popular online group chat platform for websites.
It is very simple to use and intuitive, and it comes with a free forever plan that you can start use right away.
Try it.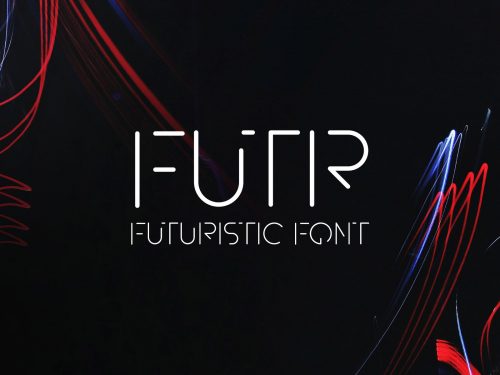 Futr is a regular unique futuristic font with geometric rounded corners and uppercase style. The font is perfect for science and technology related theme. It can also be used for logo, t-shirt design, banner, packaging designs, magazine, headings, display quotes, print and more. The font includes numerals, punctuation marks, and special characters.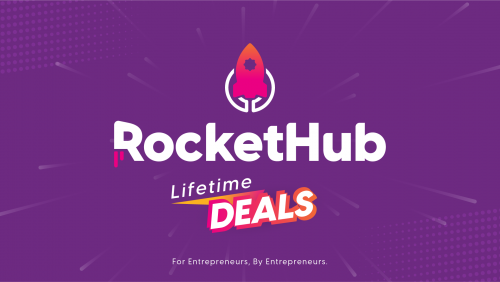 No matter where we reach in our entrepreneurial journey, we will still have difficulty in coming up with applicable growth hacks.
So.. are you ready for the world's biggest Encyclopedia of growth hacks?
To make your life easy and successful, RocketHub is now offering The World's Biggest Encyclopedia of 977 Growth Hacks that their startup growth team spent over 3 years collecting and compiling from across the internet.
Defeat failure by growth hacking your way to the top!
HFCM Pro, a plugin that can make your life easier. Whether it's a tracking pixel or another type of code snippet, the HFCM plugin will help you. And the good news is that it's offering LTD to its users.
HFCM is famous for managing your snippets, site placement, and its simple and easy configuration settings
It is one of the most famous products for WordPress plugins with the highest downloads
So what are you waiting for? Get your plugin now and improve your business!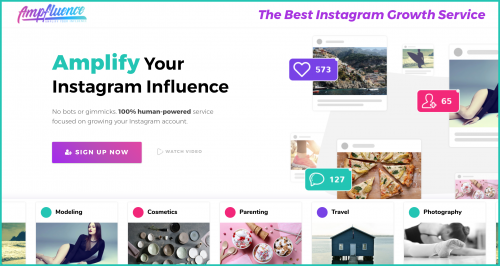 Ampfluence value their clients above everything else and make sure to grow their Instagram according to the pace they want. They have a professional dedicated team that help businesses, brands, and influencer accounts grow through organic Instagram growth.
Save time and money by hiring Ampfluence.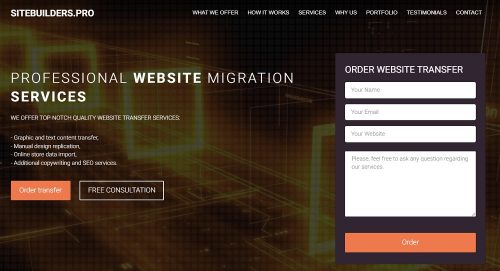 SiteBuilders.Pro makes it possible to professionally move your website between website builders and CMS with a complete preservation of their design, functionality, special elements, traffic and SEO positions. The platform has several years of experience, which allows them to approach each project individually, fitting the deadlines. They set fixed rates for their services, ensuring absolute safety and reliability.
Hoverex WordPress theme is the ultimate choice for websites related to the cryptocurrency niche. There is an impressive collection of 24 demos available in the theme's bundle. Feel free to pick your preferred design and customize it code-free with Elementor or WPBakery page builder. It compatible with all the major plugins and extensions delivered by WordPress. Along with a series of plugins suited for the cryptocurrency niche, the theme contains special elements, custom-designed inner pages, header and footer styles, and many other handy features that you will not find in any other WordPress theme.
When it comes to quality online form/survey creation, stepFORM always ranks high. The quiz/form/calculator builder comes with a handy visual editor that lets you control the process of form creation. There are multiple pre-designed templates and over 17 elements here to give your project personalized design and functionality. All the forms created with the app are mobile-friendly, looking good on any website.
Qwery WordPress theme is the best choice for everyone looking for a ready-to-go web design solution for multiple topic-specific websites. By downloading the theme, you get access to 70+ demos suited for blogs, portfolios, creative, charitable, eCommerce, and other types of projects. Thanks to the built-in Elementor page builder, the theme is easy to edit. It also features an Elementor menu, which provides you with quick access to collections of layout options for an online portfolio, blog, or eCommerce website. The newsletter pop-ups and MailChimp integration let you grab your visitors' attention by sending them branded emails.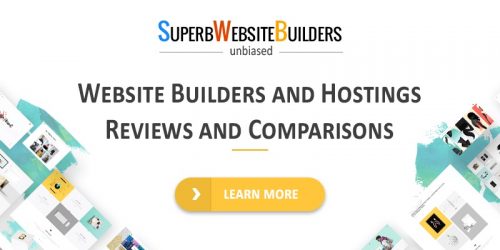 SuperbWebsiteBuilders.com helps programming experts and non-techies discover useful facts about popular website builders, Content Management Systems and hosts. All the articles here are divided into separate sections to simplify user choice. You can find reviews, ratings and comparisons of web design platforms as well as posts on website creation and samples of projects built with the services reviewed.
There are many things that we need to take into account when launching a media portal. The Kickee WordPress theme was designed with a focus on such essentials. It's a well-designed and multi-functional WordPress theme letting you share different pieces of content in a user-friendly manner. The theme is based on the Elementor page builder. It features a bundle of ready-made demo skins suited for a range of topic-specific websites. Kicker features a fully responsive layout. Its pages are optimized for fast performance in all web environments. The theme is AMP-ready and GDPR-ready and includes the WP GDPR Compliance, GDPR Compliance for MailChimp, and GDPR Cookie Consent plugin.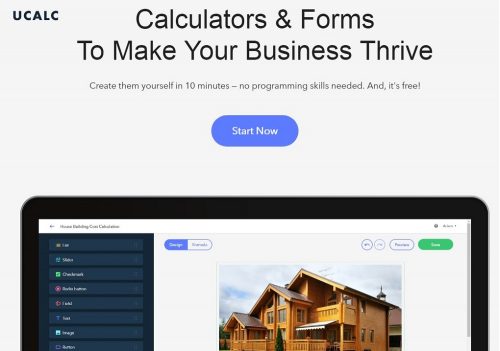 uCalc is a web resource that was created with the only goal in mind – to help users set up, customize and integrate online calculators for more effective interaction with customers. This is easy and fast due to the availability of pre-designed templates, sliders, checkboxes, lists and visual editor. Even a newbie can cope with the task with no coding and time/effort investment required.
You need a custom logo design for your business? Right away?
Launch a logo design contest, set a prize, and start receive logo designs from talented designers that compete for your prize.
Try it.
With WebAsk, a contemporary online form and survey builder, everyone has an opportunity to create a feature-rich and completely customizable project. Just pick one of the ready-made templates available in stock and edit it with regard to your business and personal needs. This takes around 5 minutes only and you don't have to be a coding pro to independently complete the task.
Conclusions
Which of these tools will you use from now on? Let us know your opinions and please share the article on your social media channels.
And, last but by no means least, don't forget to run your website through a 404 checker and fix any broken links that it finds.
---
Interesting Related Article: "Pre-Launch Checklist for a Shopify Store"