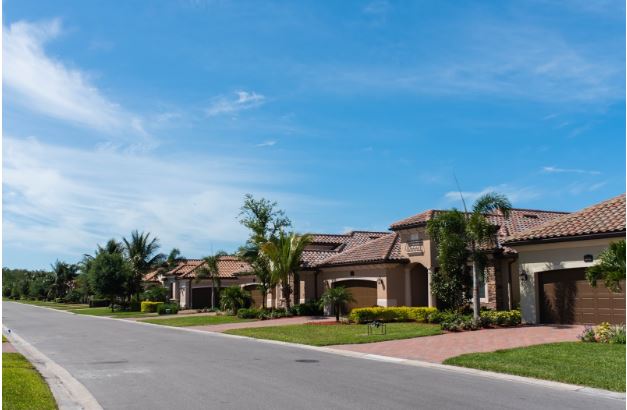 The real estate business is a lucrative market that always shows promise; whether you're buying or selling, you will see some amazing results and profits beyond your expectations. But things changed over the years and new tactics or strategies are now being used in the sale or purchase of a property. So, if you're wondering whether there are any smart alternative ways to achieve this, here are some that could make the process go so much better.
The Use of Applications
Things have changed and the utilization of smartphones and apps has expanded to cover a lot of industries, including real estate. These amazing tools can help you find the estimated value of a property according to the region and it can estimate the potential price in the future once you decide to sell your home; these apps are perfect for the buyer, the seller, and the agent. They have filter options where you can search for the best home that you want with the perfect price range that you can afford.
Most of them can notify you of the next open house in your area, making you one of the first people to get there. These apps aren't just for homeowners; they can be for big commercial properties too; it's a great place for investors or large corporations. The convenience, filtration system, and the means of contacting interested parties make this the future of buying and selling properties.
The Wholesale Approach
Most people who are trying to sell their properties want to do it fast and smooth, but that's very difficult to achieve because there are a lot of things to take care of before the sale (e.g.,  repairs, inspections, agent fees, and ads).
Accordingly, this method made things a lot easier for everyone, even people residing in California found it a lot easier. If someone is selling a house in the Los Angeles area, they might take a while to get the process done in the traditional way; this is why you should just find a company that buys homes fast for cash and sells them later. You'd save money and you'll get exactly what the house costs; they would handle the rest of the steps for you, guaranteeing that you wouldn't exert a lot of effort or spend money on ads or closing costs.
Shared Ownership
This is a great way to buy a home without a mortgage; you basically give them a down payment, purchasing a share or two of the home, and the rest of the money would be paid as rent each month until it's all yours. It's a very smart way of lowering your expenses and once you find yourself capable of buying it, then you can pay everything at once to the owner.
This renting tactic is very easy and convenient; the home would be yours and paying rent until you can afford it is much better than a mortgage plan. Just remember that this tactic is used for newly built properties only and local authority or first-time buyers get priority over anyone else. If it was inhabited before, then this scheme won't work and property won't be eligible for it.
Have Good Networking Skills
You can find yourself selling and buying properties a lot easier if you use networking platforms or forums; these places have investors that might be interested in your property. Also, you might find some appraisers that can connect you with some people who are willing to buy without spending too much time and effort. You might find a decent amount of people at an auction; most of the cash buyers there would be willing to listen to you talking about your property and might be interested.
Also, you can get in touch with potential buyers from other people's networks; this includes friends or family, mortgage brokers, home insurance agents, and building inspectors. Most of the time you wouldn't pay a finder's fee if you managed to find a buyer, saving you money in the process and making the deal go a lot smoother.
There is always something new to try in the real estate world; you just need to figure out if it suits your property that you're trying to sell/buy or not. There is no doubt that technology and the digital world helped revolutionize real estate; they can help us find buyers/sellers a lot faster and deals can close easily too. So, it wouldn't hurt to try one or two of these ways if you're still trying to buy or sell a property.
________________________________________________________
Interesting related article: "What is Business?"