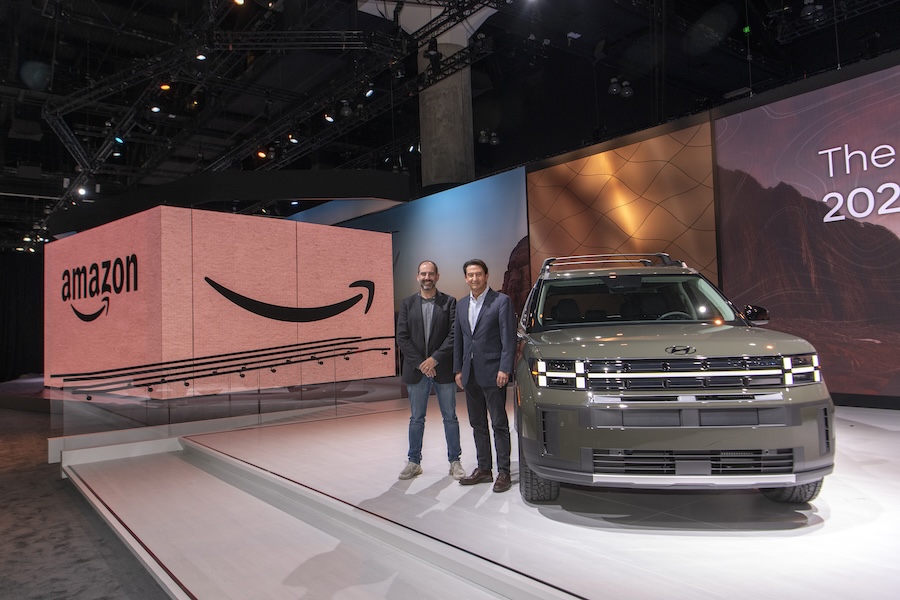 Amazon has announced a strategic partnership with Hyundai, marking its entry into the car sales industry. Starting in 2024, customers in the United States will be able to purchase Hyundai brand cars directly from Amazon.
The purchasing process doesn't seem to be that different from buying anything else on the platform. Users will be able to search for cars and choose between different models, trim levels, features, colors, etc. Thery will also have the option of either collecting their car at their nearest dealership or even have it delivered.
The entire transaction, from choosing to financing, can be completed online, providing a convenient Amazon-standard process.
Dealerships stand to gain a valuable new avenue to present their cars to consumers, enhancing their visibility and streamlining customer service, with Amazon essentially acting as a middleman.
Amazon's history in the automotive sector includes a previous collaboration with Hyundai for an online showroom. This new venture, however, is the first to enable complete car purchases on its platform.
Online car sales started to become more popular during the pandemic and the sector is expected to continue to grow. Amazon's involvement is seen as a major development in the market, given its reputation and reach in online retail.
Integration of Alexa
The partnership also includes the integration of Amazon's Alexa into Hyundai cars from 2025 and a commitment to using Amazon's cloud services.
This move reflects Amazon's broader strategy to expand its online retail offerings.
Amazon CEO Andy Jassy said in a blog post:
"Hyundai is a very innovative company that shares Amazon's passion for trying to make customers' lives better and easier every day.
"Our broad, strategic partnership should do just that, from changing the ease with which customers can buy vehicles online to making it simple to use Alexa in Hyundai vehicles for entertainment, shopping, smart home adjustments, and calendar checks to enabling Hyundai to transform their customer experiences and business operations by moving to AWS. We look forward to inventing together for many years."
Amazon is the "ideal partner" says Hyundai CEO
Hyundai Motor Co's president, Jaehoon (Jay) Chang, views the partnership as an opportunity to expand sales, advance in electric vehicle technology, and promote smart mobility.
"Partnering with one of the world's most customer-centric organizations unlocks incredible opportunities as we continue to expand our portfolio, grow our sales network, transition to electrification and realize the future of smart mobility," said Chang.
He added:
"Amazon is the ideal partner to help realize our vision of progress for humanity, including improving how people and goods move more efficiently and sustainably. Hyundai is the first automotive company available for full end-to-end transactions in Amazon's U.S. store and this is another example of how we continue to push for ways to elevate the customer journey together with our outstanding retail partners."